Human Umbilical Cord Found in Spirit Passenger's Luggage
Airport officials recently found a Spirt Airlines passenger traveling with a human umbilical cord in their luggage.
According to a press release from U.S. Customs and Border Protection, the incident occurred on August 2 at the Louis Armstrong International Airport in New Orleans. CBP agents stationed at the airport encountered a Spirit Airlines passenger arriving from Honduras who was eventually referred to a secondary inspection, the press release said.
"While inspecting their baggage, CBP Agriculture Specialists discovered a human umbilical cord," the agency said.
The newest discovery comes as CBP officers across the U.S. continue to enforce the nation's laws at borders and airports. CBP said that a similar incident occurred on June 28, when an umbilical cord was discovered in a passenger's luggage at the same airport.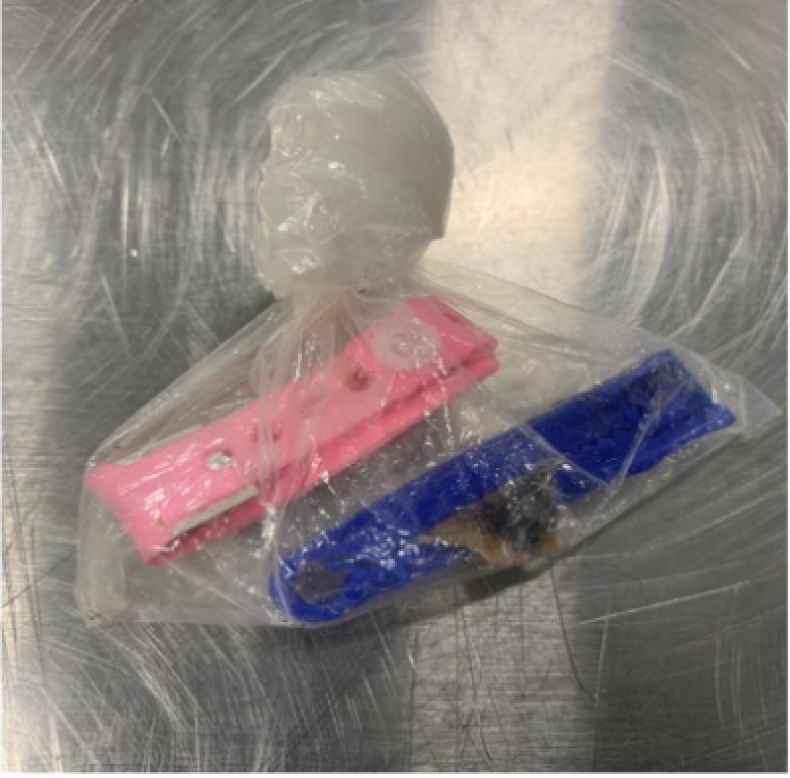 After CBP agriculture specialists discovered the human umbilical cord in the August 2 incident, the U.S. Centers for Disease Control and Prevention (CDC) was contacted for further assistance. In addition to the human umbilical cord, officials also found a medical wrist band in the passenger's luggage.
"The passenger claimed it belonged to a relative and chose to abandon the items, which were then incinerated," the press release said.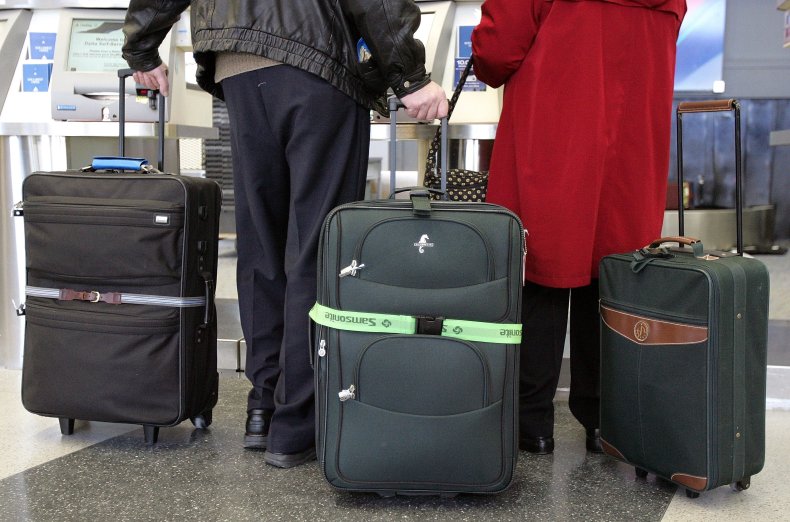 CBP said that in the incident on June 28, "an unusual item" was found in a Spirit Airlines passenger's luggage. The passenger had arrived on the same recurring flight from Honduras at the Louis Armstrong International Airport, where they were eventually referred to a secondary inspection.
"X-rays revealed an item packed in the middle of T-shirts sealed in cellophane," the press release said. Following the X-ray examination, CBP agriculture specialists conducted a further inspection of the item and found "a small pouch containing clothing, paperwork, a positive pregnancy test, and an unknown tissue sample."
After the passenger was questioned about the items, CBP officials learned that the unknown tissue was a human umbilical cord, which had belonged to a relative of the passenger.
A CBP spokesperson told Newsweek that biological materials "including, but not limited to, diagnostic specimens, genomic material, infections biological agents, infections substances, select agents and toxins, and vectors being imported into the United States must be accompanied by a CDC import permit or importer certification statement."
Following the two recent discoveries, Mark Choina, acting area port director of New Orleans, said, "With the vast number of daily travelers, our officers are guaranteed to encounter some unusual items."
Choina continued, "However, two umbilical cords, a month apart, coming from the same country is noteworthy. This seizure highlights the importance of knowing what is in your bag, and if you can legally import it, especially if you are transporting it for someone else."