'The Umbrella Academy' Season 2 Cast: Meet the New Stars of the Netflix Series
The Umbrella Academy Season 2 sees the family scattered throughout time, with Vanya (played by Ellen Page), Klaus (Robert Sheehan) and the rest of the cast scattered throughout Dallas in the early 1960s.
The Netflix show's new setting also means new cast members, as the team making new acquaintances and make new lives for themselves.
Allison (Emmy Ravey-Lampman), for example, finds herself involved in the civil rights movement and with organizer Raymond Chestnut (Yusuf Gatewood), while Diego (David Castañeda) finds himself in an asylum with Lila Pitts (Ritu Arya), who might have a link with a villain from The Umbrella Academy's first season.
Season 2 of The Umbrella Academy also introduced a new trio of villains in the form of Swedish assassins.
The new cast members in The Umbrella Academy Season 2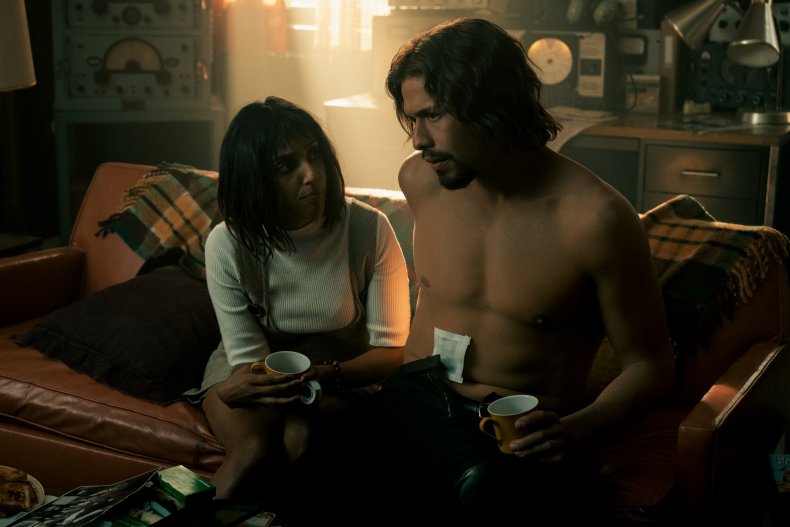 Ritu Arya - Lila Pitts
Who is Lila Pitts?
A fellow inmate of the asylum Diego finds himself in, who might be clinically insane or might just be a criminal mastermind.
Who plays her?
Ritu Arya, a British actor, who appeared in U.K. daytime soap opera Doctors before starring in acclaimed shows like Humans, The Good Karma Hospital and Feel Good. American, audiences may know her from her appearance in Emilia Clarke romcom Last Christmas. She will also soon appear in another Netflix property, heist thriller Red Notice.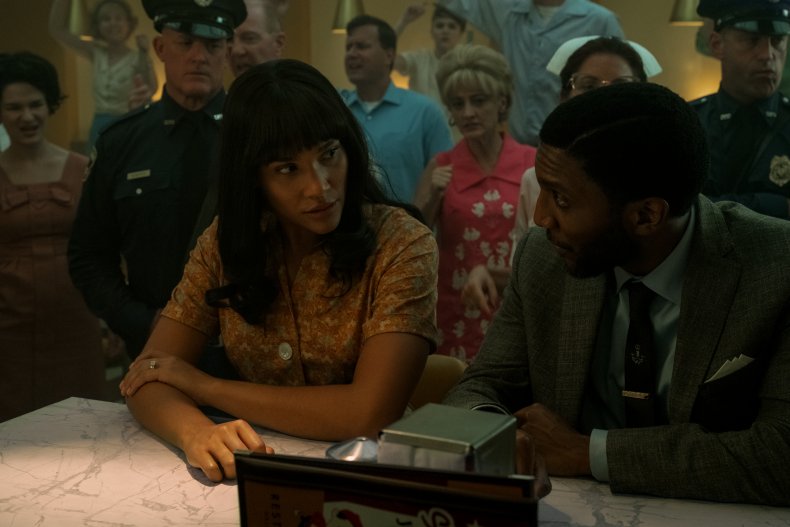 Yusuf Greenwood - Raymond Chestnut
Who is Raymond Chestnut?
Of all the Umbrella Academy members, Allison is the most settled, having married civil rights leader Raymond Chestnut.
Who plays him?
Yusuf Gatewood, an American actor previously seen in films like Wonder Boys, The Interpreter, and Barbershop: The Next Cut. He had a main role on Vampire Diaries spin-off The Originals and was most recently seen as one of the four horsemen of the apocalypse in Amazon Prime Video's Good Omens.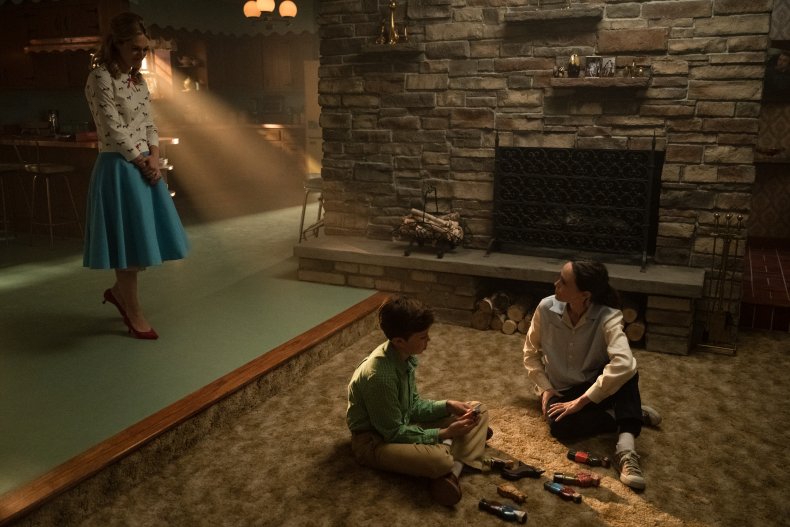 Marin Ireland - Sissy
Who is Sissy?
Sissy is a woman who Vanya starts to work for after she accidentally runs her over with her car. In a loveless marriage, Sissy begins to grow close to Vanya.
Ellen Page said of this to Gizmodo: "So Sissy and I fall in love. We're having an affair—call it that—while I'm living with the husband and the child. In terms of that being the foundation of Vanya's story this season, and creating this incredible world around that bit—having it be such a big part of the show and Vanya's life was exciting for me."
Who plays her?
Marin Ireland, who comes to Umbrella Academy fresh off of the cancelation of Amazon's Sneaky Pete. She also had a role in Netflix's The Irishman as one of Robert De Niro's character's daughters and has previously been seen in Homeland, Hell or High Water and The Slap.
Justin Paul Kelly - Harlan
Who is Harlan?
Sissy's son, who Vanya starts to work as the nanny for. His emotional problems allow him to bond with the equally troubled Vanya.
Who plays him?
13-year-old Justin Paul Kelly, who those with kids may recognize as the voice of Chase in Paw Patrol. This is his first recurring onscreen role.
Stephen Bogaert - Carl Cooper
Who is Carl?
Sissy's salesman husband, who does not seem to notice that his wife is having an affair with Vanya.
Who plays him?
Stephen Bogaert, a one-time stuntman who spent 15 years as the narrator of Air Emergency and has also starred in both It movies, X-Men: Apocalypse and American Psycho.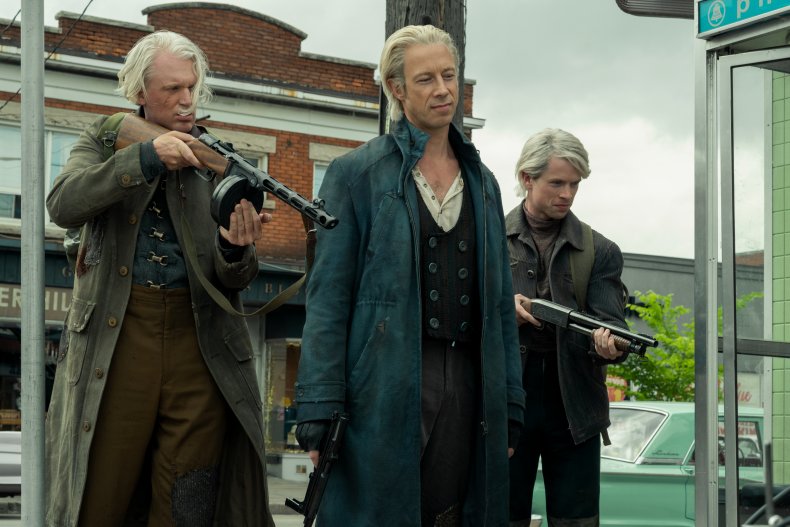 Jason Bryden, Tom Sinclair, and Kris Holden-Reid - Otto, Oscar, and Axel
Who are Otto, Oscar, and Axel?
If the cast of The Umbrella Academy did not have enough to worry about with being scattered in time and trying to avoid another apocalypse, they also have to deal with three Swedish assassins turning up exactly when they do not want them to.
Who plays them?
Jason Bryden, Tom Sinclair, and Kris Holden-Reid, none of who is actually Swedish. Bryden was previously seen in an episode of Murdoch Mysteries, Sinclair in 21 Brothers, and Holdem-Reid in Underworld Awakening.
The Umbrella Academy Season 2 is streaming now on Netflix.