Umpire Serena Williams Accused of Sexism Also Called 'Coaching Violation' On Her Sister Venus
Serena Williams accused an umpire of sexism and called him a "thief" at the U.S. open final on Saturday and then continued her comments during a press conference after losing to Japan's Naomi Osaka.
Williams's attack on official umpire Carlos Ramos came after he issued three coaching violations to the tennis star: for coaching signals, breaking her racket and calling him "liar" and a "thief," reported The Guardian. The violations lost Williams the game 6:2, 6:4 to Osaka.
Despite the penalties, Williams continued her criticisms on the coach and the Tennis industry for unequal treatment between men and women.
Newsweek subscription offers >
"I've seen other men call other umpires several things," she said. "I'm here fighting for women's rights and for women's equality and for all kinds of stuff. For me to say 'thief,' and for him to take a game, it made me feel like it was a sexist remark. He's never taken a game from a man because they said 'thief.'
"I just feel like the fact that I have to go through this is just an example for the next person that has emotions, and that want to express themselves, and want to be a strong woman. They're going to be allowed to do that because of today," Williams continued. "Maybe it didn't work out for me, but it's going to work out for the next person."
"For me, it blows my mind. But I'm going to continue to fight for women."
As Williams begged the tournament referee to reconsider her case on the courts, she said: "Because you're a woman, you're going to take this away from me?"
Newsweek subscription offers >
Shortly after the incident, Williams's fans pointed out that Ramos accused her sister Venus WIlliams of cheating and gave her a coaching violation at the French Open in 2016. During the interaction, Venus defended herself and held that she wasn't cheating or looking at her couch.
Several other successful female tennis stars, including Billie Jean King and Victoria Azarenka, also publicly supported Williams's point of view.
"If it was men's match, this wouldn't happen like this. It just wouldn't," Azarenka, two-time Australian Open champion and two-time U.S. Open runner-up, wrote on Twitter.
"Several things went very wrong during," King, a former-American number one professional tennis player and women's rights activist, said on Twitter. "Coaching on every point should be allowed in tennis. It isn't, and as a result, a player was penalized for the actions of her coach. This should not happen."
"When a woman is emotional, she's 'hysterical' and she's penalized for it. When a man does the same, he's 'outspoken' & and there are no repercussions. Thank you (Serena Williams) for calling out this double standard. More voices are needed to do the same," she added.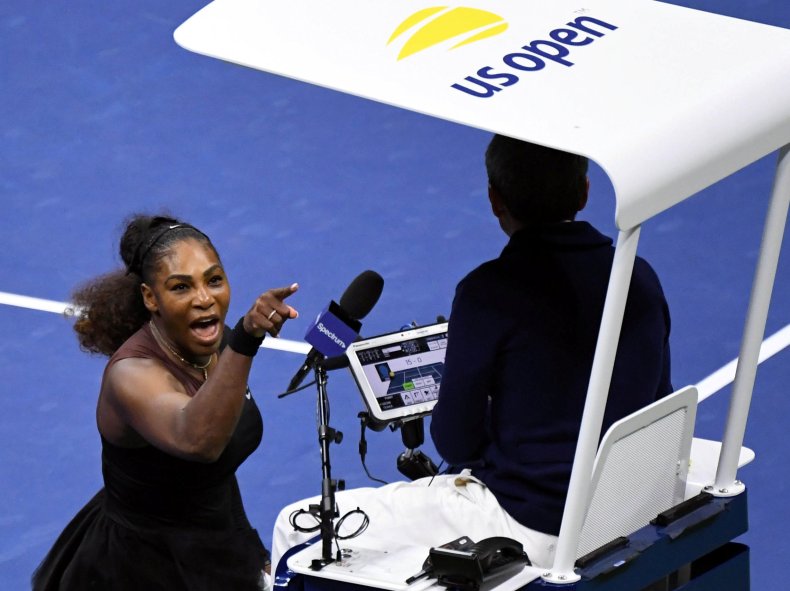 The tension began after Ramos spotted coach Patrick Mouratoglou making hand gestures at Williams during the second set, which broke the Grand Slam rules banning "communications of any kind" between coach and player.
In response to the accusation, Williams said she would "never cheat to win and would rather lose" before demanding Ramos apologize to her.
Williams was given another code violation after she smashed her racquet, prompting Ramos to award a point to Osaka. The move infuriated WIlliams, who then began shouting at Ramos, calling him a "liar" and a "thief."
Umpire Serena Williams Accused of Sexism Also Called 'Coaching Violation' On Her Sister Venus | Sports