In Umpqua Community College Mass Shooting, Kim Dietz Was a Victim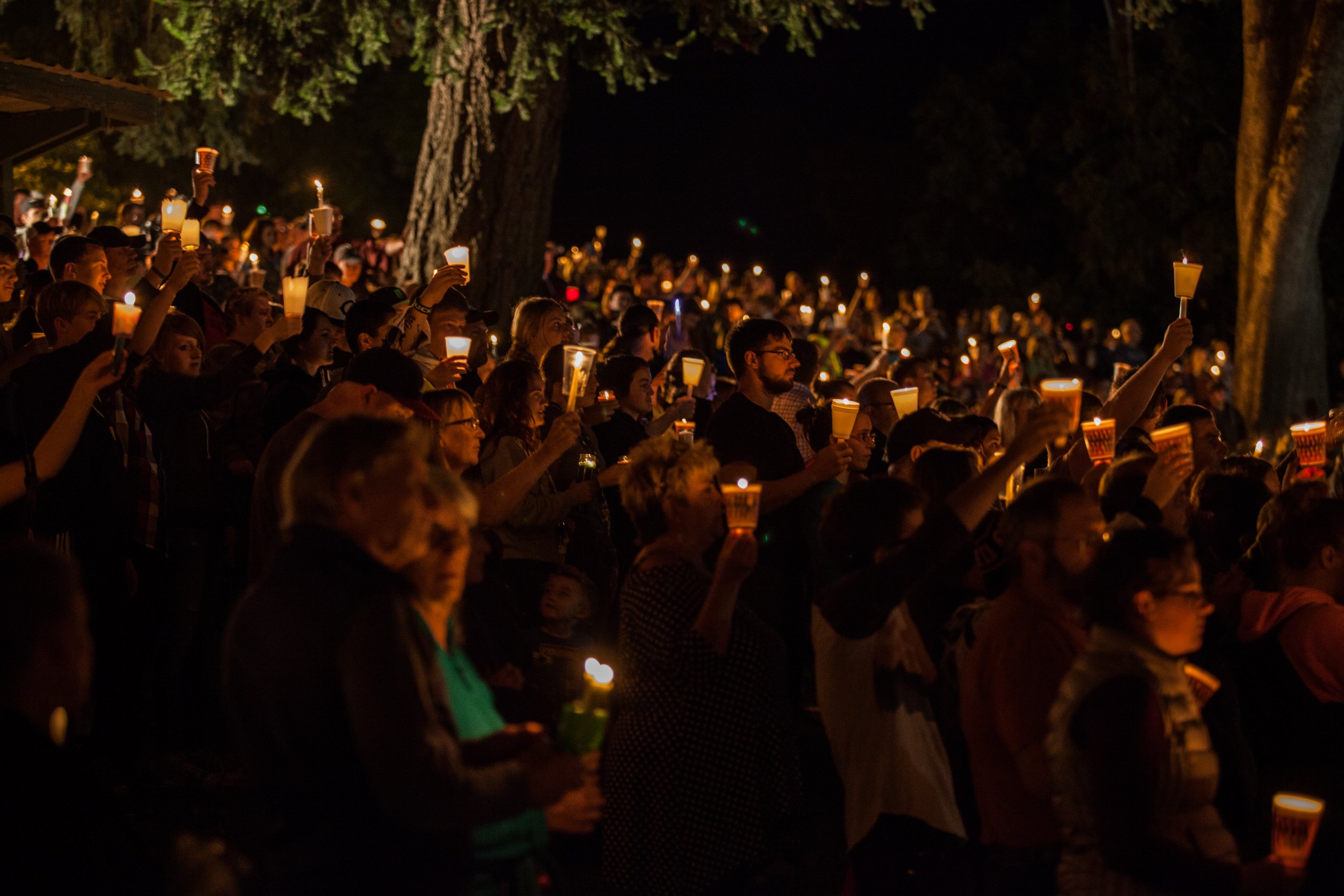 Kim Dietz died Thursday in Oregon's worst mass shooting, after a gunman opened fire on the campus of Umpqua Community College. This is her story.
Kim and Eric Dietz wanted to have a child, to get married for that reason. Around Valentine's Day one year, she and her mother were in the kitchen, whispering that they thought Eric was close to popping the question. Eric overheard them.
"So I came in," he tells Newsweek in an exclusive interview, "and popped the question."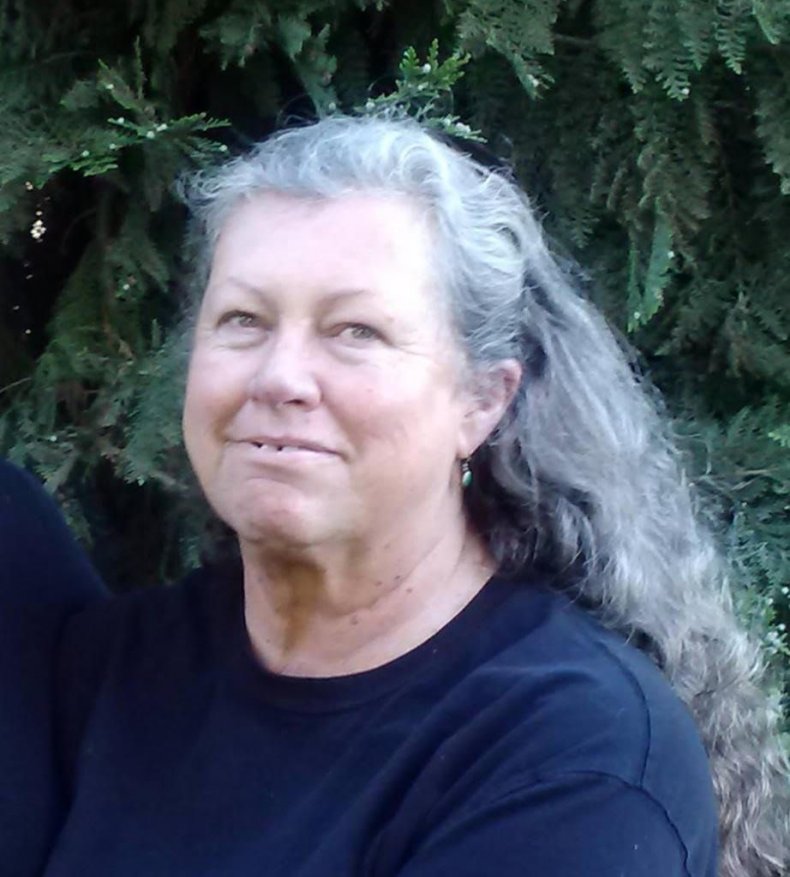 The two met in Orange County in 1989. She was an animal control officer. He was a landscaper. He was on a job in a ritzy neighborhood in a gated community, and one of the workers set off a silent alarm inside the house, inspiring a slew of police officers to swarm the scene. The next day, after things had settled down, Dietz was talking to another officer and spotted a young woman there. It was Kim. Eric made some crack like: "Just take her away." They didn't talk much. Just smiled at each other.
Six months later, they met again. Eric was in another part of the county on another job when he spotted a loose dog trotting down the street. Then he saw an animal control officer close behind.
"He went that-a-way," Eric dutifully informed the canine cop. Kim tracked down the mutt and returned a few minutes later. She remembered him, she said. He remembered her, too. They talked some more, and agreed they ought to go on a date. Five years later, they were married in San Clemente, California, just above the pier, at a little spot called Casa Romantica. A year later, Shannon was born.
They liked the beaches of Southern California but not the crowds, so a few years after their daughter was born the family moved to Mendocino County to work on a ranch. She had worked as a park ranger before the animal control gig—"She had that streak of public service in her," Eric says—but her real passion was working with animals. She'd been in the Future Farmers of America in school, and "was just a natural with animals."
In 2001, Eric and Kim decided to move back to Southern California to look after Kim's aging parents. They remained there until 2008, when Eric learned of a tantalizing job opportunity in Oregon from a company he'd done some work for: transforming an old dairy farm into a vineyard in the Umpqua Valley. The family took a trip north to check out the place: 38 acres of bucolic farmland right on the banks of the Umpqua River. "It was just gorgeous," Eric remembers. To the job offer, "I said, 'Sure.'"
Shannon was a little reluctant to leave her California friends behind, but she loved the green of Oregon. They packed up and left bustling Orange County behind for good.
Eric and Kim worked for a year bringing the fallow farm fields back to life. Eric enrolled in viticulture classes at Umpqua Community College, and Kim studied at the Oregon State University's extension service to become a master gardener. By the time the Pyrenees Winery opened for business in 2009, Kim had built two beautiful gardens on the property.
Earlier this year, Kim and Shannon rented a small house in Roseburg, some 20 minutes from the vineyard where they lived since moving to Oregon. Kim wanted go to back to school for behavior science, and to have a place close to campus, and her daughter was already enrolled at the college. Shannon is studying theater. The two would carpool to class. Shannon was fine with that.
Then came Thursday. Mother and daughter got to campus and went their separate ways. Shannon was at the campus center hanging out with some friends and waiting for class to start. She'd attached a bunch of stickers to her face to pass the time.
"Then one of the counselors came in and said, 'Everybody get in here,'" Shannon tells Newsweek. "I grabbed my bag and we all went into the financial aid office. They got us all inside and turned off the lights. Somebody mentioned a shooter on campus. One girl was crying all the time."
The students scoured their phones for information. One person dead. Twenty people dead. The information was all over the map. Shannon's phone was out of power, and she didn't have her mother's number. She tried not to worry.
After the lockdown lifted, Shannon rode to the Douglas County Fairgrounds on a bus. She borrowed a phone and called her father. "I'm OK," she said, through tears.
Eric had gotten a call from his brother not long after news reports broadcast word of the shooting nationwide: "Hey, isn't UCC that campus near you?"
"Yeah, Shannon goes there," Eric told him. His wife did, too.
"There's been a shooting there," Eric said his brother told him, and he "got in my truck and started driving that way."
The rest is painful. Eric would soon learn that his daughter was alive and his wife was dead. He spent that night and the next morning contacting relatives to deliver the bad news.
Now comes the hard part.
"It's still very early for us to be processing this," he tells Newsweek. "I don't even know who the other people who were shot are. Kim's death is a loss to this community. I'm sorry for all the other people who've been killed. When people are senselessly killed like that, there are pieces missing from our community."
A Kim Dietz Memorial Fund has been set up here.
In Umpqua Community College Mass Shooting, Kim Dietz Was a Victim | U.S.