UN: 43 Golan Heights Peacekeepers Detained by Syrian Rebels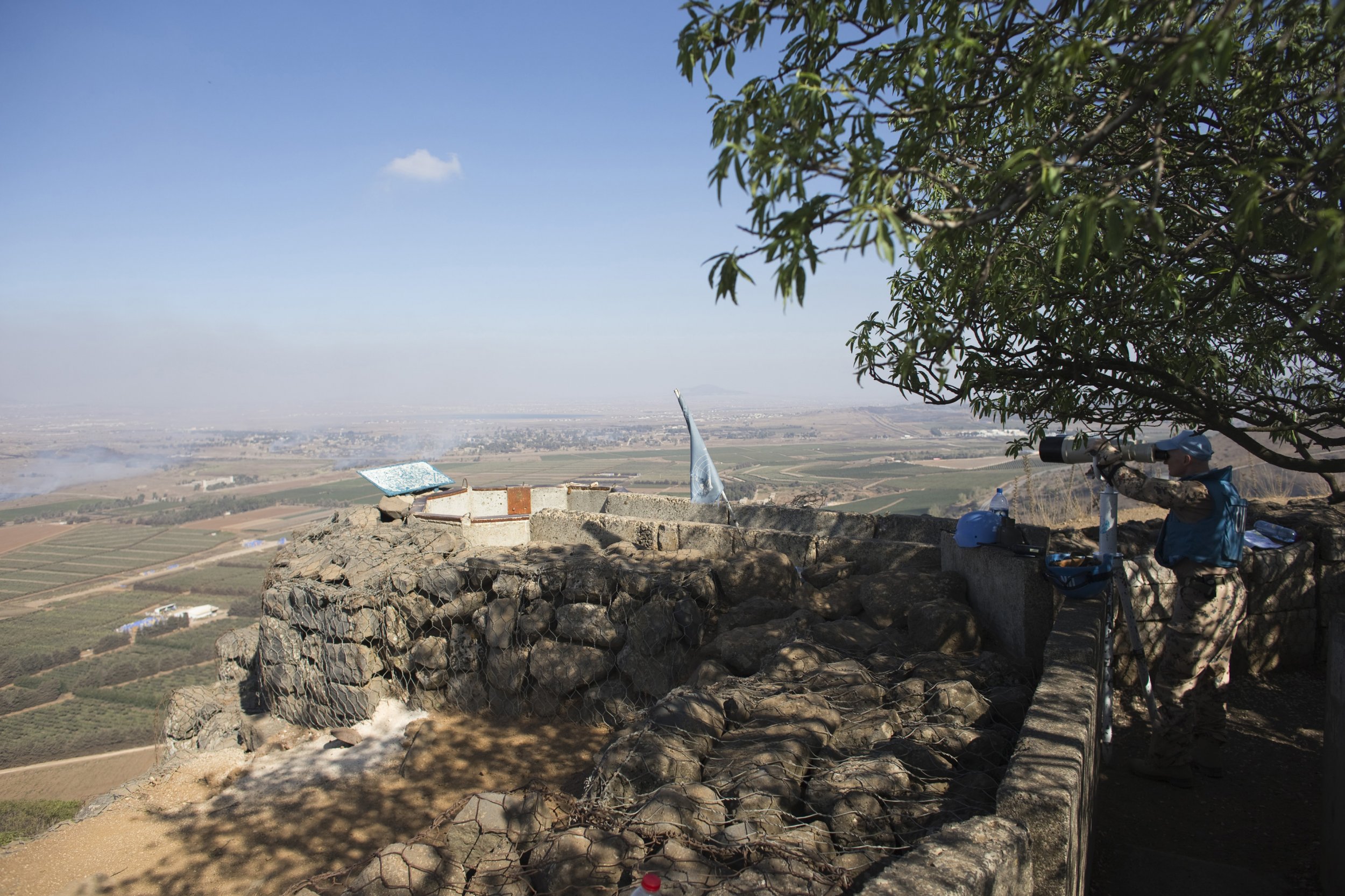 Dozens of United Nations peacekeepers have been taken prisoner by an armed group battling Syrian government forces on the Syrian side of the Golan Heights.
Forty-three peacekeepers from the U.N.'s Disengagement Observer Force had been detained and 81 are "restricted to their positions in the vicinity of Ar Ruwayhinah and Burayqah," U.N. Secretary-General Ban Ki-moon's office said on Thursday. The armed group is believed to include fighters from a number of rebel factions battling against the Syrian army and government of President Bashar al-Assad.
The capture of peacekeepers comes one day after members of an Al-Qaeda-affiliated group took control of the Quneitra border crossing on the Golan Heights between Syria and Israel. The border post is located around 45 miles southwest of the Syrian capital, Damascus. Around 20 Syrian soldiers are reported dead, according to the U.K.-based Syrian Observatory for Human Rights.
Members of the Al-Qaeda-affiliated Jabhat al-Nusra group and additional Islamic battalions are responsible for seizing the border crossing, the Syrian Observatory for Human Rights reports. Syrian group Jabhat al-Nusra recently released American writer and journalist Peter Theo Curtis, whom they held for nearly two years.
Syrian government forces are continuing to bomb the Golan Heights, with clashes between government forces and rebels—including members of the al-Nusra front, the Free Syrian Army and others—waging across the countryside, Haaretz reports.
Although there is no sign that Islamist rebels are attempting to move into Israel, their capture of a strategically important border crossing is still troubling to Israeli officials. Yaakov Amidror, former Israeli national security adviser told The New York Times, the border crossing capture is "very significant."
The 1,200 peacekeepers the U.N. keeps stationed in the demilitarized Golan Heights region hail from countries that include Fiji, the Philippines, the Netherlands and Nepal, Time reports.