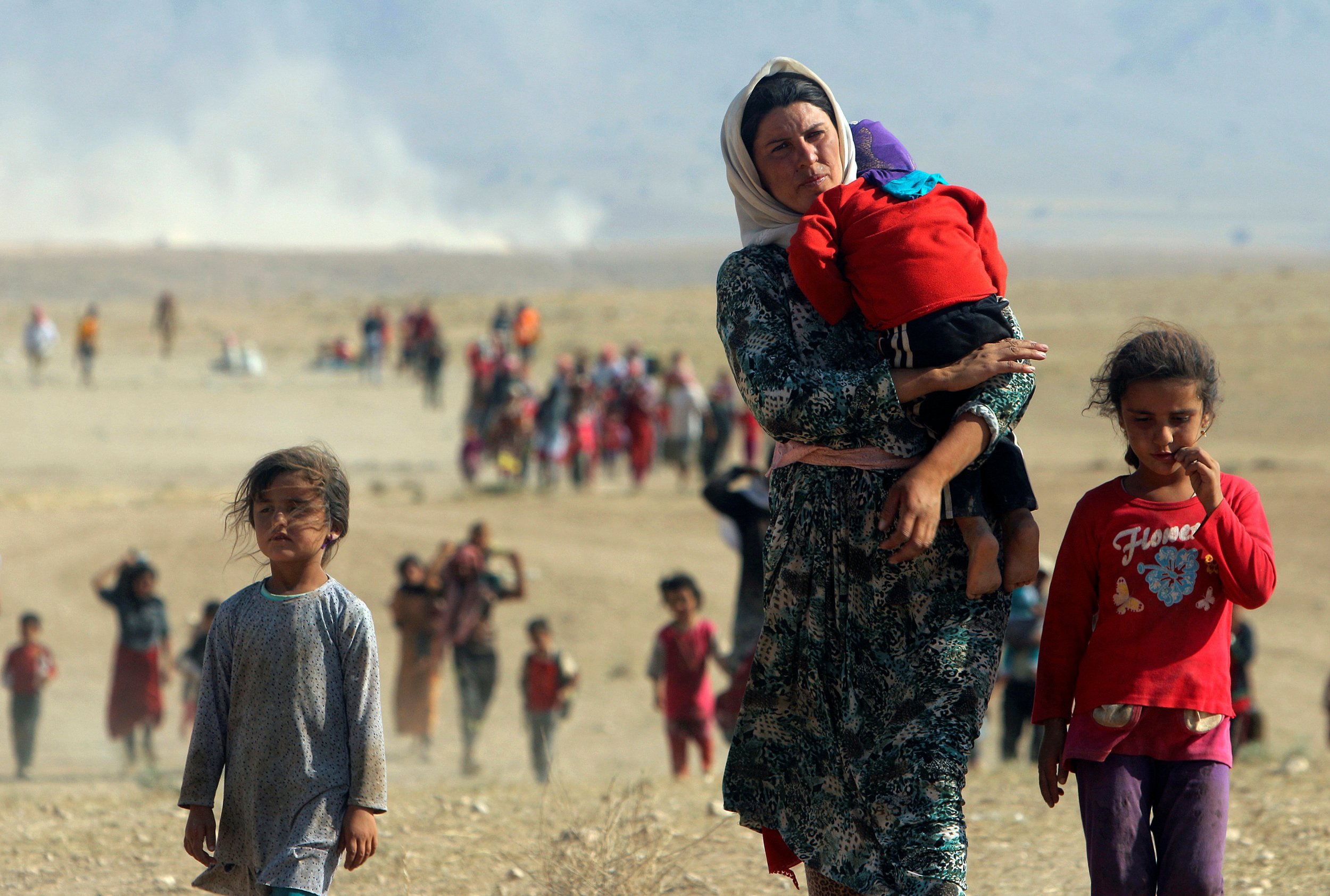 The total number of refugees, asylum seekers and internally displaced peoples in 2015 reached a record high of 65.3 million, according to the U.N.
In its annual report, published to coincide with World Refugee Day, the United Nations High Commissioner for Refugees (UNHCR) said the figure had risen by five million in one year.
This is the first time that the number of forcibly displaced people exceeded 60 million, the study found. More than half of them came from Syria, Afghanistan and Somalia.
The vast majority of the group, 40.8 million people, are internally displaced within their own countries. Of the remainder, 21.3 million people are refugees and 3.2 million people are asylum seekers. The full total represents one in every 113 people on the planet.
The commissioner himself, Filippo Grandi, had stern words for Europe, which he said is experiencing a "climate of xenophobia" as it deals with its own increasing numbers of refugees, the BBC reported. Grandi added that European leaders could do more to tackle prejudice against asylum seekers and coordinate migration policies.
More than one million displaced people arrived in Europe in 2015, according to the International Organization for Migration (IOM). In response, some countries have introduced border controls or built fences to keep refugees out. The bloc has also reached a controversial arrangement with Turkey that allows it to send asylum seekers back to Turkey.