U.N. Ambassador Samantha Power's Motorcade Kills Boy in Cameroon Visit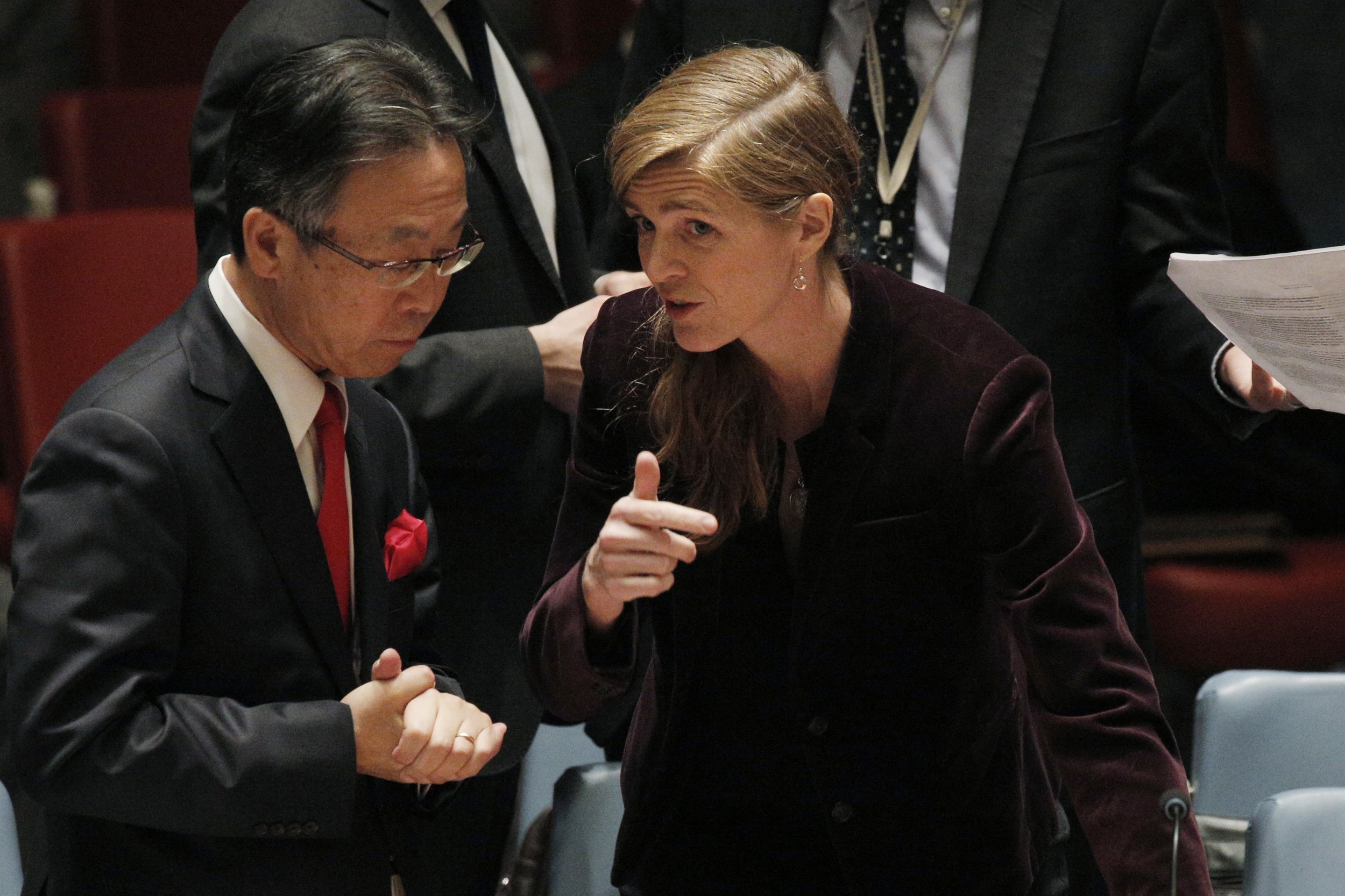 A vehicle in the motorcade of the United States' ambassador to the United Nations Samantha Power killed a seven-year-old boy in northern Cameroon on Monday.
The child rushed into the road in the northern city of Mokolo upon seeing the chain of vehicles transporting Power in the first visit of a U.S. administration cabinet official since 1991. He then looked towards a Cameroonian helicopter flying above before he was struck by an armored jeep, The New York Times reported.
"Oh my God," Power said following the incident, according to her spokesman Kurtis Cooper. "I want to go see his family."
She later returned to the scene to visit the father and mother of the boy to "offer our profound condolences and our grief and heartbreak." She said that she had learned of his death with "great sorrow."
Power had traveled to the West African nation to boost confidence among Cameroonians that they had not been forgotten in the war against Boko Haram, the Nigerian radical Islamist group that has expanded its insurgency across the border into Cameroon. She met with women and children affected by the extremist group.
The Cameroonian driver of the SUV, the sixth in line in the motorcade, was not able to react in time to the boy running into the road as the convoy reached speeds of 60mph while villagers lined the sides of the road.
According to the Associated Press, the vehicle stopped after hitting the child but U.S. security personnel ordered it to continue while an ambulance in the convoy attended to the boy. He was rushed to a local hospital but medics were unable to save him.
The identity of the boy is yet to be revealed and it remains unclear if the U.S. government plans to give the family any compensation for his death.