U.N. Blacklists Saudi Coalition Over Child Deaths in Yemen Air Strikes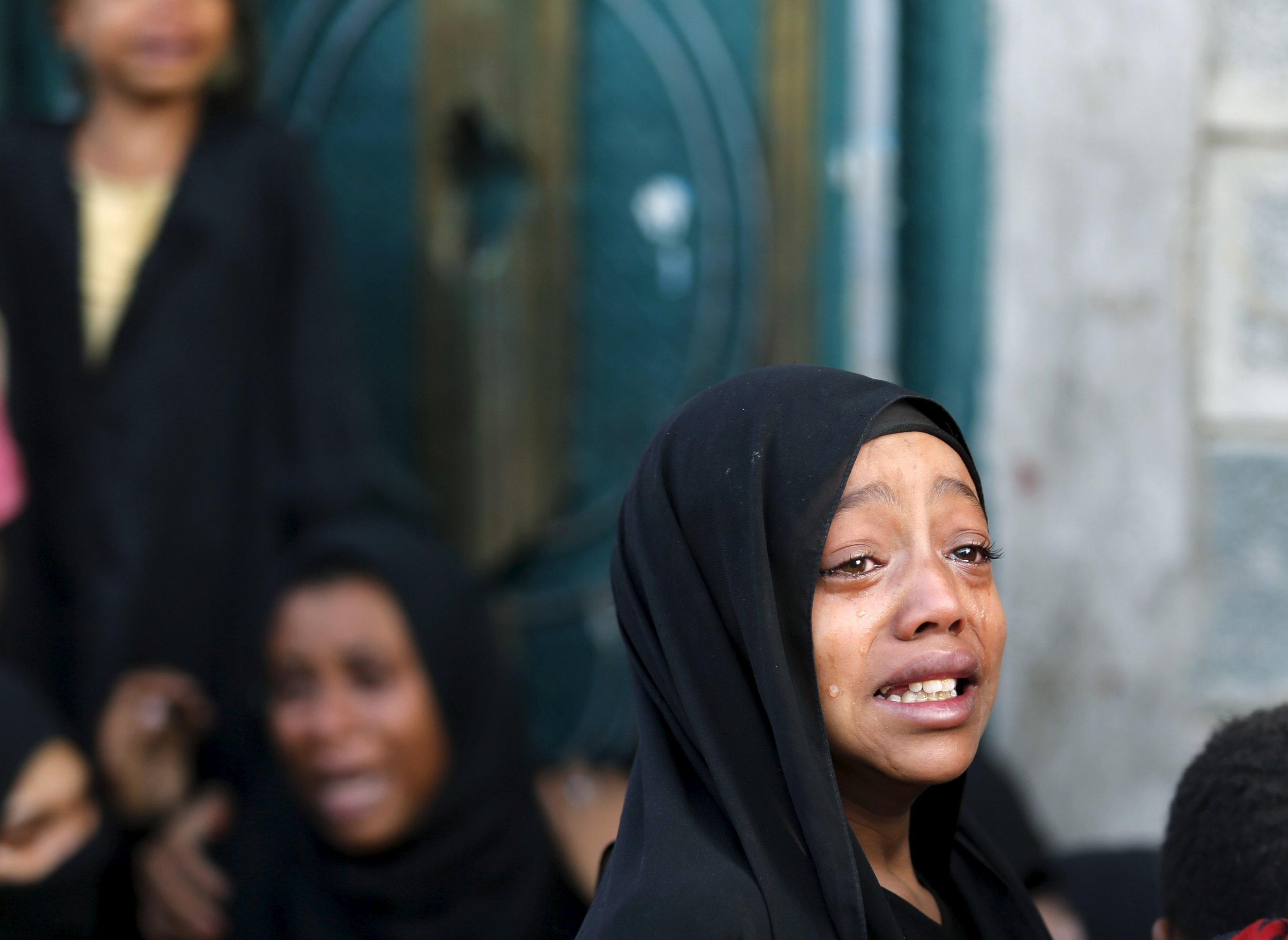 The United Nations put the coalition led by Saudi Arabia fighting in Yemen on a blacklist on Thursday over the deaths of hundreds of children in air strikes.
The coalition launched an air campaign in Yemen in March 2015 in a bid to stop the growing influence of Shiite Houthi rebels backed by Iran after they pushed President Abd Rabbuh Mansur Hadi into exile.
The resulting air strikes killed some 60 percent of the 785 children who were killed and 1,168 wounded in Yemen last year, a U.N. report issued by Secretary General Ban Ki-moon said.
"Emerging and escalating crises had a horrific impact on boys and girls," a statement from the office of the U.N. envoy for children and armed conflict read.
"The situation in Yemen was particularly worrisome with a five-fold increase in the number of children recruited (by armed groups) and six times more children killed and maimed compared to 2014," it said.
The U.N. also blacklisted the Houthi rebels for engaging in the recruitment of child soldiers and other violations of children's rights in the country.
"In Yemen, owing to the very large number of violations attributed to the two parties, the Houthis and the Saudi Arabia-led coalition are listed for killing and maiming and attacks on schools and hospitals," the report said.
Out of 762 cases of child recruitment as soldiers in the country, the report said that the Houthis were responsible for 72 percent, while the forces aligned with the Sunni government of Hadi were responsible for 15 percent and Al-Qaeda in the Arabian Peninsula 9 percent.
The U.N. report, an annual release, blacklists groups and factions that have been shown to "engage in the recruitment and use of children, sexual violence against children, the killing and maiming of children, attacks on schools and/or hospitals and attacks or threats of attacks against protected personnel and the abduction of children."
The conflict between the Houthis, the coalition—made up of mostly Sunni Gulf states—and pro-government forces has left more than 6,000 people dead.