U.N. Calls On France To Review Law Banning Face Veils, Says It Violates Human Rights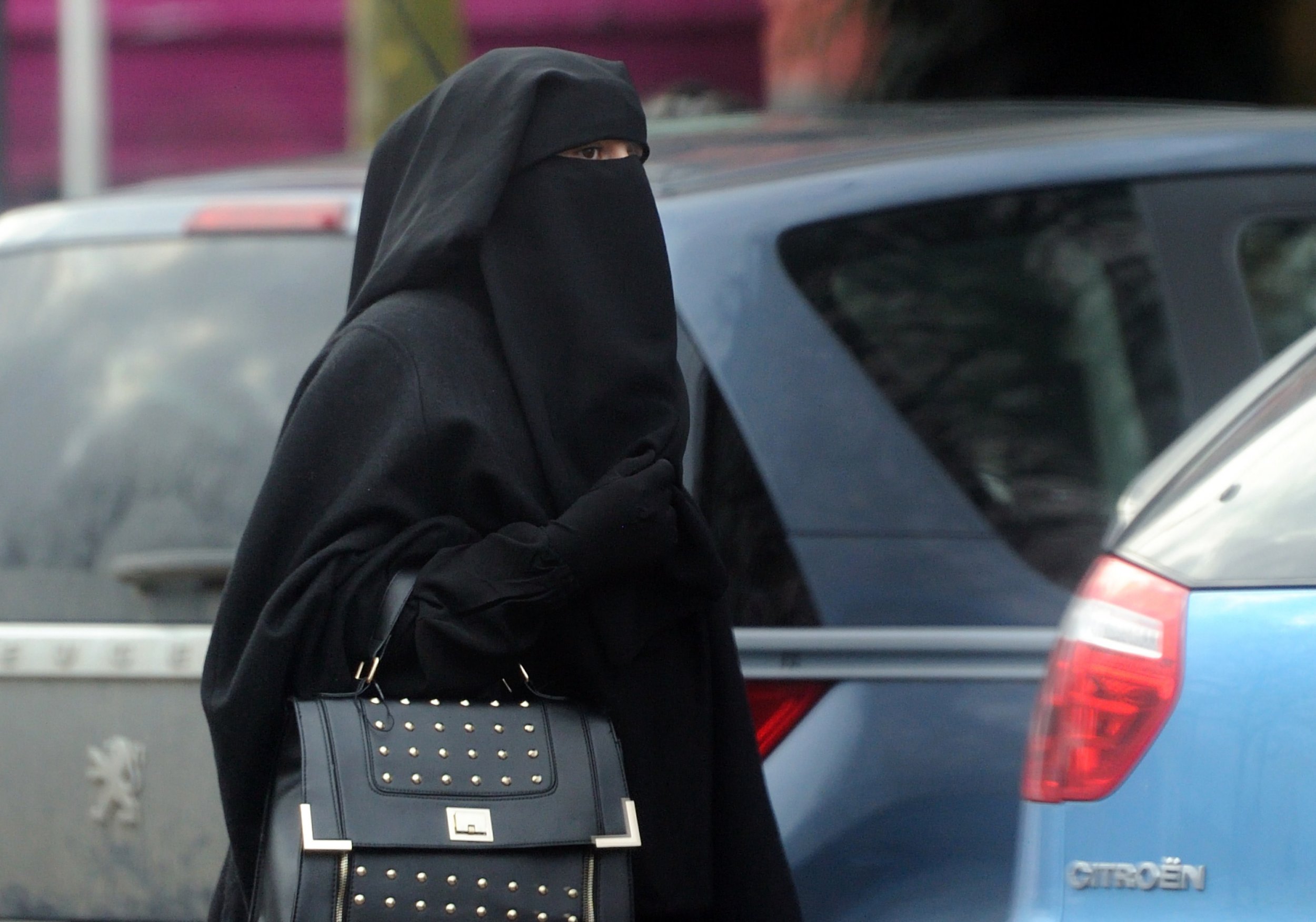 The United Nations Human Rights Committee ruled on Tuesday that France's law banning face veils is a human rights violation. Two women, who were fined in 2012 for wearing a full-face veil called a niqab, brought the case before the entity in 2016.
"The Committee found that the general criminal ban on the wearing of the niqab in public introduced by the French law disproportionately harmed the petitioners' right to manifest their religious beliefs and that France had not adequately explained why it was necessary to prohibit this clothing," a statement from the committee said.
"Rather than protecting fully veiled women, [the ban] could have the opposite effect of confining them to their homes, impeding their access to public services and marginalizing them," the statement continued.
According to the decision, France will now have 180 days to compensate the two women who made the complaint and report back to the committee about "measures taken to prevent similar violations in the future, including by reviewing the law in question."
Meanwhile, a spokesperson from the French foreign ministry defended the ban, saying that covering the face was "incompatible with the principle of fraternity and the basic values of a democratic and open society," according to Agence France-Presse. The spokesperson added that previous rulings made by France's constitutional court and the European Court of Human Rights said that the law did not violate religious freedom.
France passed the law in 2010 and began enforcing it in 2011. Under the law, those found wearing a face-veil in public could be fined up to $172.
"The government is preparing measures to inform people, necessary for the law to be properly applied, particularly for the attention of people who harm the founding principles of our democracy by extreme behavior," France's former Prime Minister Francois Fillon said after the country's Constitutional Council approved the law. He noted that it was "an important decision to affirm the values of the Republic with respect for freedom of conscience and religion," Agence France-Presse reported.
In 2014, the European Court of Human Rights found that the ban did not violate the European Convention on Human Rights following a Muslim woman's claim that the law prevented her from living according to her religious faith, culture and personal convictions.
France became the first country in Europe to enact such a ban. Several other countries including Austria, Belgium, Bulgaria, Denmark, the Netherlands and parts of Switzerland have put similar laws into effect.