U.N. Chief Ban Stands Firm on Criticism of Israel's 'Stifling Occupation' of Palestinians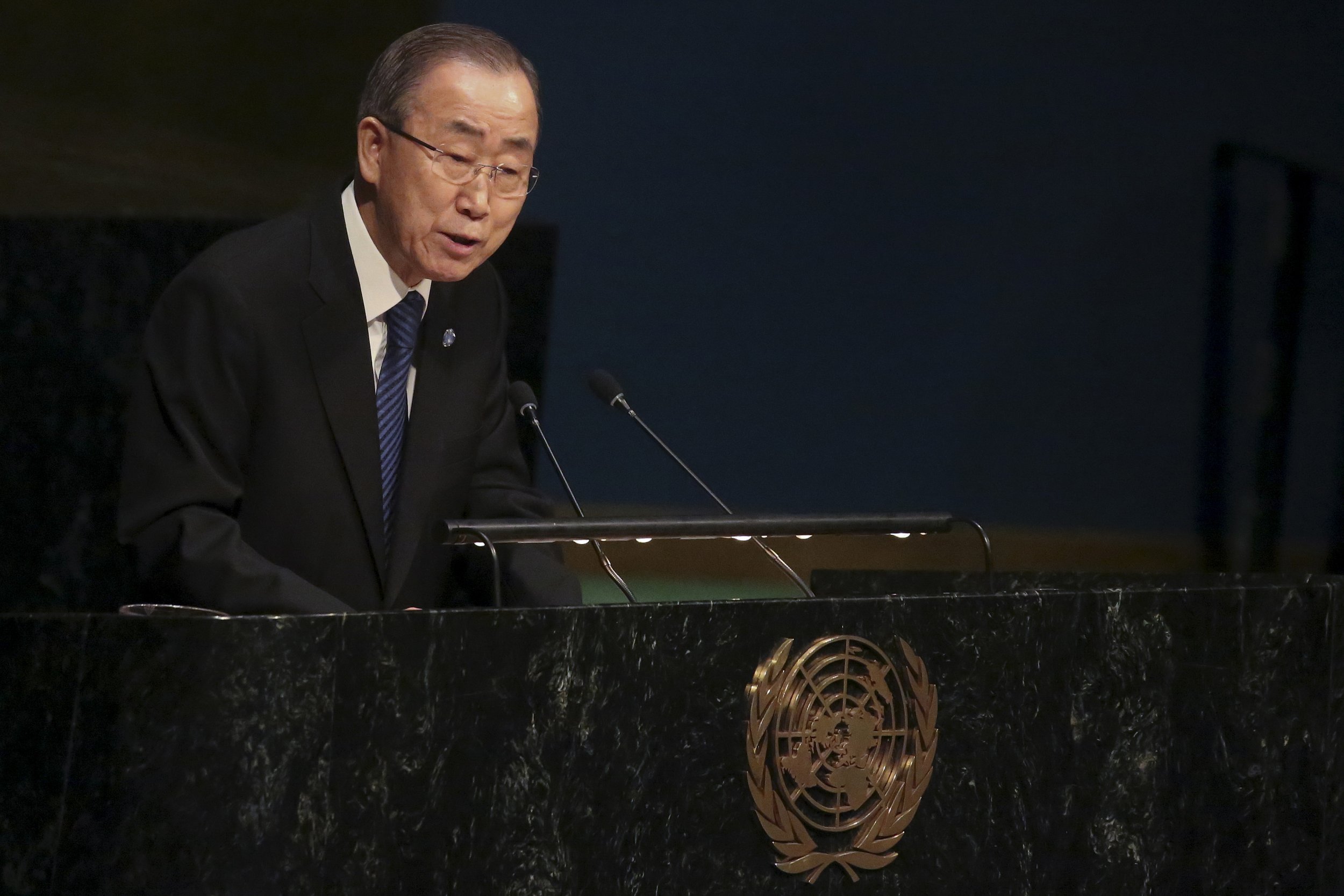 U.N. Secretary-General Ban Ki-moon on Wednesday reiterated his criticism of Israel's "stifling occupation" of the Palestinian people. He also rejected Israeli Prime Minister Benjamin Netanyahu's charge that he is "encouraging terrorism."
Ban ignited the anger of the Israeli government on Tuesday when he said that it was "human nature to react to occupation" and that Israel's settlement activities are "an affront to the Palestinian people."
In a wave of violence that has continued since last October, Palestinians have killed 28 Israelis in stabbing, shooting and car-ramming attacks. Israeli forces and civilians have killed 159 Palestinians, more than half of which Israel says were attackers.
On Wednesday, Ban refused to back down after Netanyahu's criticism, telling a U.N. General Assembly committee that Palestinians "watch as Israeli settlements in the occupied West Bank, including East Jerusalem, expand and expand."
He added that "you can count on me to speak up—to push and to prod—to do all in my power" to achieve peace between the Israelis and the Palestinians.
"After nearly 50 years of occupation—after decades of waiting for the fulfillment of the Oslo promises—Palestinians are losing hope," he continued.
He condemned violent attacks by Palestinians and called for a return to negotiations, saying that a security operation against Palestinians would not solve, but exacerbate, the conflict.
"We issue statements. We express concern. We voice solidarity. But life hasn't changed. And some Palestinians wonder: Is this all meant to simply run out the clock?" he said.
International condemnation of Israel's settlement building comes as the Israeli government announced that it will appropriate a further 370 hectares of land in the West Bank as "state land" for 150 new properties, encroaching on what Palestinians consider land for any future state of their own.
On January 18, the U.S. ambassador to Israel, Daniel B. Shapiro, said that Israel applies two different interpretations of law for Israelis and Palestinians in the West Bank, while the EU passed a motion earlier this month that separated the West Bank from its agreements with Israel.