U.N. Chief 'Shocked' at Clashes Between Hungary Riot Police and Refugees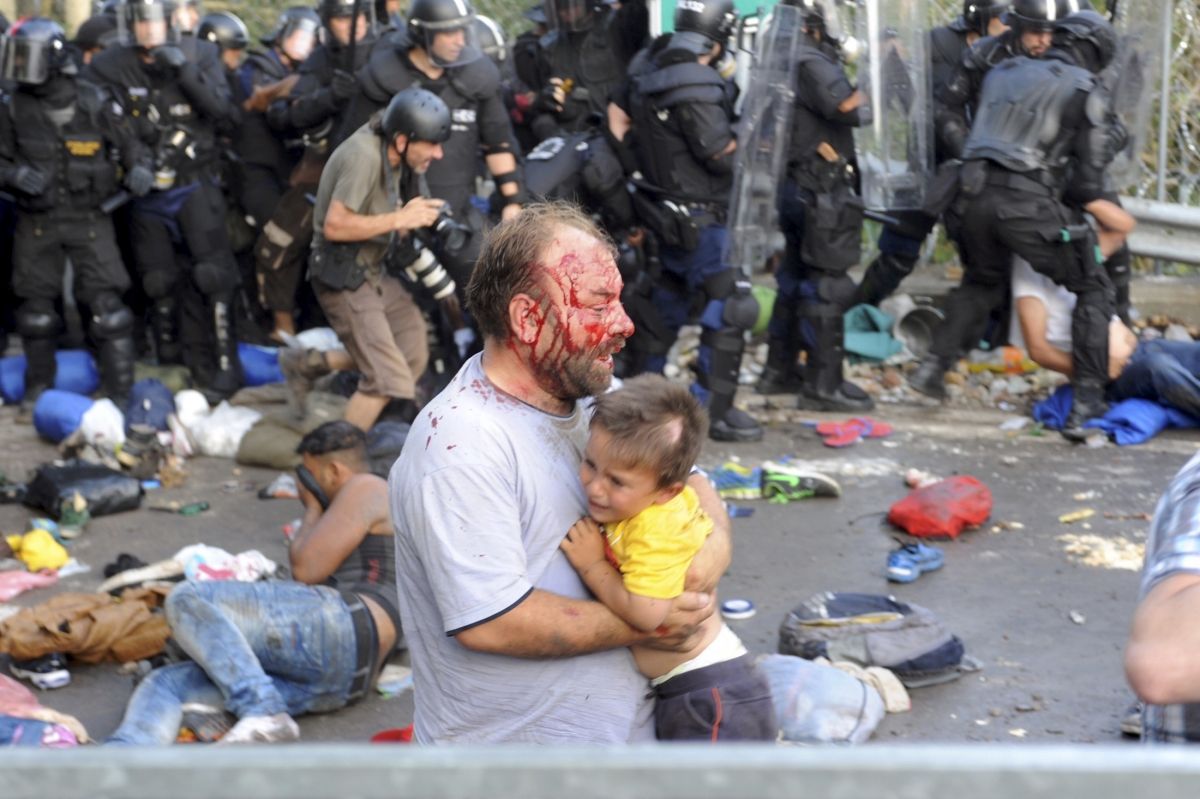 United Nations Secretary-General Ban Ki-moon said he was "shocked" on Wednesday after Hungarian riot police fired tear gas and used water cannons against refugees waiting at the shared border with Serbia.
"I was shocked to see how these refugees and migrants were treated. It's not acceptable," Ban told a news conference when asked about the border clashes. The U.N. leader added that the refugees "were people fleeing war and persecution" and urged European countries to respond to the crisis with "compassionate leadership."
"They must be treated with human dignity and human rights," he continued. "That's my consistent message to European and Asian leaders, wherever this migration and refugees are coming."
Hundreds of refugees chanted slogans and police responded by firing at least 20 tear gas grenades into the crowd. A Hungarian spokesman claimed that 20 police officers were injured as the refugees attempted to break through a border gate, and accused the refugees of using children as "human shields," according to the BBC.
Hungary sealed its border with Serbia on Tuesday as thousands attempted to reach the European Union. Police and border authorities can now deport or arrest anyone entering the former Soviet-bloc country's borders illegally under tougher laws imposed by the Hungarian government.
Many refugees are now seeking alternate routes into the EU, with dozens of refugees traveling by bus to a Serbian town on the border with Croatia on Wednesday. Ten buses full of refugees traveled from the southern Serbian town of Presevo to the border town of Sid and many more arrived by taxi.
Croatian Prime Minister Zoran Milanovic announced that the country would allow the free passage of refugees across its territory on Wednesday in reaction to the influx caused by Hungary's move to close its border.
"We are ready to accept and direct those people...to where they apparently wish to go," Milanovic told lawmakers in the country's parliament, adding that their "religion and skin color is completely irrelevant."
The EU failed to agree on a mandatory refugee quota on Monday to spread the burden of the crisis around the economic bloc. Germany's vice chancellor Sigmar Gabriel condemned the EU's inaction on the issue, saying on Tuesday that the economic bloc had "disgraced itself."