North Korea Missile Launch Sparks U.S. and Russia Argument at United Nations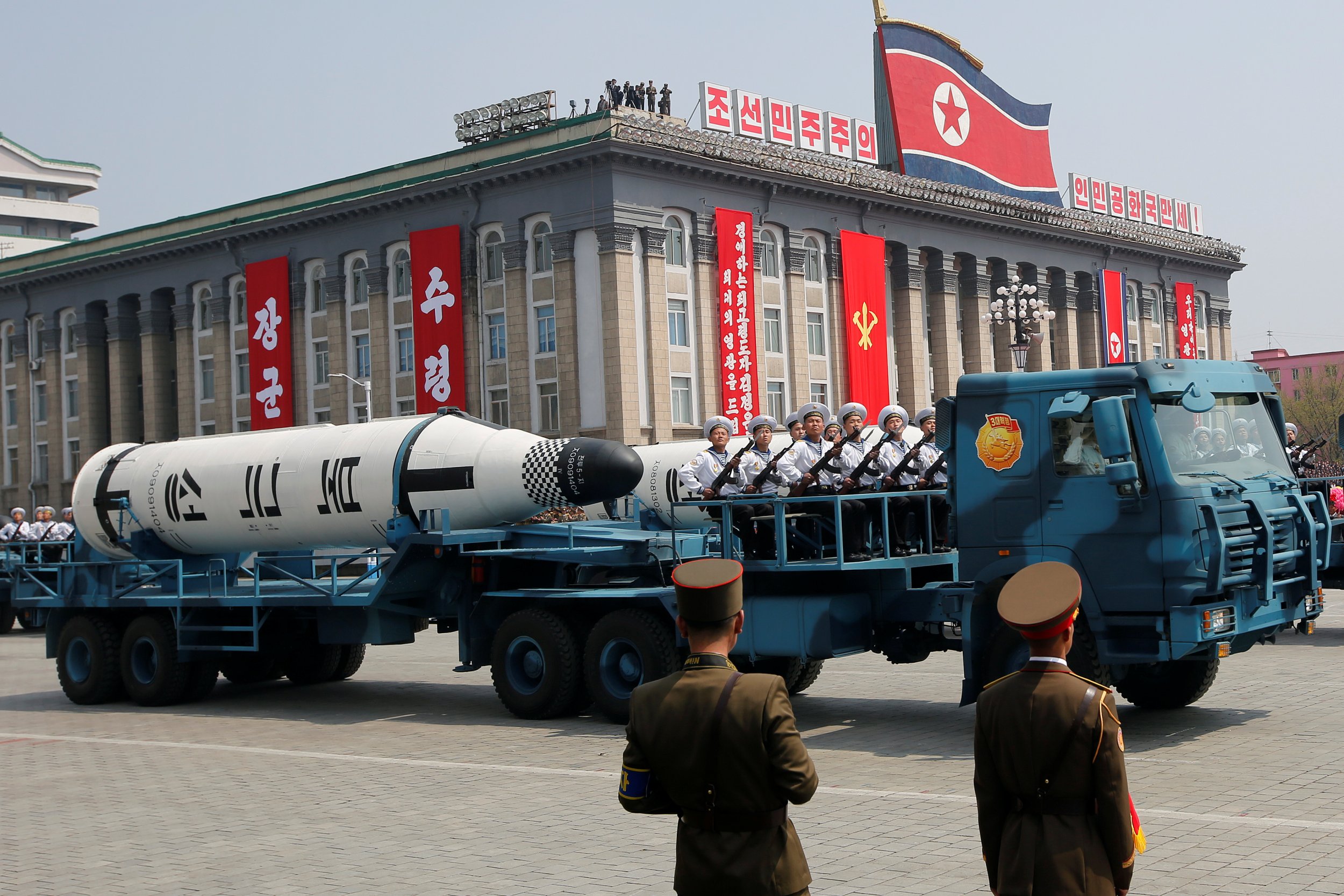 The U.N. Security Council adopted a statement Thursday condemning a recent failed missile launch by North Korea, but only after delegates from the U.S. and Russia argued over its language.
Moscow reportedly threatened to veto the motion, despite its support from all 14 other members of the U.N. Security Council, including Pyongyang ally China, over the way it was worded. The statement said the U.N. was opposed to North Korea's decision to launch a liquid-fueled ballistic missile Sunday on the 105th birthday of Kim Il Sung, North Korea's late founder and current leader Kim Jong Un's grandfather. Amid a recent fallout between Washington and Moscow in foreign policy in Syria, Russia argued Thursday that the U.S.-drafted statement on North Korea needed to open the possibility for diplomatic talks.
Related: Attack on North Korea Could Start a War in Asia for the U.S., Japan, South Korea and Other Nations
Specifically, Moscow insisted that the U.N. use the same phrasing as previous statements, in which states "welcomed efforts by council members, as well as other states, to facilitate a peaceful and comprehensive solution through dialogue." The U.S. argued against the inclusion of the phrase "through dialogue," but eventually relented. The U.N. Security Council said it would consider further sanctions against Pyongyang.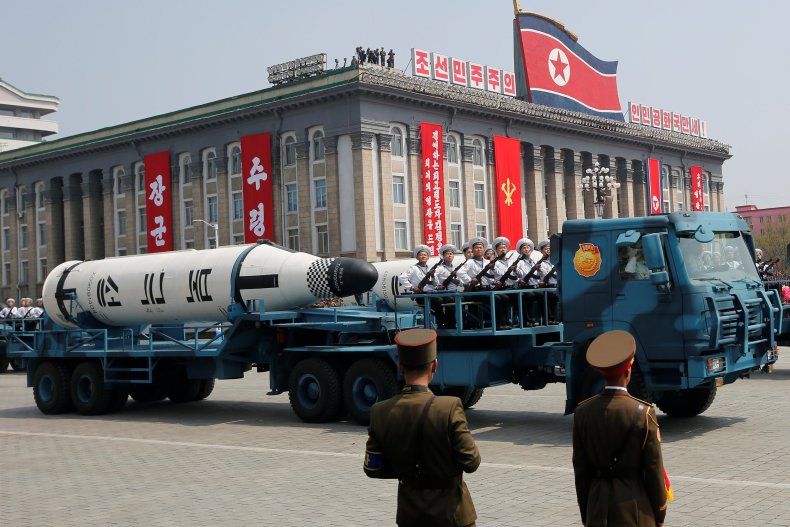 "When we requested to restore the agreed language that was of political importance and expressed commitment to continue to work on the draft ... the U.S. delegation without providing any explanations canceled the work on the draft," the Russia's U.N. mission said in a statement Wednesday, according to Reuters.
Tensions have run particularly high on the Korean Peninsula since President Donald Trump announced he would send a naval strike group toward the region in response to alleged intelligence reports suggested North Korea would conduct its sixth nuclear test Sunday. Trump's threat of military action to enforce the U.S.' interpretation of international law came one day after the White House launched an unexpected missile barrage on an airbase belonging to the Russia-backed Syrian military after the U.S. blamed Syrian President Bashar al-Assad for an alleged chemical attack on civilians in the rebel-held Syrian province of Idlib. Russia has challenged the U.S.' version of events pending an international investigation and officials have warned the U.S. against conducting such unilateral actions in North Korea.
"Our U.S. colleagues have a very bad trait–they first do something and then begin looking into the issue," Russian Foreign Ministry spokesperson Maria Zakharova told reporters Wednesday, according to Russia's Sputnik News. "It would be much desired if in this instance the situation developed completely differently – first assessment of the issue, then selection of the best strategy, and then actions and statements."
Defense Secretary James Mattis called North Korea's missile test a "reckless" provocation and Vice President Mike Pence said Wednesday that "all options are on the table" in response to the failed launch, according to Deutsche Welle. The U.S. appeared to take a more reserved tone Wednesday. however, with U.S. ambassador to the U.N, Nikki Haley saying the U.S. was not looking to instigate a conflict.
"I think it's important that North Korea knows we're not trying to pick a fight, so don't try and give us one," Haley said, according to CNN.
While neither North Korea's nuclear test nor the U.S. naval fleet manifested themselves in the Korean Peninsula over the weekend, Trump's warships have since begun their journey toward the Western Pacific, The Washington Post reported.
North Korean officials told BBC News Tuesday that the nation would conduct "weekly" missile tests and said at the U.N. that "thermonuclear war may break out at any moment on the peninsula," according to CNN.