UN Delivers Aid to Yarmouk Refugees for First Time in Two Years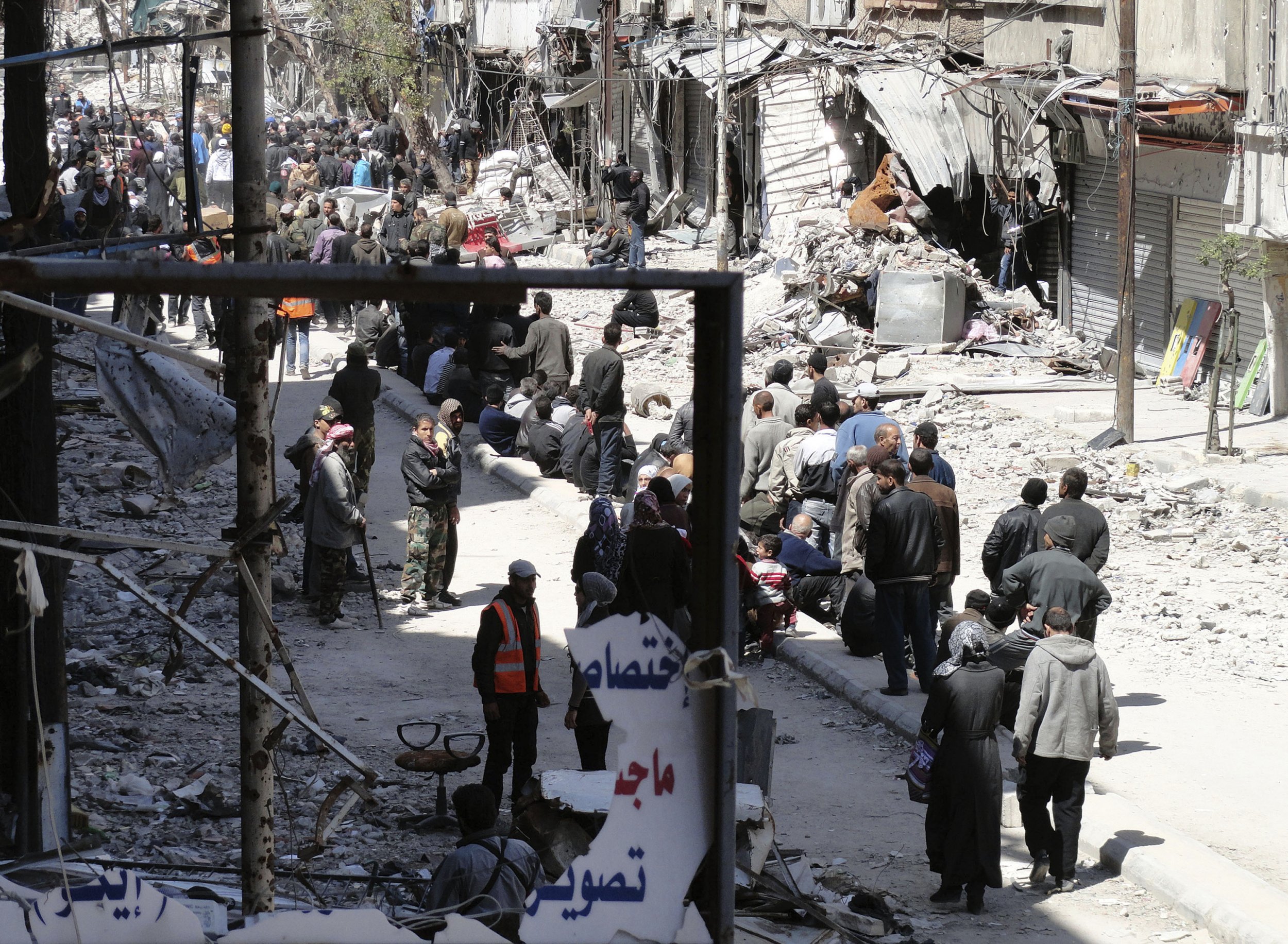 The UN yesterday delivered aid supplies for 2,500 families displaced from the Yarmouk refugee camp in Syria, the first time it has been able to do so in two years.
The UN children's agency (UNICEF) delivered humanitarian assistance including aid packages for newborn babies, diarrhoea treatment kits and high-energy biscuits to families who had fled the Palestinian camp in Damascus, a UN spokesperson announced yesterday.
The families are staying in Yalda, Beit Sahem and Babbila, which are located about 10km south of the capital. The UN had reportedly been unable to gain permission from the Syrian government to enter these areas previously and had to pass through five checkpoints to deliver the aid.
The Yarmouk camp is located on the outskirts of Damascus and is occupied by some 16,000 refugees. Numbers have shrunk dramatically since the start of the four-year Syrian civil war when 150,000 people lived there. Last month, ISIS militants stormed the camp, taking over much of its territory and causing living conditions in the camp to deteriorate further.
Stéphane Dujarric, spokesperson for UN secretary general Ban Ki-moon said that the aid delivery also included baby diapers, clothes for children, and midwifery kits to allow for safe deliveries. Mr Dujarric estimated that some 50,000 people live in the locations visited.
The UN estimates that the Syrian conflict has left 7.6 million people internally displaced and a total of 12.2 million in need of humanitarian assistance. Since January 2012, the European Union and its member states have contributed €3.35 billion of humanitarian aid to Syria.
UNICEF spokeswoman Juliette Touma said that only 20% of wells were working in the three towns visited and electricity was available for one hour per day. She added that there was only one doctor in the area compared to 500 before the civil war.
The Yarmouk camp was constructed during the 1948 Arab-Israeli war for Palestinian refugees fleeing the conflict.