U.N. Dismisses South Sudan Peacekeeping Chief for 'Lack of Leadership'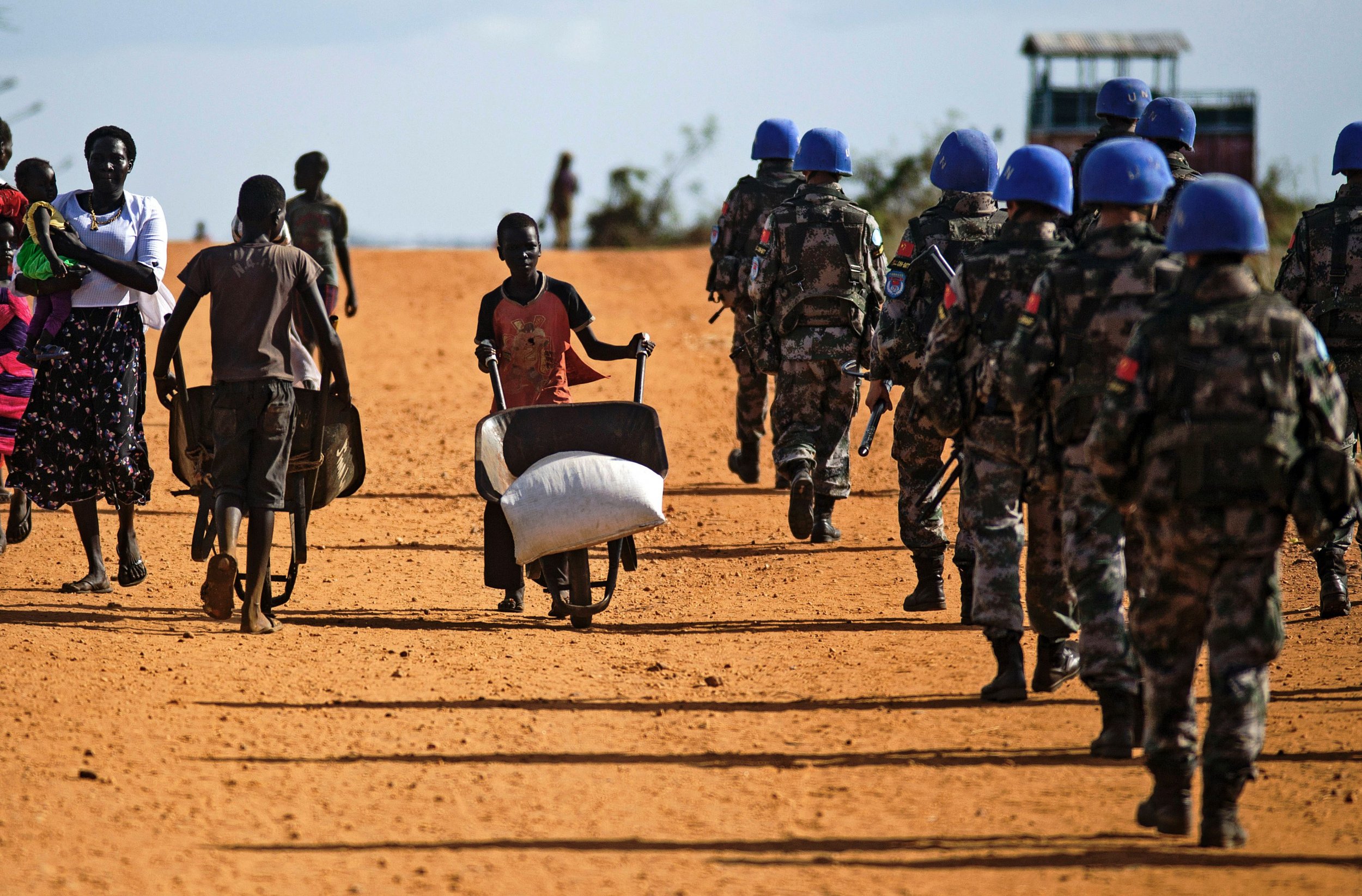 The United Nations Secretary General has sacked the head of the organization's peacekeeping mission in South Sudan after an inquiry found the force had failed to protect civilians and aid workers during fighting in July.
Intense fighting broke out in the capital Juba in July between government troops affiliated with President Salva Kiir and forces loyal to former vice-president Riek Machar. More than 70 people were killed in the violence, including two U.N. peacekeepers. It also forced Machar to flee the country, and sporadic fighting has continued since then.
During the violence, government troops attacked a Juba compound housing aid workers, allegedly gang-raping and murdering some of the workers. Peacekeepers also allegedly failed to prevent soldiers committing sexual violence against civilians immediately outside the U.N.'s main camp in Juba.
The U.N. mission in South Sudan, known as UNMISS, has the mandate to deploy up to 17,000 troops, plus 2,000 police personnel.
U.N. Secretary-General Ban Ki-moon ordered Kenyan Lieutenant General Johnson Mogoa Kimani Ondieki, the head of UNMISS, to stand down on Monday, according to a U.N. spokesman.
The inquiry, published on Monday, found that "a lack of leadership on the part of key senior mission personnel culminated in a chaotic and ineffective response to the violence". It said that peacekeepers from a variety of countries failed to cooperate effectively and that U.N. forces failed to conduct patrols outside its compound in the aftermath of the violence.
In one instance on September 2, unidentified soldiers assaulted a woman in plain sight of U.N. troops just meters from the entrance to a protection of civilians site. "Despite the woman's screams, they did not react," the inquiry stated.
With regard to the incident at the terrain compound, the inquiry found that peacekeepers declined to participate in a rescue mission for the aid workers, and that a U.N. security guard dismissed a phone call from one of the aid workers trapped inside the compound.
South Sudan has been mired in civil war since December 2013, when Kiir accused Machar of plotting a coup. Thousands have been killed in the fighting and more than 1 million refugees have fled the country. The warring parties signed a peace agreement in August 2015 and Machar returned to Juba as first vice-president in April, but the relapse of violence in July has postponed the peace agreement's implementation.