UNHCR and Council of Europe Urges Hungary to Quash its Anti-Refugee Stance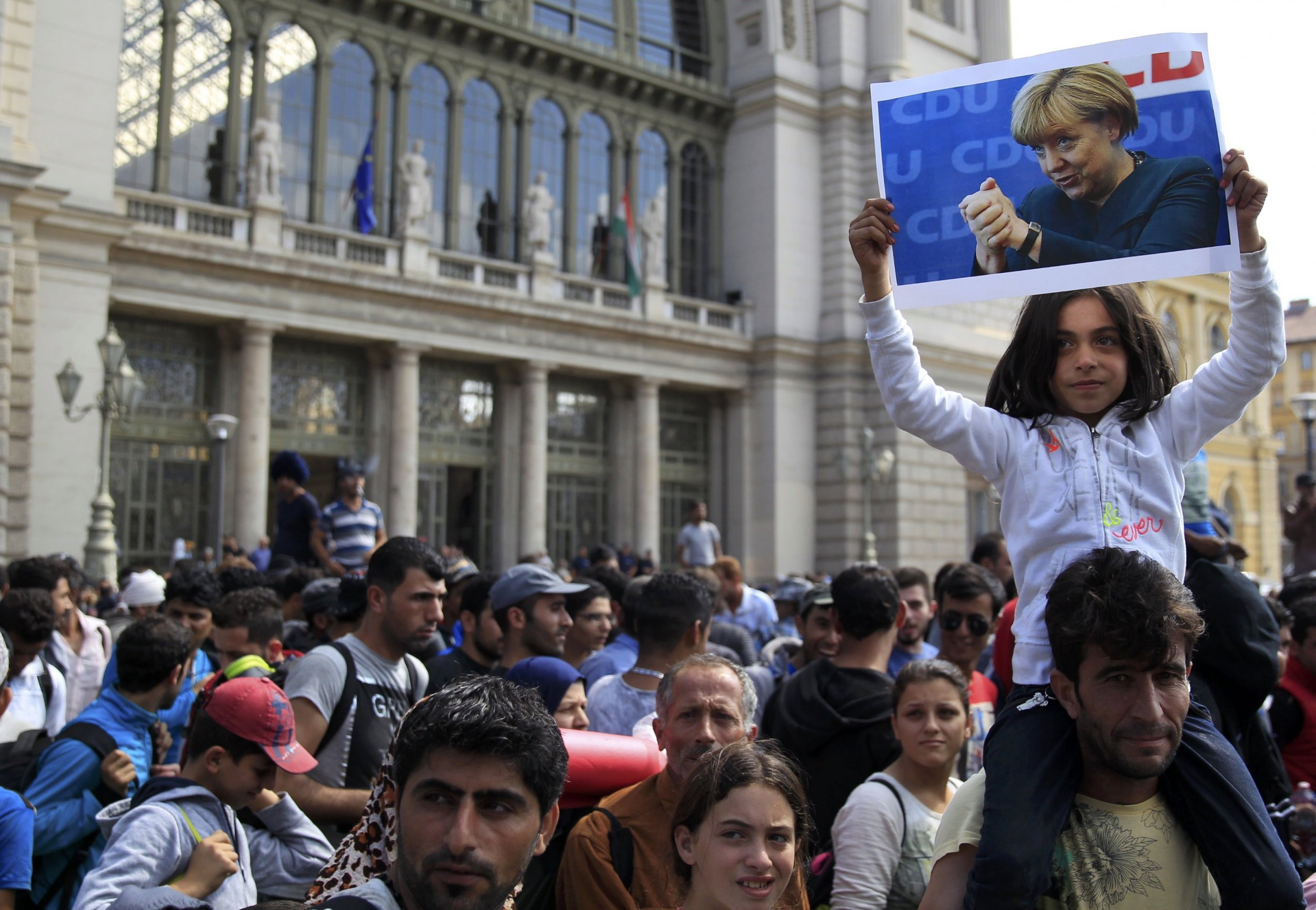 The U.N. High Commissioner for Refugees (UNHCR) and European human-rights groups have urged Hungary to change its "xenophobic" and "intolerant" tone on refugees and migrants.
UNHCR, together with the Council of Europe and the Office for Democratic Institutions and Human Rights (ODIHR), part of the Organization for Security and Cooperation in Europe (OSCE), is asking Hungary to amend policies and practices that create fear of refugees. The groups also want the Hungarian government to " acknowledge that refugees are coming to Europe after having endured trauma, tragedy and loss while searching for dignity to start a new life far from the upheavals of war and conflict." Nearly one million refugees and migrants, half of them from Syria, have entered Europe by sea this year, according to UNHCR.
The organizations are responding to a new, anti-refugee campaign launched by the Hungarian government that paints refugees and migrants as "criminals, invaders and terrorists based on their religious beliefs and places of origin," according to a press release issued by the Council of Europe, the continent's main human-rights body, on Monday. The campaign, which runs for two months, will continue through Christmas and into the new year.
The Hungarian-language campaign says the European Union's compulsory refugee quota "endangers our culture" and claims that "illegal immigrants do not respect our laws. They do not share our common cultural values."
The Hungarian government has launched a website backing its assertion that the European Union quota will put the country at greater risk of a terrorist event, although Hungary's quota is just 1,294 refugees, a fraction of the 66,000 refugees that will be resettled across Europe under compulsory resettlement.
Hungary has been one of the most uncompromising European countries for refugees and migrants fleeing war and persecution, to pass through on their way to northern Europe. Earlier this year, the country announced the construction of a fence along its southern border with Serbia, to prevent refugees and migrants passing through Greece, Macedonia and Serbia from entering. In June, UNHCR said it was "deeply concerned" by the fence. Amnesty International also expressed concern earlier this year over the "abysmal" conditions for refugees and migrants at the border between Hungary and Serbia.
"As part of the common European system, Hungary is looked upon to contribute to the joint efforts in dealing with the continent's largest refugee crisis since the World War II and to meet its international legal commitments in this area under both International law and the European Convention on Human Rights," the groups said in a joint statement on Monday.
Hungary isn't the first European country to launch anti-refugee campaigns in a bid to deter migrants and refugees. Denmark placed ads in Lebanese newspapers in September to discourage refugees from arriving, saying that foreign nationals would not have the right to bring their family members to Denmark.
Denmark and Hungary's response to the refugee crisis provide a stark contrast to Canada's welcome of refugees earlier this month. Canadian Prime Minister Justin Trudeau met some of the first Syrian refugees to be airlifted into Toronto's Pearson Airport, helping them choose coats and clothes donated by the public.
There are currently more displaced people in the world than at any point since World War II, a situation largely driven by the five-year war in Syria, says UNHCR. However, 2015 looks set to exceed records and exceed the current figure of 60 million people. The first six months of 2015 also saw the number of refugees around the world increase to 20 million for the first time since 1992.