UN Gaza Rebuilding to Halt at End of January Due to Lack of Funds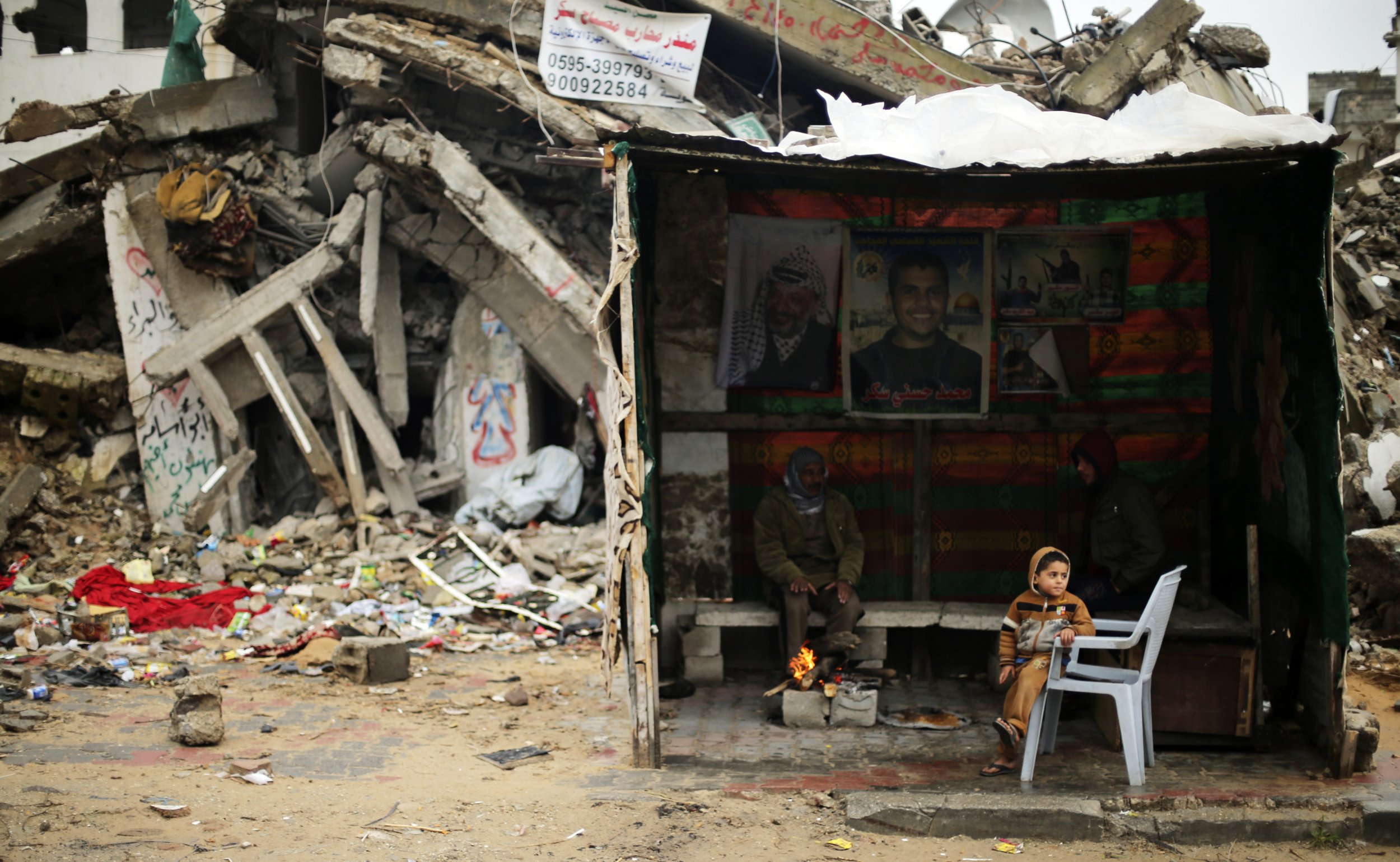 A United Nations programme to rebuild Gaza and give aid and shelter to more than 100,000 Gazans made homeless by the 50-day summer war will be suspended at the end of January because world donors have reneged on promises to pay.
After the war, known as Operation Protective Edge in Israel, world donors, meeting in Cairo in October, pledged $5.4 billion to reconstruct the bombed-out Strip but only a small proportion has been paid.
A sum of $720 million was set aside for UNRWA, the United Nations Relief and Works Agency, for rebuilding the homes of Gaza's refugees, who make up more than two thirds of the population. To date the UNRWA program is $580 million short.
During the war, which broke out on July 17th, more than 2,200 Palestinians were killed, including 500 children as Israel bombarded the strip. The conflict left 64 Israeli soldiers dead as well as seven Israeli civilians, killed mostly by Hamas rockets fired into Israel.
Since the temporary ceasefire in August the homeless have been forced to live in makeshift shelters, UN schools, and under canvas set up amidst acres of craters and rubble.
Aid workers had hoped to begin reconstruction before winter hit the Strip but the lack of cash and commitment from donors have dashed such hopes.
"So many months after the devastating summer conflict, people are living in freezing temperatures under tarpaulins in the ruins of what were their homes, with children reported to have died from exposure to the cold, so the lack of reconstruction is leading to anger and frustration," said Chris Gunness, spokesman for UNRWA.
"The gap between expectations after the October Cairo conference and present reality is widening. There are genuine fears that if UNRWA halts this programme, the consequences could be dramatic," said Gunness.
A total of 110,000 houses or flats are now known to have been destroyed or damaged, according to figures produced by UNRWA. Some of those affected are still living in their half-destroyed houses but up to 19,600 families have lost homes entirely and are living in the makeshift shelters, caravans, tents and in UN schools.
The entry to Gaza of reconstruction materials has also been slow due to the continuing siege, enforced by Israel and by Egypt at the Rafah crossing.
The reconstruction crisis comes amid growing concern about the failure to establish a permanent ceasefire for Gaza and fears of further conflict.
Attempts earlier this month by United Nations war crimes investigators to gain access to Gaza in order to gather evidence of alleged war crimes during the summer war have also stalled.
For the second time in six months, the head of the Commission of Inquiry, William Schabas, professor of international law at London's Middlesex University, was refused entry to the strip and also to Israel and was obliged to take evidence instead in the Jordanian capital Amman.
During the visit to Amman many victims and witnesses recounted "deeply traumatic events", said a Commission spokesman. However, the inquiry team are understood to be "extremely frustrated" by Israel's refusal to allow them to speak to victims inside Gaza or to view the destruction themselves.
The UN team are also investigating allegations of war crimes by Hamas.
A spokesman for the UK Foreign Office said yesterday that Britain "regretted" Israel's decision not to allow the Commission of Inquiry to visit Gaza or Israel. "We believe that all states should co-operate with the mechanisms of the Human Rights Council as a matter of course," he said.
The Aftermath, an ebook telling the story of one correspondent's return to Gaza by Sarah Helm is available now from Newsweek Insights.