U.N. to Decide if WikiLeaks Founder Assange is Detained Unlawfully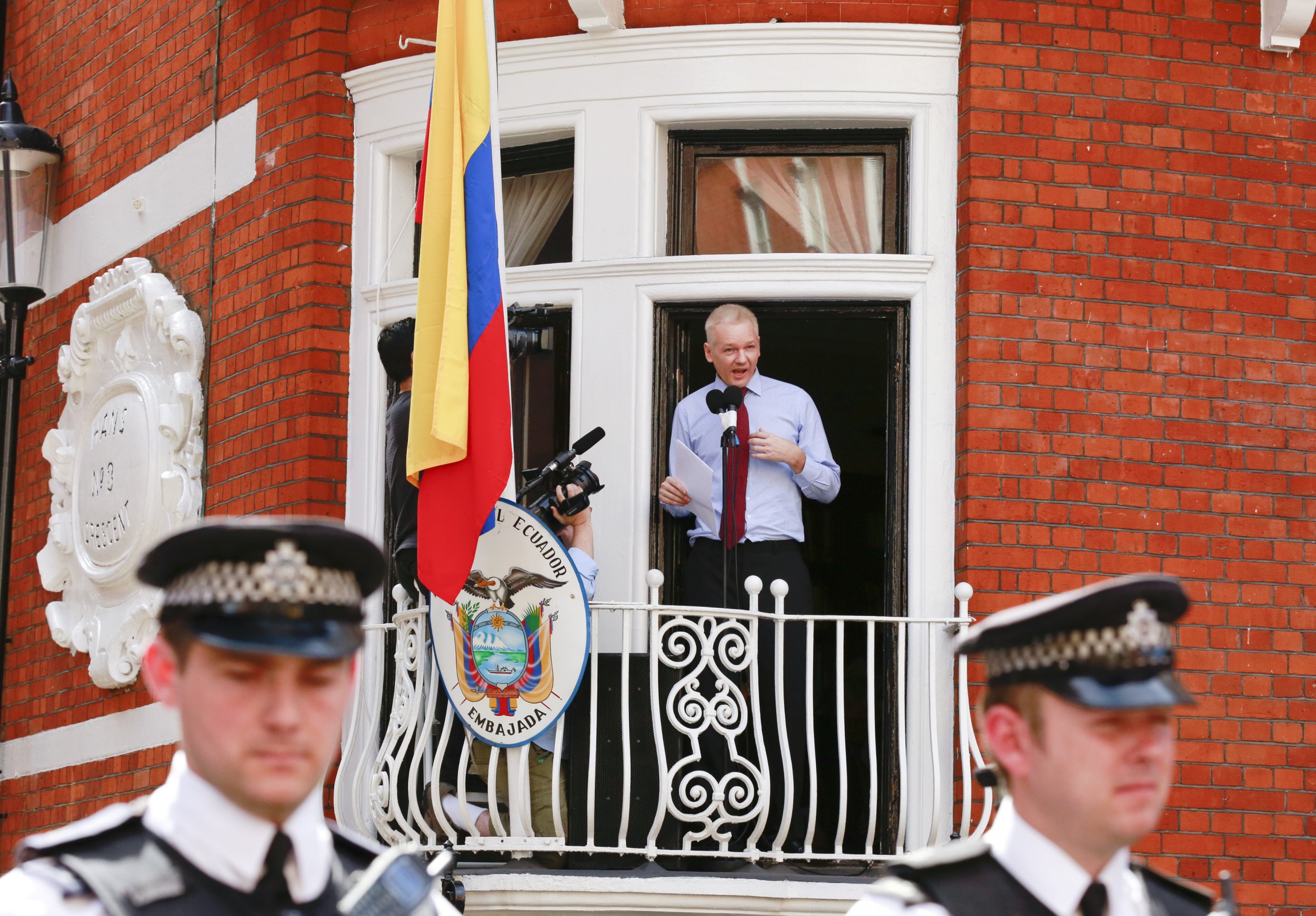 A U.N. decision on whether or not Julian Assange, founder of whistleblowing website WikiLeaks, is being unlawfully detained is due to be announced on Friday, the Sydney Morning Herald reports.
Assange's movements have been limited since 2012 to London's Ecuadorian embassy, where he has sought asylum to avoid extradition to Sweden for questioning on a sexual assault allegation. He maintains that the allegation is a fabrication to lure him to a country from where the U.S. can extradite him for publishing a series of its classified documents.
Following a formal complaint filed in 2014 against the authorities pursuing Assange, the U.N. has appointed a Working Group on Arbitrary Detention. It has set to announce publically whether or not Assange ought to be released on Friday, Assange's lawyer, Melinda Taylor told Australia's Fairfax Media.
While Assange is not officially being detained by any law enforcement agency, he is effectively kept from leaving the premises of the Ecuadorian embassy because of the threat of arrest by London police. Until October 2015, the U.K. had officers on patrol in front of the embassy building 24/7.
Taylor said that the countries involved had already been told the verdict but Assange and the wider public would only find out on Friday. She said it is far from certain that Assange will rush out of the Ecuadorian embassy if the verdict is in his favor, as he still has doubts whether the U.K. and Sweden would grant him freedom of movement and fulfill their obligations to international law.
"Mr. Assange's physical departure from the embassy would be contingent on these issues being addressed in an effective manner," Taylor added.