UN: Human Rights Abuses Rampant in Embattled Eastern Ukraine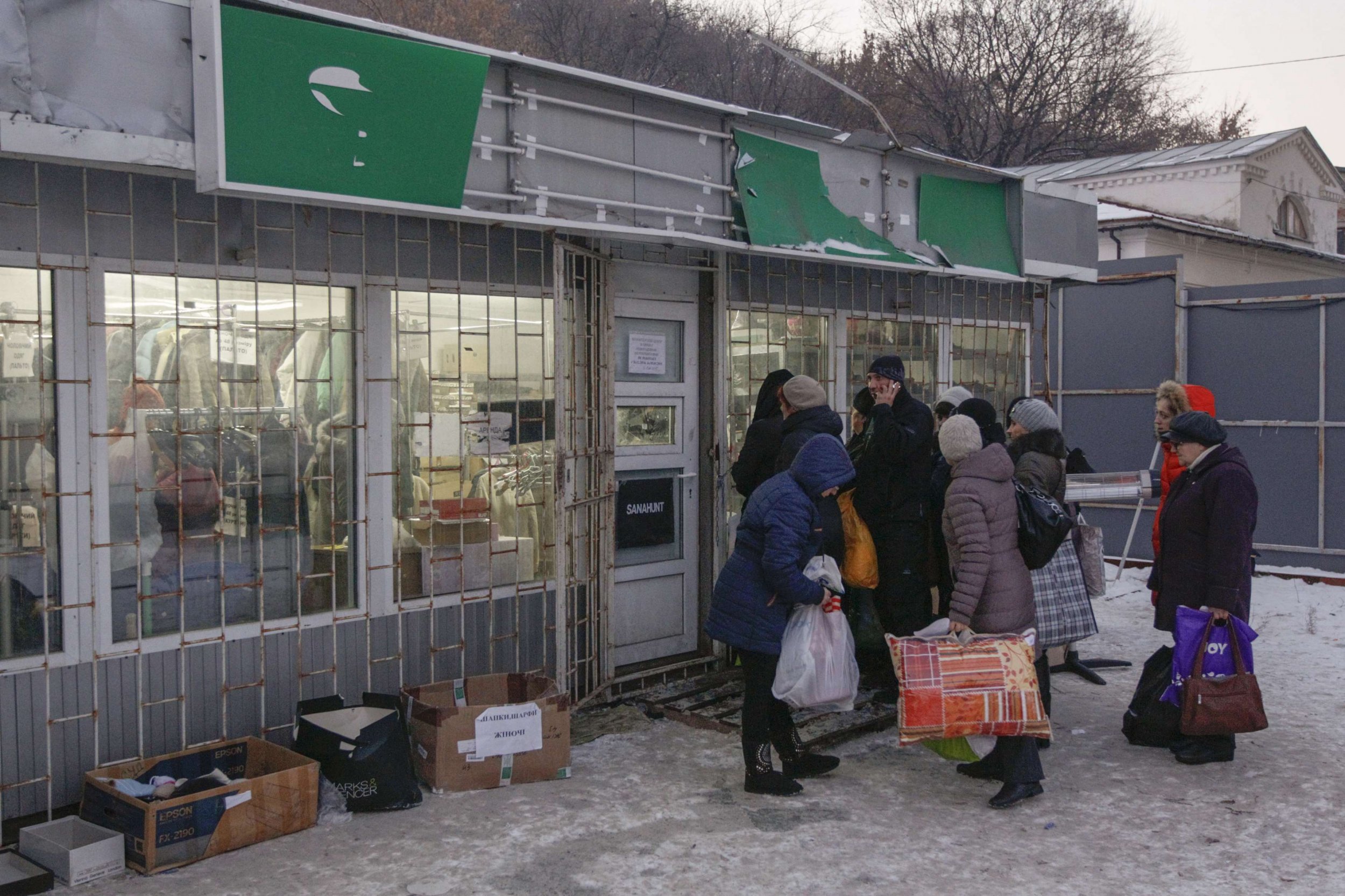 The coming winter is set to make life harder for the more than 5 million people living in eastern Ukraine's conflict areas, many of whom are already struggling to survive, the office of the United Nations high commissioner for human rights wrote in a new report released Monday.
"The conflict is in its ninth month, and the situation is becoming increasingly dire for the population still living in the east," U.N. High Commissioner for Human Rights Zeid Ra'ad al-Hussein said in a statement. Acts of sexual violence, torture, abduction for ransom and forced labor are all being committed in Ukraine by armed groups "supported by increasing numbers of foreign fighters." Some of these acts may constitute war crimes or crimes against humanity, according to the U.N.
A complete breakdown of law and order, major incidents of violence and "sophisticated weaponry" given to pro-Russian rebels by Russia have had "a direct impact on all fundamental human rights, including the security, liberty and well-being" of people residing in the Luhansk and Donetsk regions, the report says. It covers events since November and is the eighth such report published by the United Nations Human Rights Monitoring Mission in Ukraine.
More than 4,707 people have been killed and 10,322 have been injured by fighting between pro-Russian forces and Ukrainian government troops, dating from mid-April to December 12, 2014. Nine people are dying every day, The New York Times reports. At least 1,357 of those deaths have occurred since the September 5 cease-fire, the U.N. says.
More than 1 million people have fled conflict zones, either leaving the country and seeking refuge elsewhere or becoming part of the nearly half a million now internally displaced in Ukraine.
The elderly, children and those in institutional care are among the most vulnerable to harm caused by damage to infrastructure, economic breakdown and severe disruption in medical care. Earlier this month, Reuters published a stark depiction of daily life for those in a psychiatric hospital in eastern Ukraine, which had no heat, electricity or running water and where "meals were being cooked outside on an open fire."
"The situation of citizens under the protection of the State, or dependent on such services, who have been unable or unwilling to move to locations where those services are now provided remains of great concern," the report says.
Armed rebel groups have ignored key parts of the Minsk Protocol, which details the cease-fire agreement, including freeing all hostages and illegally held persons immediately, the report says. Three hundred seventy-eight Ukrainian servicemen, as well as two journalists and an unknown number of civilians, remain in the hands of armed forces.
The report says the Ukrainian government's security agency, the Security Service of Ukraine, is also guilty of carrying out human rights abuses, including "'illegal deprivations of freedom." Both sides are responsible for "indiscriminate attacks," according to Amnesty International.
The first draft of Ukraine's five-year national action plan for improving human rights is scheduled for January 1, 2015. But in Crimea, the peninsula located at the southern tip of Ukraine that was annexed by Russia in March, systematic human rights abuses continue to take place, including violation of property rights and the forcible seizure of property.