U.N. to Investigate Alleged Syrian Chemical Weapons Attacks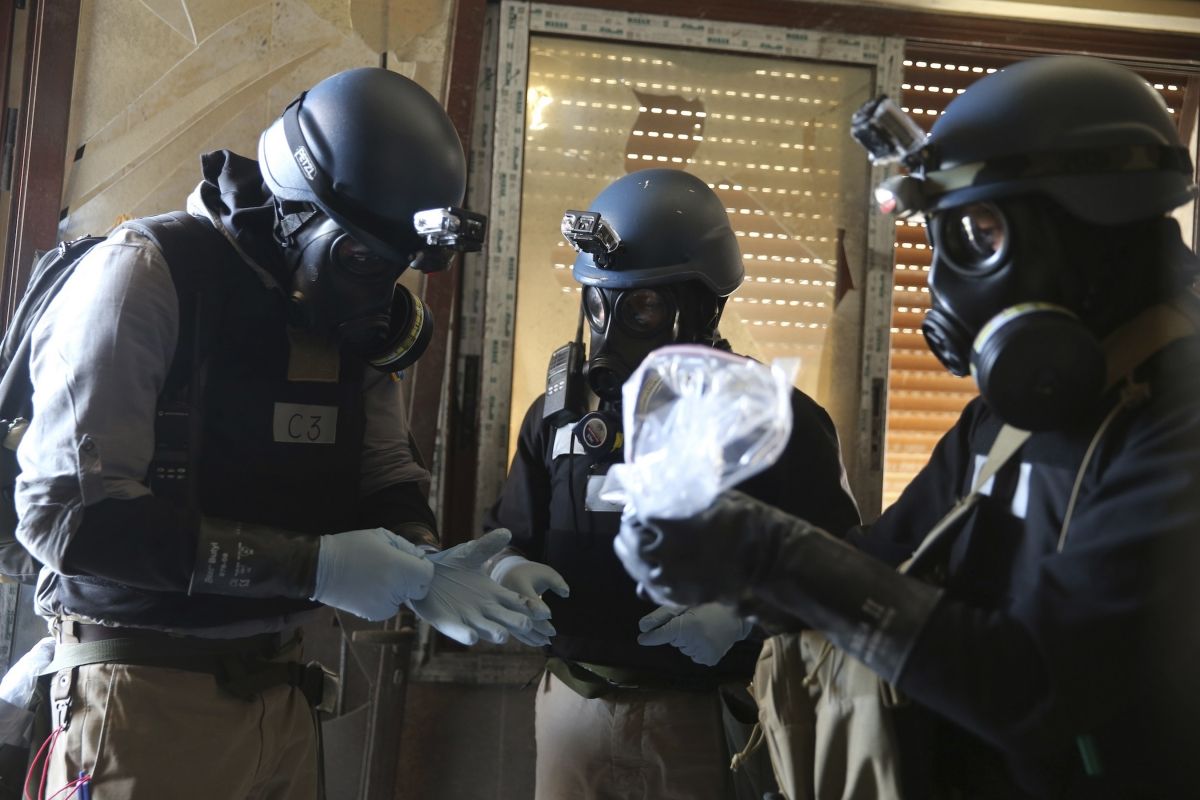 The United Nations will investigate the alleged use of chemical weapons in Syria, with the aim of holding those responsible to account, after Russia lifted its objections this week, AFP reports.
The joint investigation between the U.N. and the Organization for the Prohibition of Chemical Weapons (OPCW) was unanimously voted through the U.N. Security Council in August, but faced delays after Russia expressed concerns about whether the investigation would infringe on Syrian sovereignty and how the mission would be funded. The government of embattled Syrian President Bashar al-Assad is a long-term Russian ally.
U.N. Secretary-General Ban Ki-moon welcomed the establishment of the investigation. A spokesperson for Ban said that "it underlines once again the importance of addressing the use of toxic chemicals as weapons, and the need for the perpetrators to be held accountable," and added that the investigation would be set up as quickly as possible.
On Wednesday, Ban wrote to Russia's ambassador to the UN, Vitaly Churkin, to offer assurances that the U.N. would consult with the government in Damascus over how the investigation would work and demand access with "reasonable grounds," according to AFP.
The U.S., Britain and France have accused the Syrian government of using chemical weapons during its nearly five-year long civil war. There have also been reports of the extremist group, the Islamic State (ISIS), using chemical weapons in attacks against Kurdish forces in the country.
Diplomatic tensions have risen over the last week as the U.S. said it is closely monitoring reports of Russian military involvement in Syria. Bulgaria closed its airspace to Russian cargo planes bound for the war-torn country on Tuesday, saying it would allow the flights only if it could inspect the cargo. In response, Russia hit out at the U.S., accusing it of "international boorishness" for requesting that countries block Russian cargo flights.
On Wednesday, the Russian foreign ministry confirmed both that it was sending arms to the Syrian government and that it had military advisers on the ground.