UN Launches $275 Million Humanitarian Appeal for Yemen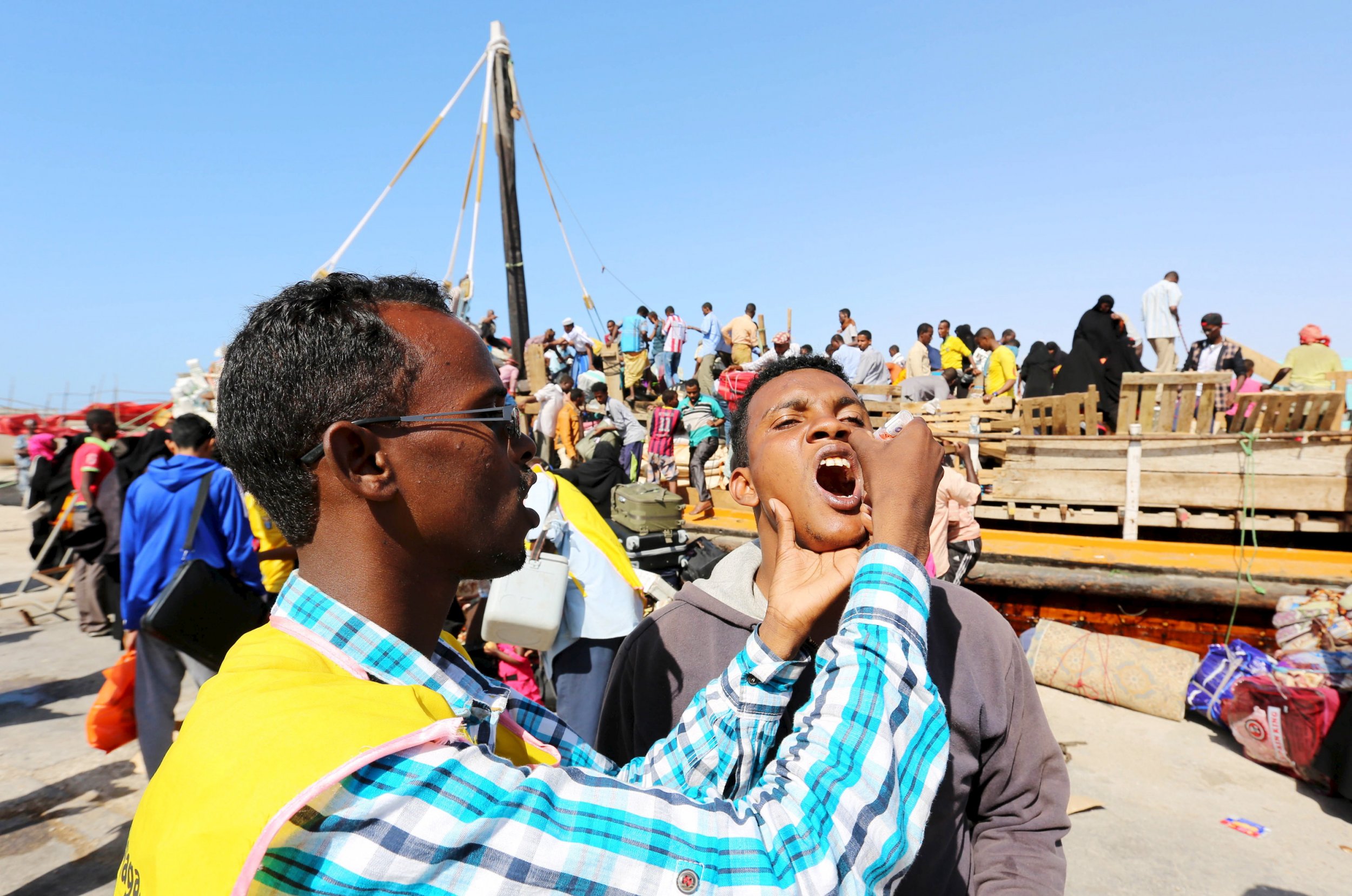 The United Nations launched an appeal on Friday for almost $275 million to aid 7.5 million people in Yemen over the next three months, as fighting intensifies in the south and air strikes pound 18 of Yemen's 22 provinces.
About 150,000 people have been displaced, 50 percent more than the previous U.N. estimate, the U.N. humanitarian agency OCHA said, citing local sources. The agency said health facilities had reported 767 deaths from March 19 to April 13, almost certainly an underestimate.
"Thousands of families have now fled their homes as a result of the fighting and air strikes," the U.N. humanitarian coordinator for Yemen, Johannes Van Der Klaauw, said in a statement. "Ordinary families are struggling to access health care, water, food and fuel – basic requirements for their survival."
The fighting had destroyed, damaged or disrupted at least five hospitals, 15 schools, Yemen's three main airports, two bridges, two factories and four mosques, as well as markets, power stations and water and sanitation facilities, OCHA said.
"Public water services covering 1 million people are at serious risk of collapse," the U.N. appeal document said. "Hospitals are overwhelmed with casualties, including people who have been direct victims of violence and those suffering severe burns from explosions."
Even before the current conflict, Yemen was in a large-scale humanitarian crisis, with 15.9 million people -- 61 percent of the population -- estimated to require some kind of humanitarian aid.
The U.N. calculates it needs $273.7 million to provide what Yemen needs. The largest part -- $144.5 million -- aims to ensure food security for 2.6 million people.Yemen already had 10.5 million people classed as "food insecure" in December 2014. That number has now risen to 12 million and is expected to rise further as the fighting continues.
An estimated 100,000 tonnes of food are needed each month, but current World Food Programme stocks are limited to 37,000 tonnes, the appeal document said.
"Humanitarian food stocks in-country are insufficient to meet growing needs and the dramatic decline in commercial imports is threatening the wider food supply," it said. "Farmers are missing an entire cropping cycle, which will further reduce food availability."