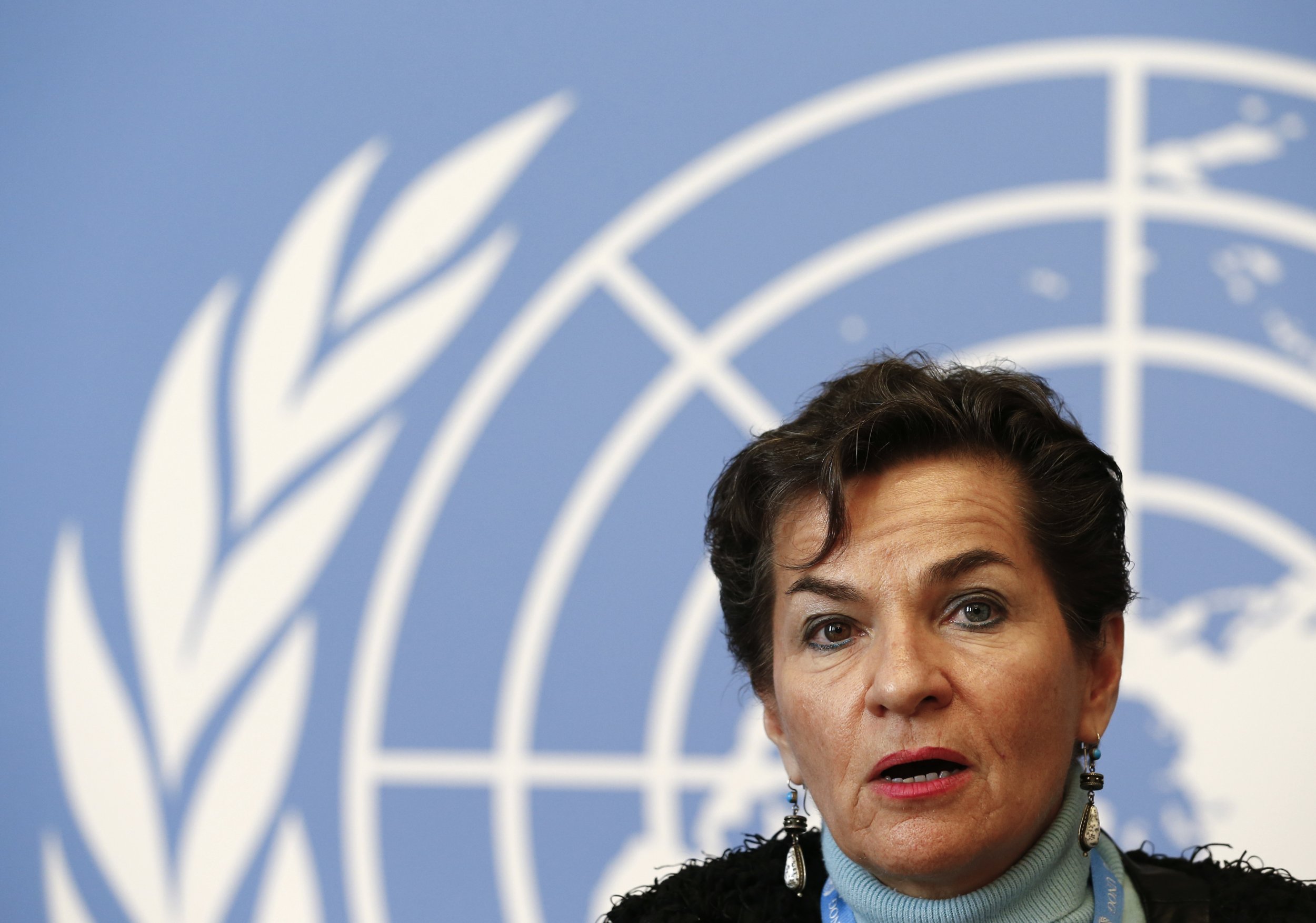 Offsetting your carbon footprint just became a lot like online shopping.
The United Nations climate body announced on Tuesday the launch of an online platform where anyone—individuals, families, businesses—can buy carbon credits tied to specific projects to "cancel out" their personal emissions.
While previously the practice of buying carbon offset credits was largely the project of major corporations, the United Nations Framework Convention on Climate Change (UNFCCC) hopes its new site will encourage individuals to join too. The platform, announced at a meeting led by Christiana Figueres, executive secretary of the UNFCCC, offers a carbon calculator where users can measure their emissions for a year.
Then, users can choose a "clean development project," like a hydroelectric plant in Karala, India, from a menu. Each project comes with a price tag of how many dollars it requires to offset the equivalent of one ton of your carbon. In the case of the plant in Karala, the price right now is $2.50 a ton. For the average American, whose carbon footprint is around 20 tons per year, a whole year of emissions could be canceled out of the global system for a modest $50.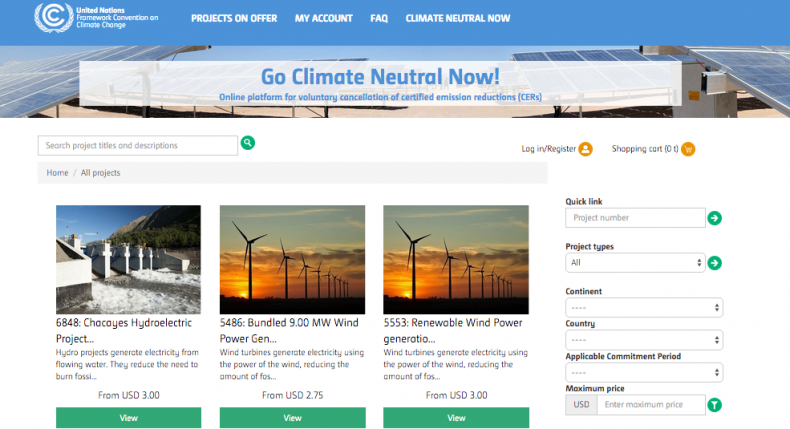 The website is evidently still in progress; while the U.N. says there are at least 8,000 projects that can offer certified emission reduction (CER) credits, only seven appear on the site now.
The practice of buying carbon credits to "cancel out" one's own emissions has been criticized by writer Naomi Klein, author of This Changes Everything, who sees it as providing an excuse for companies to maintain business-as-usual emissions. But the U.N. insists that the credit system will immediately speed up the reduction of carbon emissions overall, while companies work under growing pressure from governments to draw down their own emissions.
"I drive a hybrid car, I ride a public tram. But the second I get on that tram, I am already responsible for a portion of those emissions. Our emissions are not entirely under our control," Figueres said. The carbon credits system offers a chance to offset the parts of our emissions we can't, at the moment, eradicate. "There is no excuse for anyone but to be climate neutral now," she said. Figueres said she'd just used the system herself.
"I have done that personally. I have offset my lifetime carbon emissions for myself and my family. You over-estimate your emissions, and then you offset them," she said. "The look on the face of my daughters when I said we were climate neutral.... It's possible, it's exciting, and it's something we all need to work toward."
The UNFCCC also hopes the platform will infuse much-needed cash into clean energy projects in developing nations. The International Carbon Reduction and Offsetting Alliance (ICROA) recently partnered with Imperial College London to study the economic effects of carbon credits, and found that for each ton of carbon offset, $644 worth of tangential benefits, like "poverty alleviation, infrastructure development and nature conservation," came with it.