At the U.N. General Assembly, Obama Zaps Russia's Sneak Invasion of Ukraine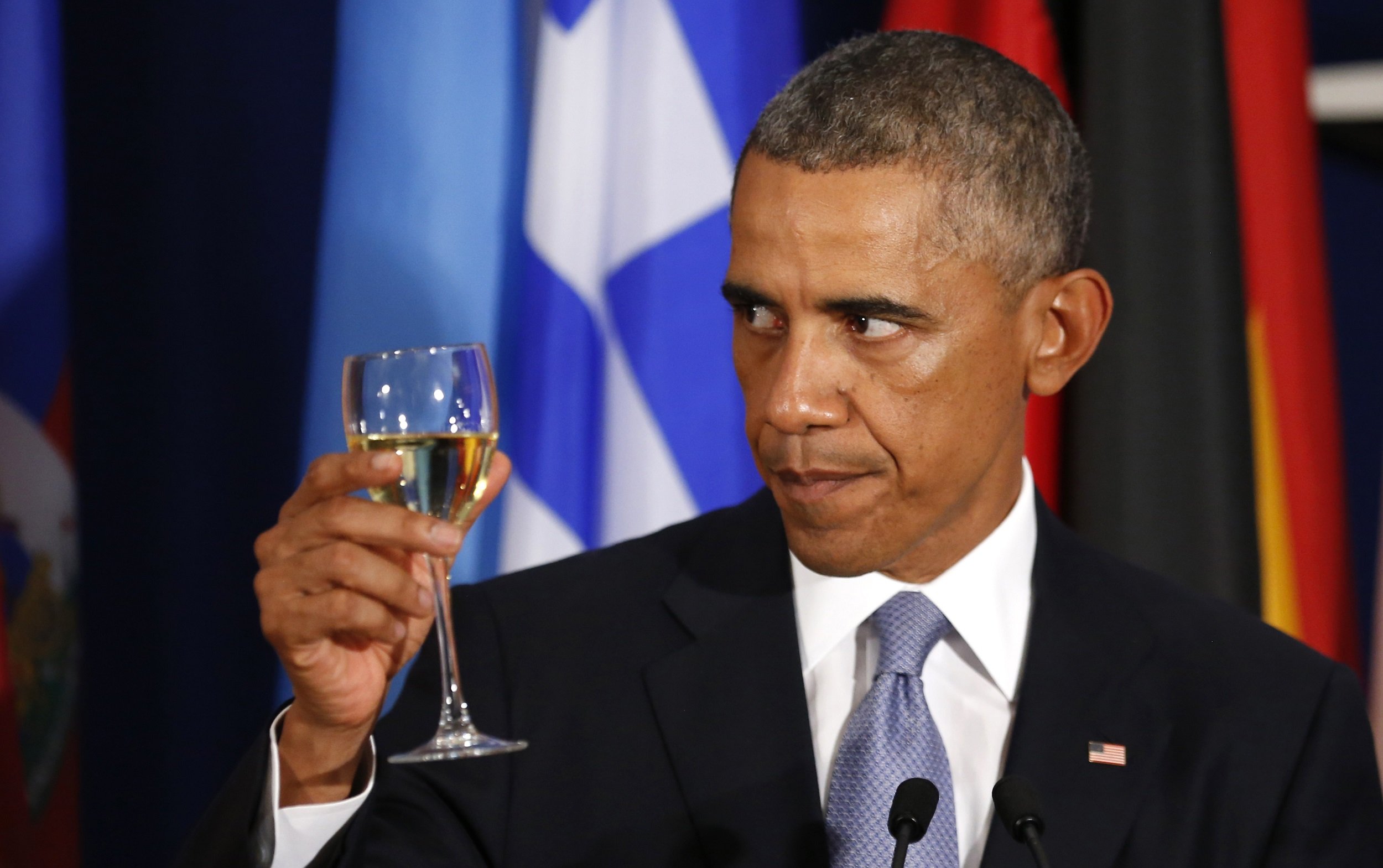 Even after President Barack Obama launched an extraordinary verbal attack on Russia at the U.N. General Assembly on Wednesday, Moscow voted for a U.S.-proposed Security Council resolution to fight terrorism that was adopted this afternoon.
At the opening of the General Assembly annual debate, where heads of state and foreign ministers come to Manhattan's Turtle Bay to showcase their national policies, Obama launched perhaps the most blatant attacks on Russia by an American president since the end of the Cold War.
While his speech was largely dedicated to the fight against Muslim extremists, Obama's reference to Russia's Ukraine policies stood out. In his call for the world to unite against groups like the Islamic State (commonly known as ISIS) in an afternoon session at the Security Council, he promised that a resolution allowing each state to fight terrorist extremists will be adopted.
In recent years, Russia has often used its right, as one of the council's five permanent members, to veto a series of U.S.-backed resolutions, including those involving Syria. Yet immediately after Obama's speech, Russian officials confirmed they would support the current U.S.-proposed resolution.
Obama ignored a custom that the U.N. prefers: the careful use of diplomatic language. "Russia's actions in Ukraine challenge [the] postwar order," he said. That was not what the Russians wanted to hear from the president. Moscow's U.N. ambassador, Vitaly Churkin, sank deep in his chair, and its foreign minister, Sergey Lavrov, looked on stony-faced.
"Russia poured arms into Eastern Ukraine, fueling violent separatists and a conflict that has killed thousands," Obama said. "When Ukraine started to reassert control over its territory, Russia gave up the pretense of merely supporting the separatists and moved troops across the border."
The president was not finished. "This is a vision of the world in which might makes right, a world in which one nation's borders can be redrawn by another," even while "America stands for something different. We believe that right makes might—that bigger nations should not be able to bully smaller ones. That people should be able to choose their own future."
Obama vowed to defend the people of Ukraine, reinforce the NATO alliance and impose additional economic sanctions on Russia. He called on "others to join us in the right side of history," and said that "while small gains can be won at the barrel of a gun, they will ultimately be turned back if enough voices support the freedom of nations and peoples to make their own decisions."
Russia's aggression in Ukraine has forced Obama to veer away from early attempts to "reset" relations with Moscow. It has also allowed his critics to remind him of a line in his 2012 presidential debate with the Republican presidential candidate, Mitt Romney, who warned of dangers posed by the aggressive policies of Russian President Vladimir Putin. "The 1980s are now calling to ask for their foreign policy back because the Cold War's been over for 20 years," Obama said at the time.
Russia's Lavrov, known for his acerbic tongue, is expected to address the Assembly on Saturday. But while he undoubtedly will make Moscow's legal case for its Ukraine policies, Russian diplomats said that Obama's assault will not stop them from voting for America's Security Council proposal.
Why? The resolution allows countries wide leeway in fighting armed groups that respect no international borders. And while, as in Ukraine, Russia is fighting to maintain its influence in central Europe, it also has fought against homegrown Islamist terrorists and separatists in its mostly Muslim province of Chechnya.
The new anti-terrorist U.N. resolution allows Russia to do much as it wants in its own wars against Islamists. That is why Russia is not opposed to Obama's recent air assaults targeting ISIS, Jabhat al-Nusra and other Islamist factions in Syria. After all, these attacks weaken groups that, while plotting against the West, are also fighting Russia's main ally in the Middle East, President Bashar Assad of Syria.
Follow Benny Avni on Twitter: @bennyavni