U.N. Opens Investigation Into Peacekeeper Abuse in Central African Republic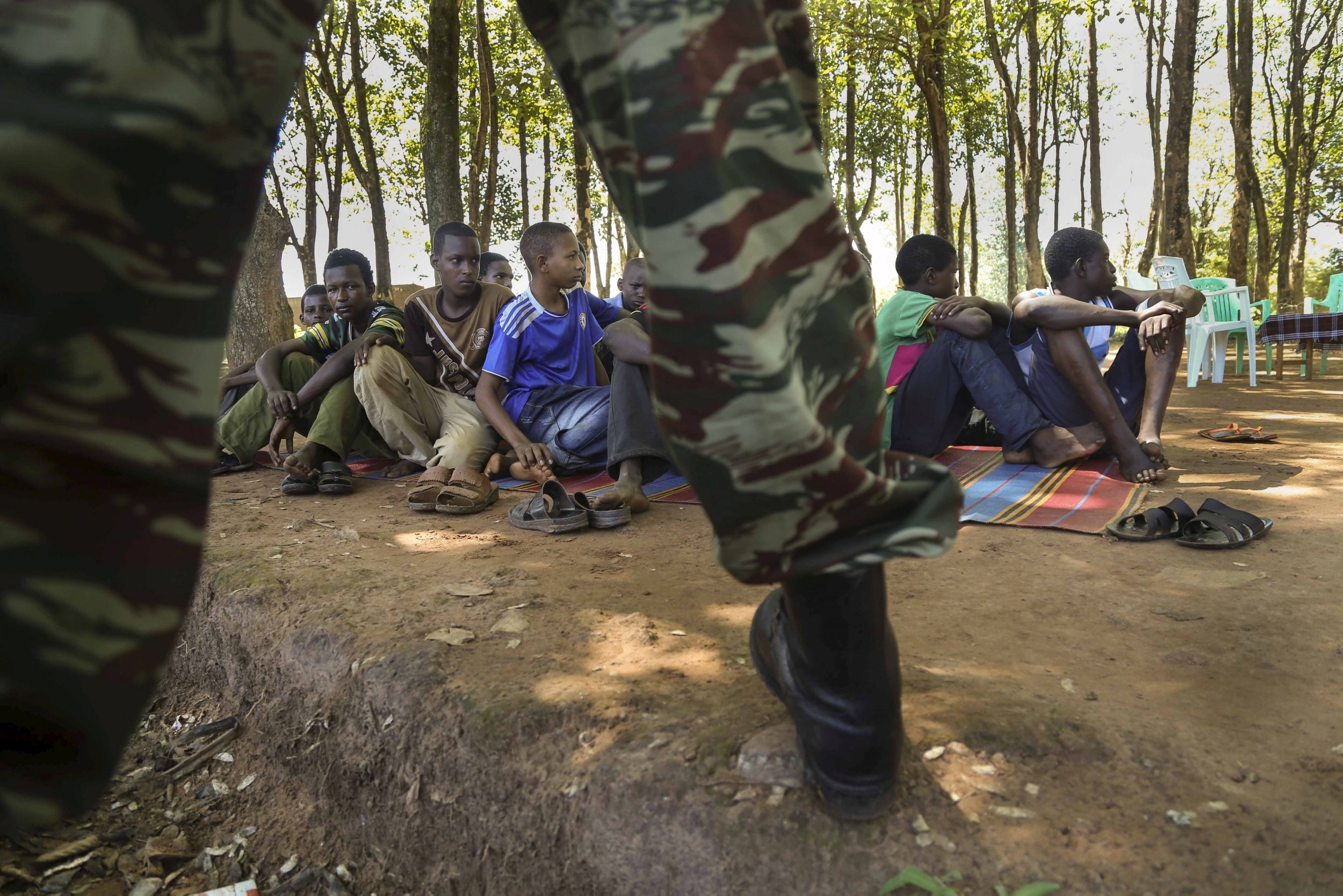 The United Nations has launched an official investigation into its peacekeeping mission in the Central African Republic over claims that a U.N. peacekeeper sexually abused a young girl.
The investigation comes weeks after it emerged that international peacekeepers from France, Chad and Equatorial Guinea, who were not affiliated with the U.N., were being investigated for alleged sexual abuse in the Central African Republic. The U.N. swiftly came under fire for not responding quickly or strongly enough to the claims against those peacekeepers. The U.N. was the subject of Code Blue, a campaign launched by the nongovernmental organization AIDS-Free World that demanded stronger action against U.N. peacekeepers, including the removal of immunity and independent reviews of abuse claims.
In a statement emailed to Newsweek, the U.N. peacekeeping mission in the Central African Republic (MINUSCA) said it received information on June 2 that a soldier deployed in the east of the country was accused of sexual abuse and exploitation of a female minor. Babacar Gaye, head of MINUSCA, immediately launched an investigation upon receiving the information. MINUSCA said it "strongly condemns any acts of exploitation and sexual abuse."
Immediate steps were taken to protect the victim and provide proper care, MINUSCA said. The U.N. has not released any other information about the victim, but a U.N. spokesman said the allegation was made at a partner-run health facility. The U.N. says it has a policy of zero tolerance regarding sexual abuse, but in an interview with Newsweek last month, Tony Banbury, the U.N.'s assistant secretary-general for field support, said there will probably continue to be some cases because "this is an imperfect world."
On Wednesday, U.N. Secretary-General Ban Ki-moon announced the creation of an external, independent review to examine the U.N. system's handling of allegations of sexual abuse by international non-U.N. peacekeepers. Ban added that he is "deeply disturbed" by allegations of sexual abuse by soldiers, in addition to the allegations of how the claims were handled by the U.N.
"The review will examine the treatment of the specific report of abuse in the Central African Republic as well as a broad range of systemic issues related to how the U.N. responds to serious information of this kind," he said.
It is not yet clear who will lead the review, and no other information about the review has been made clear, although the U.N. said it will announce this information "in the next few days."
In a statement on Wednesday, AIDS-Free World said it "welcomed" the announcement and outlined three challenges it says Ban now faces, including making sure the inquiry is "truly external and independent."