U.N. Overwhelmingly Votes Against U.S. Embargo of Cuba for 24th Year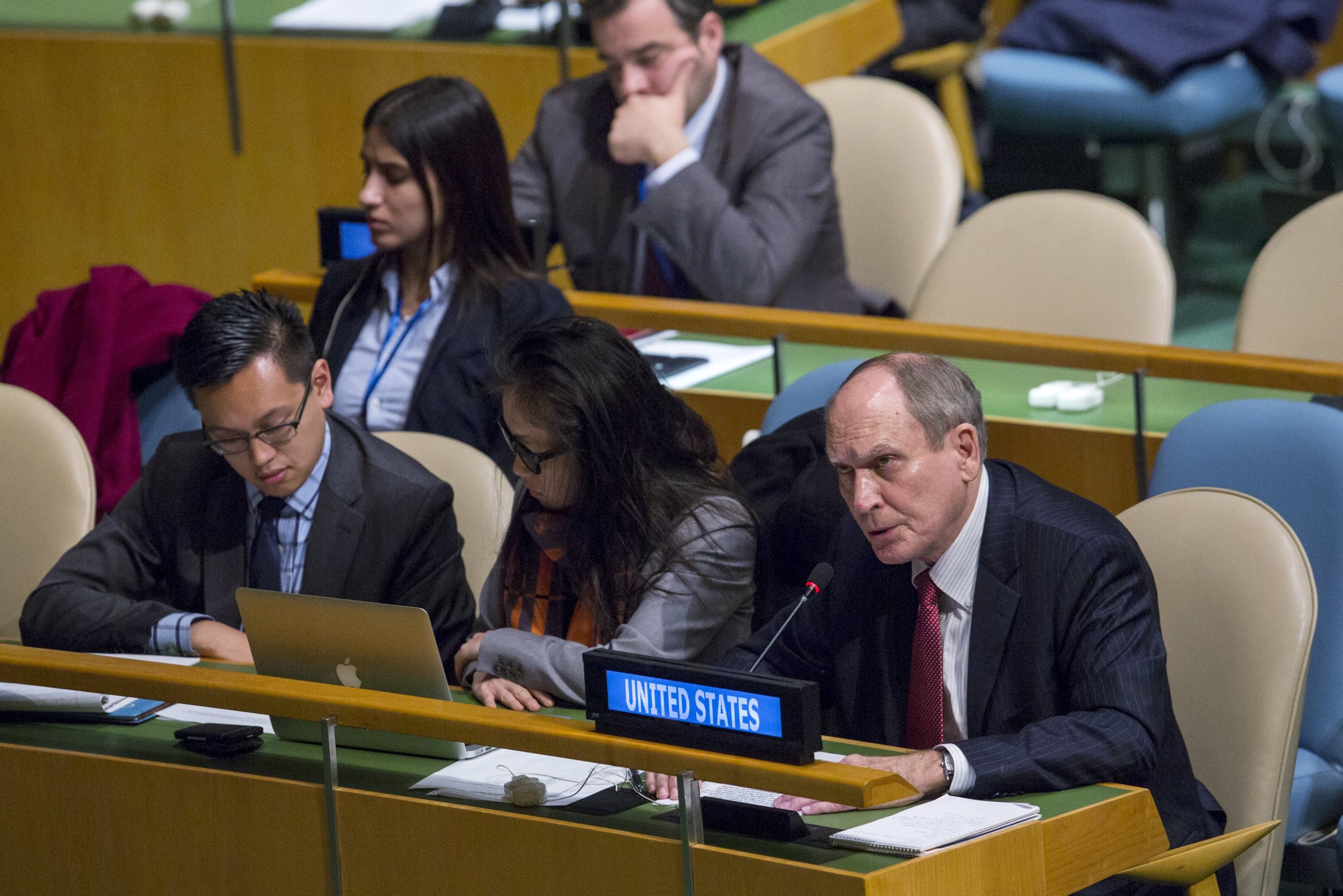 U.N. member states voted nearly unanimously on Tuesday to condemn the ongoing U.S. embargo of Cuba, marking the first vote since diplomatic relations between the two countries were restored earlier this year.
Only two countries, the U.S. and Israel, out of the U.N.'s 193 member states voted against the resolution, which condemns the embargo against Cuba that has been in place since 1962. Every year since 1992, the General Assembly has voted on the resolution, although this year's vote was the strongest ever in favor of Cuba.
This year, the U.S. considered making the "unprecedented" move to abstain, but ultimately decided to vote, the Associated Press reports.
President Barack Obama has called on Congress to lift trade restrictions against Cuba. Ahead of Tuesday's vote, Ronald Godard, U.S. senior adviser for Western Hemisphere affairs, said Cuban leaders would be "mistaken" if they thought the vote would further efforts to improve relations between the two countries. He added that normalization of relations will take "years of persistence and dedication on both sides."
"The text falls short of reflecting the significant steps that have been taken and the spirit of engagement President Obama has championed," Godard said before the vote.
The U.S. and Cuban embassies were reopened in July, several months after Obama and Cuban President Raúl Castro announced in December 2014 that both countries were restoring diplomatic ties.
Cuban Foreign Minister Bruno Rodriguez said he was "disappointed" in the U.S. vote against the resolution.
"The lifting of the blockade will be the essential element to give some meaning to the progress achieved over the past few months in the relations between both countries and shall set the pace towards normalization," Rodriguez told the General Assembly.