U.N. Ready To Resume Aid Convoys to Syria After Airstrikes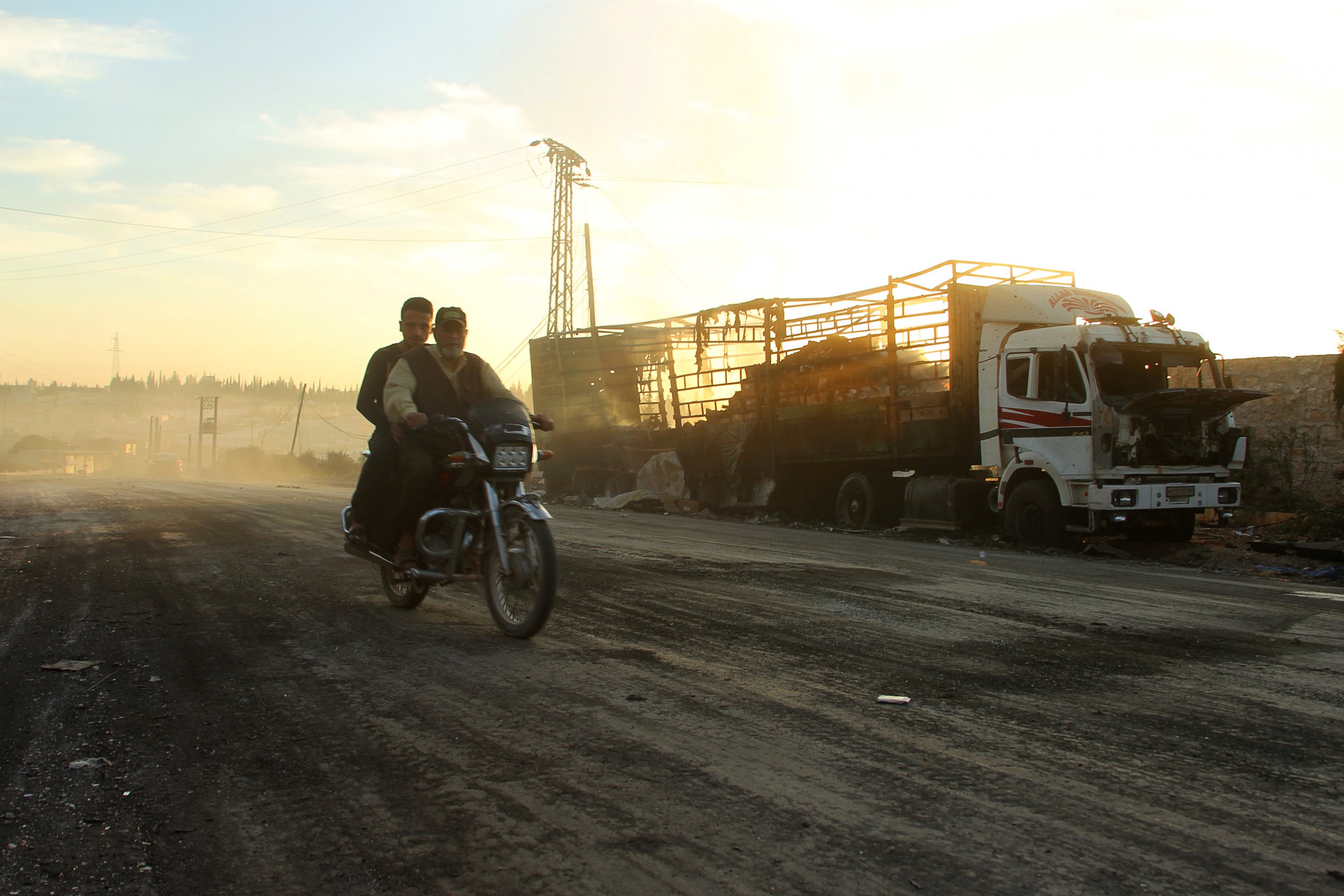 The United Nations is ready to restart vital aid convoys to Syria days after airstrikes targeted a humanitarian convoy near the northern city of Aleppo, killing 20 people, according to a U.N. envoy.
Following the strike, the global body temporarily suspended all its aid convoys to Syria for security reasons, fearing that further attacks could occur after the end of a fragile seven-day nationwide ceasefire.
But U.N. envoy to Syria Staffan di Mistura said that convoys were ready to approach some areas of Syria but only "carefully and cautiously" after the attack, the BBC reported.
The U.S. blamed Russia for the strikes but Moscow denied any involvement, initially blaming fire on the ground and then noting that a U.S. drone was in the area at the time, without directly blaming Washington.
The resumption was also announced by the U.N. Office for the Coordination of Humanitarian Affairs (OCHA), the global body's aid agency, which said in a statement Wednesday: "The preparation for these convoys has now resumed and we are ready to deliver aid to besieged and hard-to-reach areas as soon as possible."
It added: "The United Nations continues to call for safe, unconditional, unimpeded and sustained access to all Syrians in need, wherever they are."
But aid will not be delivered to Aleppo, the city at the heart of the conflict, split into rebel-held and regime-held areas. The Syrian regime and Russian air forces have bombarded the city's civilians in rebel-held areas.
The announcement of renewed aid deliveries comes as world leaders meet in New York for the United Nations General Assembly, where the U.S. has called for the grounding of all aircraft in the country in a bid to stop deadly airstrikes. Secretary of State John Kerry said Wednesday that the future of the country was "hanging by a thread."
The Syrian conflict, now in its sixth year, has claimed more than 300,000 lives and displaced millions of Syrians, both internally and externally. It has drawn in international actors from across the world, with Western powers conducting strikes against the Islamic State militant group (ISIS), Turkey and Saudi Arabia-backed opposition rebels and Russia alongside Iran propping up the Assad regime.