Myanmar Army Crackdown May Have Killed Over 1,000 Rohingya Muslims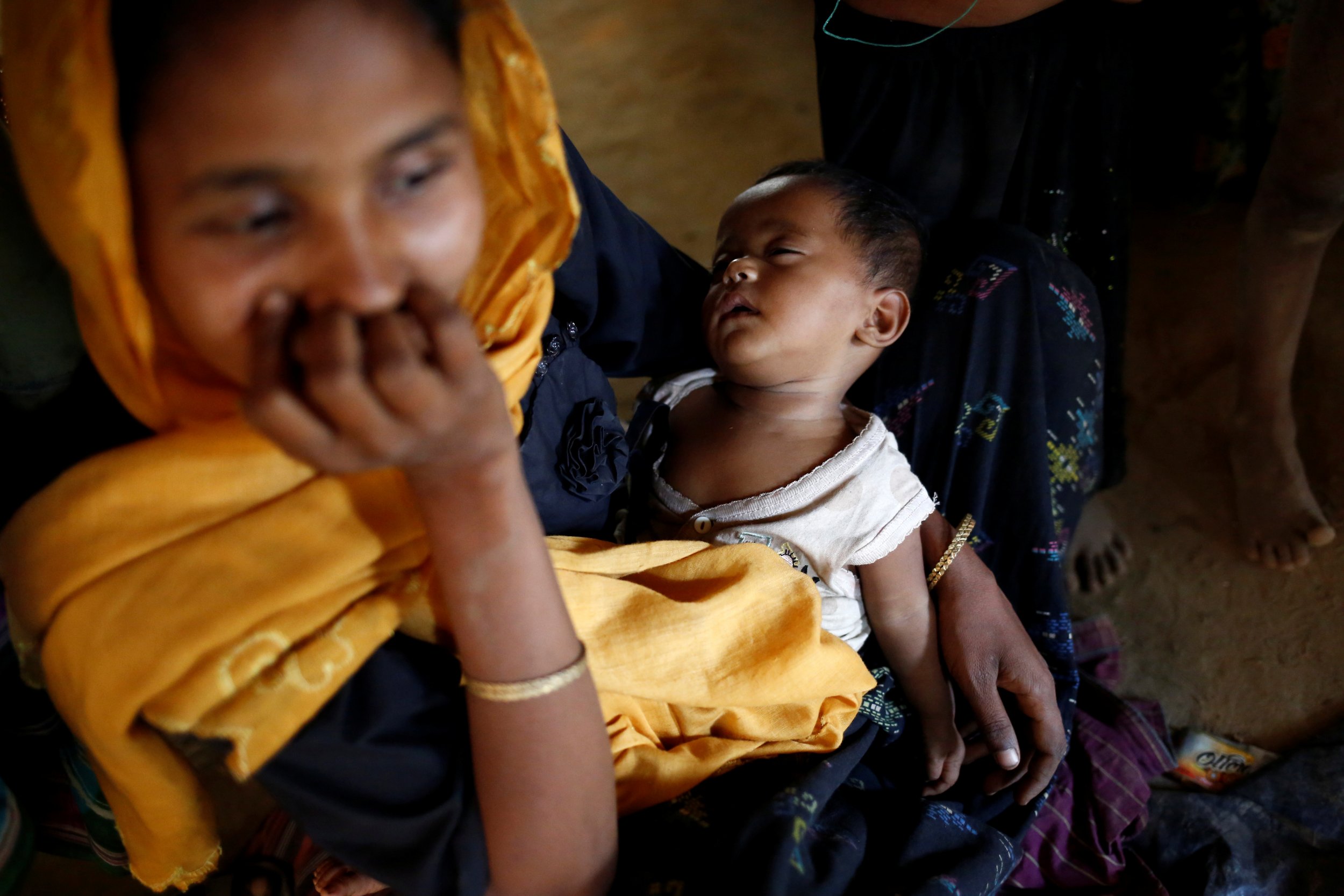 More than 1,000 Rohingya Muslims may have been killed by the Myanmar army, according to a U.N. report seen by Reuters. The unpublished report, compiled by two senior U.N. officials working with Muslim refugees, said that previous estimates on how many have been killed in an army crackdown in Myanmar's Rakhine state were too low.
The officials spoke to Reuters on the condition of anonymity and are from separate agencies; both concluded that, on the basis of reports and testimonies collected over the last few months from those who have fled to Bangladesh, the number of Rohingya killed by the army was likely to be in figures of thousands, not hundreds, as previously believed.
The officials said they had reports of 182 killings in one interviewee's village, along with 186 reports of disappearances.
The spokesperson for the Myanmar government Zaw Htay claimed that the military said fewer 100 people were killed during what they described as a counterinsurgency operation. He described those who were killed as "Rohingya militants who attacked police border posts in October," according to Reuters.
The U.N. released a report last Friday on the situation of the Rohingya in Maungdaw, an area in Rakhine sealed off by the army . The report published Office of the High Commissioner for Human Rights (OHCHR) described the crimes against the Rohingya as "revolting." Based on interviews, it reported murders, gang rapes and accounts of babies being crushed by soldiers and suggested these incidents probably amounted to crimes against humanity.
More than 70,000 Rohingya are believed to have fled Myanmar into Bangladesh since October, when the army began clearance operations in Rakhine state, claimed to be searching for the attackers who killed police in October. Aung Suu Kyi's government has said it would investigate the situation of the Rohingya according to the U.N. high commissioner for human rights, Zeid Raad al-Hussein.
According to Radio Free Asia, the Myanmar government created a special committee to deal with news about the Rohingya crisis in November 2016.
In Pope Francis' weekly address on Wednesday, he criticized the Myanmar government, demanding that the Rohingya Muslims have the right to "live their faith."