UN Says 'Heightened Threats' Are Emerging From ISIS, Affiliated Groups Around the World
A new report from the United Nations warns that "heightened threats" are emerging from ISIS and other terror groups, most prominently in Africa. The memo comes as the U.S. is set to complete a withdrawal of troops stationed in Afghanistan, where ISIS and al Qaeda are rooted, by Aug. 31.
The report, compiled by the U.N. monitoring team that tracks global jihadi threats, said that terror groups tend to prosper when other forces aren't putting pressure on them. With U.S. pressure soon to be absent from Afghanistan, any mitigation of their threat could experience "further deterioration," the report said.
The U.N. said that parts of West and East Africa as especially susceptible to the growing presence of terror groups, "where affiliates of both groups can boast gains in supporters and territory under threat, as well as growing capabilities in fundraising and weapons, for example, in the use of drones."
One of these high-risk areas is Somalia, where special forces are "struggling to contain" Al-Shabaab, an offshoot of al Qaeda, in light of the U.S. troops' exit and a decrease in pressure from the African Union Mission.
Affiliates of al Qaeda are increasingly present in Mali as France starts to pull back on its own anti-terrorism campaign in the country. The report said the terrorists are "increasingly claiming populated areas" of Mali.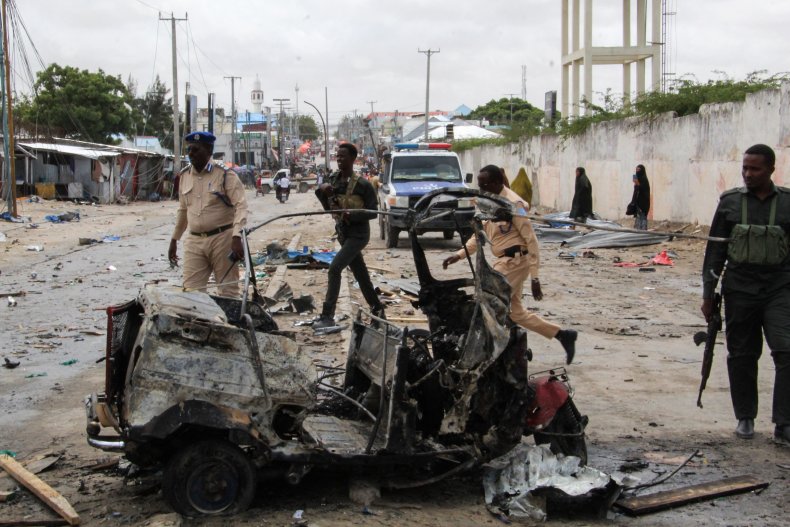 Mozambique is also contending with the "major threat" of a group affiliated with ISIS without "significant counter-terrorist measures."
These terror campaigns have taken a significant toll on civilians in affected areas. For example, the report cited several attacks by the Islamic State in the Greater Sahara that took place in early 2021 across Burkina Faso, Mali and Niger.
Several hundred people were killed in the attacks, which ISGS justified in a "lengthy propaganda posting" for the victims' support of local authorities.
Another main issue the group tried to pinpoint in the report was the possibility that terror groups could move forward with some previously planned attacks as COVID-19 lockdowns are withdrawn or eased, Edmund Fitton-Brown, coordinator of the U.N. monitoring team, told CNN.
Areas of the world that didn't see a growing threat from terror groups still contended with "broad continuity in terms of the nature and source of the threats" from associations like ISIS, the report said.
In Europe and other "non-conflict zones," where the "movement and gathering of people" slowed because of closures caused by the COVID-19 pandemic, the threat of "online radicalization" has risen, according to the report.
While the terror threat is rising most in Africa, ISIS still remains entrenched in various Middle Eastern countries after the group "reasserted itself somewhat in Iraq" and "groups aligned with [al Qaeda] continue to dominate the Idlib area" of Syria, the report said.