U.N. Secretary General Declares World on 'Red Alert' Over Nuclear Weapons, Climate Change, Nationalism, and Human Rights Violations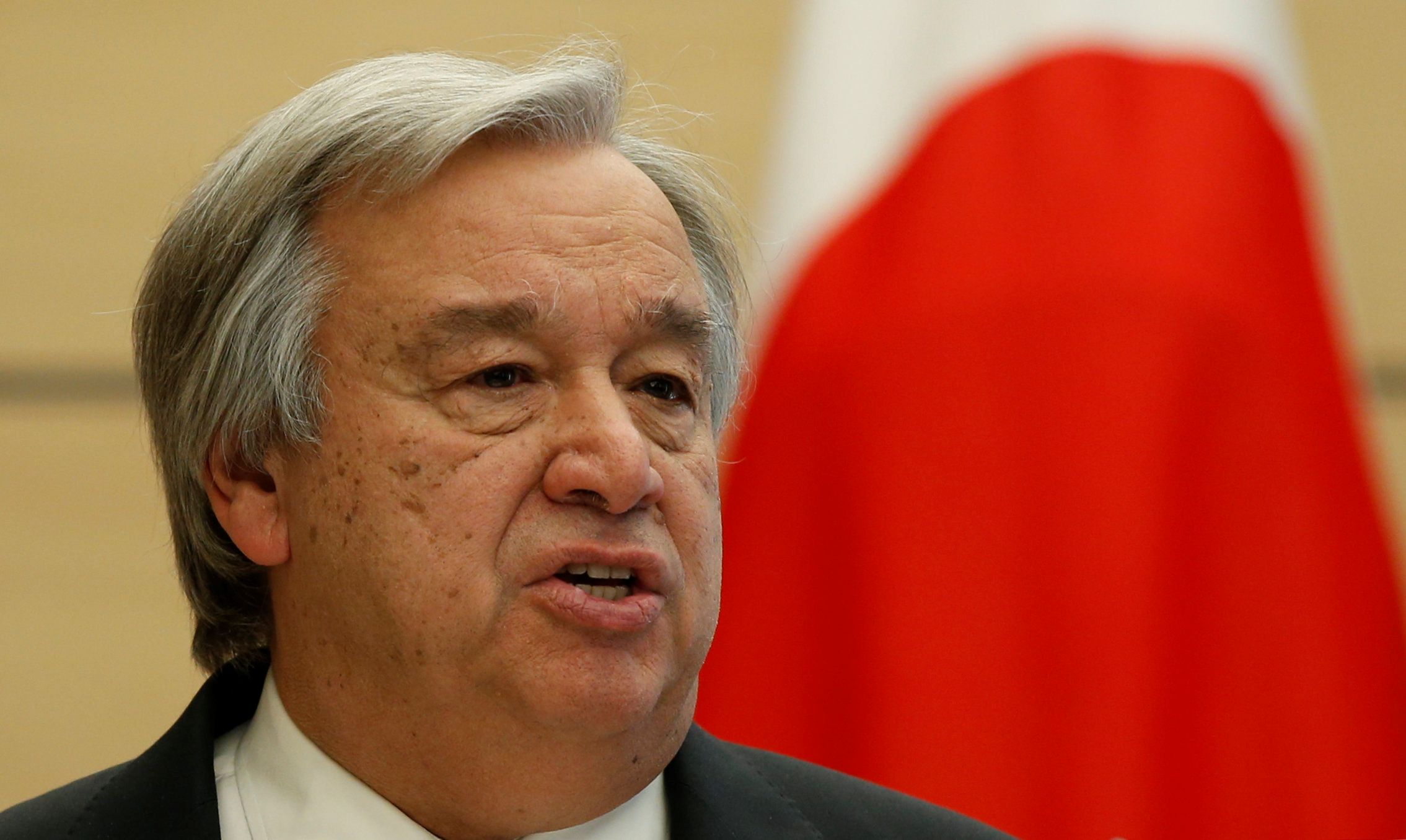 In his end-of-the-year address, United Nations Secretary-General António Guterres warned that the world is on "red alert" over a litany of issues, including nuclear proliferation and climate change, and that world leaders should prioritize unity and cooperation in 2018.
The statement, transcribed by Newsweek from a video posted on Guterres' official Twitter account, reads as follows:
When I took office a year ago, I appealed for 2017 to be a year for peace. Unfortunately, in fundamental ways, the world has gone in reverse. On New Year's Day in 2018, I'm not issuing an appeal, I'm issuing an alert—a red alert for our world. Conflicts have deepened and new dangers have emerged. Global anxieties over nuclear weapons are the highest since the Cold War, and climate change is moving faster than we are. Inequalities are growing, and we see horrific violations of human rights. Nationalism and xenophobia are on the rise. And as we begin 2018, I call for unity. I truly believe we can make our world more safe and secure. We can settle conflicts, overcome hatred and defend shared values but we can only do that together. I urge leaders everywhere to make this New Year's resolution: Narrow the gaps. Bridge the divides. Rebuild trust by bringing people together around common goals. Unity is the path. Our future depends on it. ​​​
Guterres' comments come a week after the United States slashed the upcoming two-year budget for the U.N. by $285 million. The budget cuts capped a tumultuous year between the U.S. and the international body. Since coming into office in January, President Donald Trump has removed the U.S. from many U.N.-led international agreements and summits, including the Paris climate accords. Most recently, tensions between the two flared once again as the U.N. General Assembly overwhelmingly voted to denounce Trump's decision to recognize Jerusalem as the capital of Israel.
Despite not mentioning countries by name, Guterres' comments on the "anxiety" over nuclear weapons most likely refers to tensions between the U.S. and North Korea. Many experts warn that war between the two countries might lead to a nuclear shootout that would endanger the entire planet.
Concerns over the effects of climate change were also prevalent throughout 2017. In the U.S., climate change has been linked to rising sea levels, endangering coastal cities, wildfires scorching much of California, and the outsized destructiveness of this year's hurricane season.
A rise in inequality has also been observed in the U.S. Earlier this year, Philip Alston, the Special Rapporteur to the United Nations Human Rights Council, conducted a two-week investigation of poverty in America. Alston concluded that the "American Dream is rapidly becoming the American Illusion" as the country now has the "lowest rate of social mobility of any of the rich countries."
Experts have also noted that Trump's first year in office has ushered in a new era of American nationalism, with the President himself leading the charge.