U.N. Security Council Strongly Condemns Attack on Saudi Embassy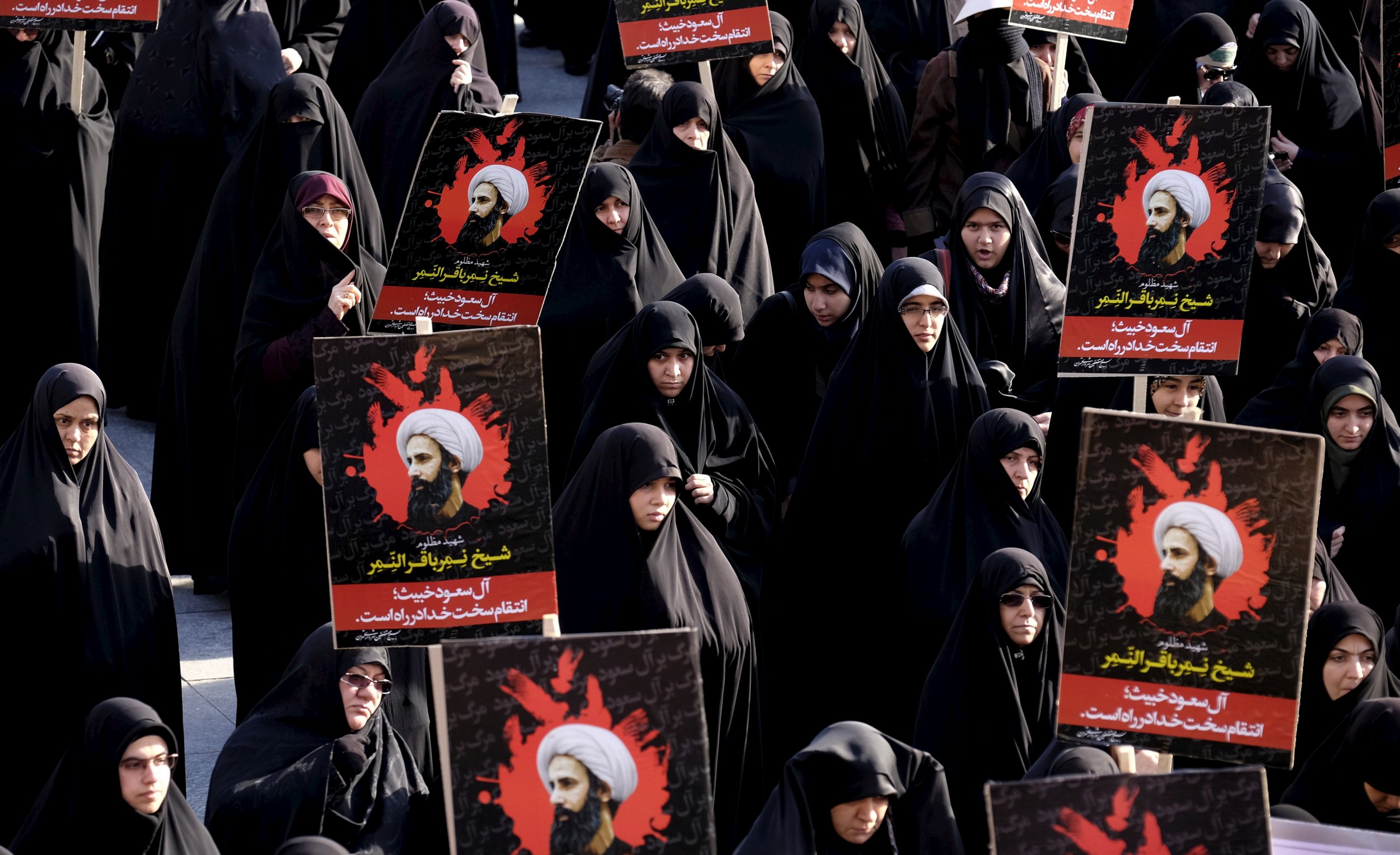 The U.N. Security Council, the intergovernmental organization's most senior body, has strongly condemned an attack on the Saudi Arabian embassy in the Iranian capital of Tehran. Protesters, angry at the kingdom's execution of the Shiite cleric Nimr al-Nimr on Saturday, looted the embassy and set it alight. Iran is a Shiite-majority country—to many, Nimr al-Nimr was a figure of reverence. Despite this, the council's statement did not mention the cleric, nor the 46 other people executed alongside, him for terror-related offences.
On Sunday, following the attack on its embassy, Saudi Arabia ended diplomatic ties with Iran. The next day, Turkey's deputy prime minister, Numan Kurtulmuş , called on both countries to reduce tensions, given that the Middle East is "already a powder keg," the BBC reports.
In its statement, the council, which was responding to a letter from Saudi Arabia, also condemned a second attack on a Saudi Arabian mission in the northeastern Iranian city of Mashhad, the Associated Press reports. It called on Iran "to protect diplomatic and consular property," and for both sides "to maintain dialogue and take steps to reduce tensions." In contrast, the kingdom's ambassador to the U.N., Abdallah al-Mouallimi said the dispute would end when Iran stops "interfering in the affairs of other countries, including our own."
Both sides are currently embroiled in the ongoing conflicts in Yemen and Syria where they stand on opposing sides. Iran, along with Russia, backs the Syrian President Bashar al-Assad who, as an Alawite, follows a branch of Shiite Islam. In Yemen, Iran supports the Shiite Houthi rebels who have ousted the government. Saudi Arabia, however, supports the elected government in Yemen and opposes the Assad regime in Syria.
As a result of the attacks on two of its missions in Iran, Saudi Arabia has severed all commercial and air traffic links to the country and banned its citizens from travelling there. On Monday, Bahrain and Sudan—in solidarity with Saudi Arabia—also cut ties with Iran. The United Arab Emirates, another ally of the kingdom's, downgraded its diplomatic team.
The ongoing row has worried the international community. On Monday, a White House spokesman called on both nations to "show some restraint and not further inflame tensions." That same day, oil and gold prices increased amid investor fears of instability in the Middle East.