U.N. Slams 'Race To The Bottom' On Refugee Cash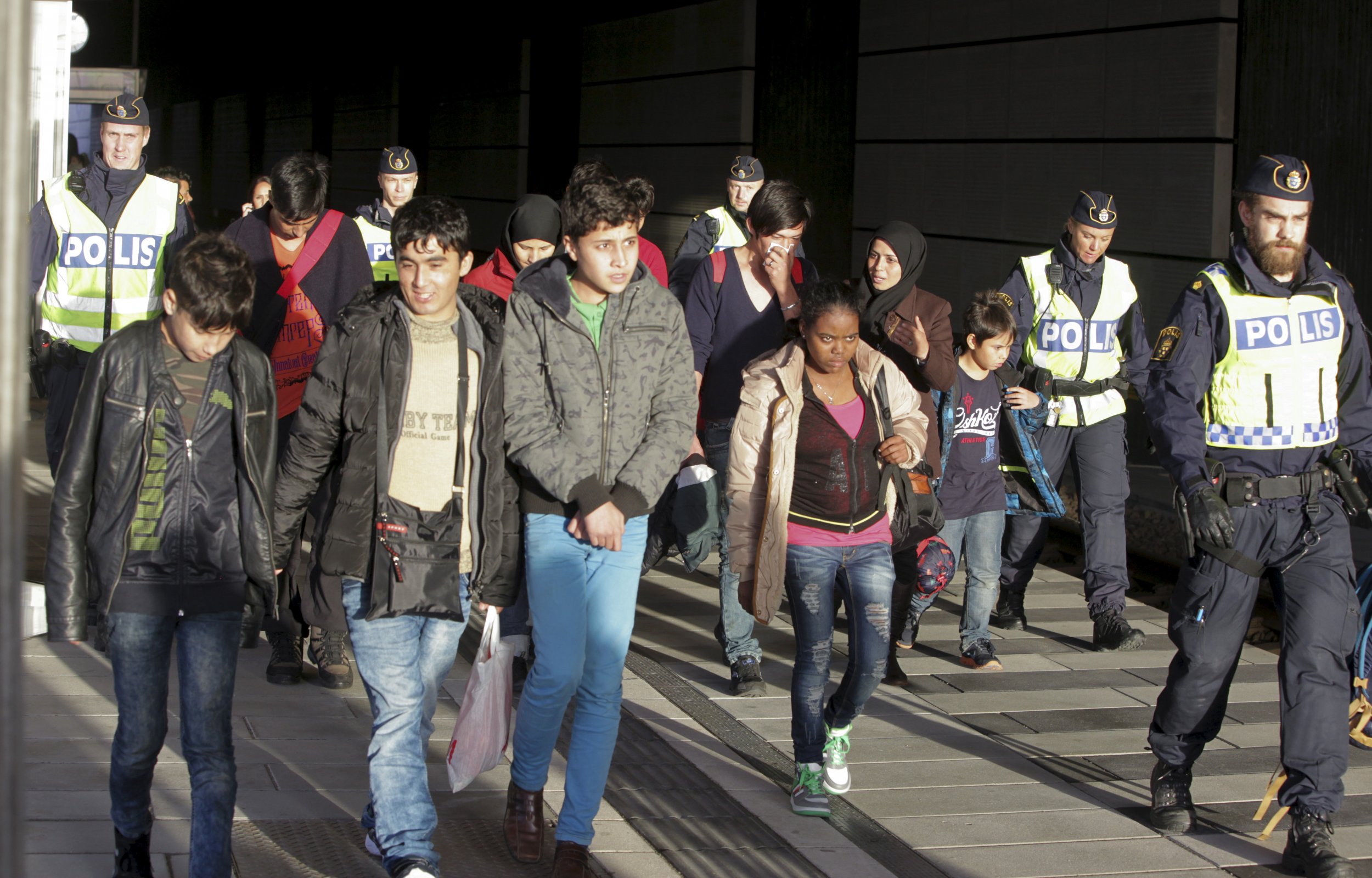 Refugee organizations and the United Nations refugee agency (UNHCR) have slammed the "deplorable" trend among European states toward seizing refugees' cash and valuables on arrival.
Some southern states in Germany have joined Switzerland in confiscating money and possessions from asylum seekers to help pay for state aid. Similar proposals are also being debated by the Danish parliament.
"Cash holdings and valuables can be secured [by the authorities] if they are over 750 euros ($812) and if the person has an outstanding bill, or is expected to have one," Joachim Herrmann, interior minister for the province of Bavaria, told Bild. The Baden-Württemberg region confiscates cash and valuables over 350 euros ($379), according to The Local.
"Refugees have lost their homes, their jobs and almost everything they possess. It is hard to believe that anybody will want to seize from them the few assets that they have managed to salvage," William Spindler, a spokesman for UNHCR, tells Newsweek in a statement. "We are concerned by what appears to be a race to the bottom by European countries trying to make themselves as unattractive as possible to refugees. This is based on the wrong assumption that refugees are coming to Europe because of economic benefits. Refugees are fleeing for their lives and will not be dissuaded by these measures."
Kris Pollet, senior policy and legal officer at the European Council on Refugees and Exiles (ECRE), an alliance of pro-refugee groups, agrees that this latest move is worrying. "It's very clear that in particular the confiscating of…valuables that refugees have, that is absolutely unacceptable," he says. "It's quite disproportionate. It's also hard to see how that would in any way help to address the costs relating to the accommodation of asylum seekers...This is a very deplorable practice."
Pollet says that, in principle, asking some refugees with access to substantial amounts of money to contribute towards accommodation costs is acceptable. But given the small amounts that many refugees arrive with, the policy is unlikely to be of practical use.
Confiscating valuables is "very much more about sending a political message to the outside world," he says. "If you look at the Danish context…this is just another way of trying to be seen as as unfriendly as possible to refugees…and hoping that they will go to other countries."
Earlier in January, AFP reported that the Swiss have been asking some refugees to contribute money since the 1990s. A notice given to asylum seekers in the country informs them that: "If you have...more than 1,000 Swiss francs ($989) when you arrive at the reception center, you must hand them over against a receipt."
In Denmark, parliament will vote on a new immigration bill on January 26. One proposal in the bill will allow authorities to seize cash over 10,000 kroner ($1,450), and some valuables, though a government climbdown means that refugees can keep items of sentimental value, like wedding rings.