U.N. Experts Alarmed by China's Treatment of 1 Million Tibetan Children
A group of U.N. experts said Monday they were alarmed by China's years-long policy of "forced assimilation," which has sent nearly 1 million Tibetan minority children to boarding schools for compulsory Han-Chinese education.
The Chinese government aims to acculturate the Tibetan people "culturally, religiously and linguistically" by placing children in a residential school system where they lack "substantive study" of their own language, history and culture, the three rights experts said.
"We are very disturbed that in recent years the residential school system for Tibetan children appears to act as a mandatory large-scale program intended to assimilate Tibetans into majority Han culture, contrary to international human rights standards," said the special rapporteurs, independent fact finders mandated by the U.N. Human Rights Office.
The vast majority of children in China's southwestern Tibet region are put in boarding schools, compared with a national average of around 20 percent of students in other areas of the country, according to their findings. This is achieved through the closure of rural schools in areas populated by Tibetans, whose children are forced to board in schools far from their family homes.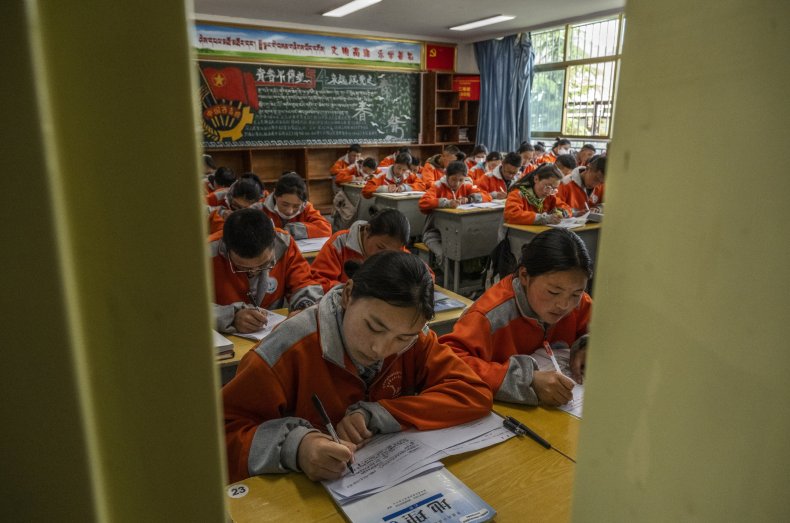 Tibetan children are educated in an environment "built around majority Han culture, with textbook content reflecting almost solely the lived experience of Han students," the experts said. "Children of the Tibetan minority are forced to complete a 'compulsory education' curriculum in Mandarin Chinese without access to traditional or culturally relevant learning.
"As a result, Tibetan children are losing their facility with their native language and the ability to communicate easily with their parents and grandparents in the Tibetan language, which contributes to their assimilation and erosion of their identity," they said.
Fernand de Varennes, Farida Shaheed and Alexandra Xanthaki, special rapporteurs covering minority issues, education and cultural rights, respectively, said they were alarmed that the policy implemented "through a series of oppressive actions against Tibetan educational, religious and linguistic institutions."
They were among a group of four experts who raised the issue with Wang Yi, China's then-foreign minister and now top foreign affairs official, in a November 2022 letter, which was later made public. They noted similar concerns going back more than a decade.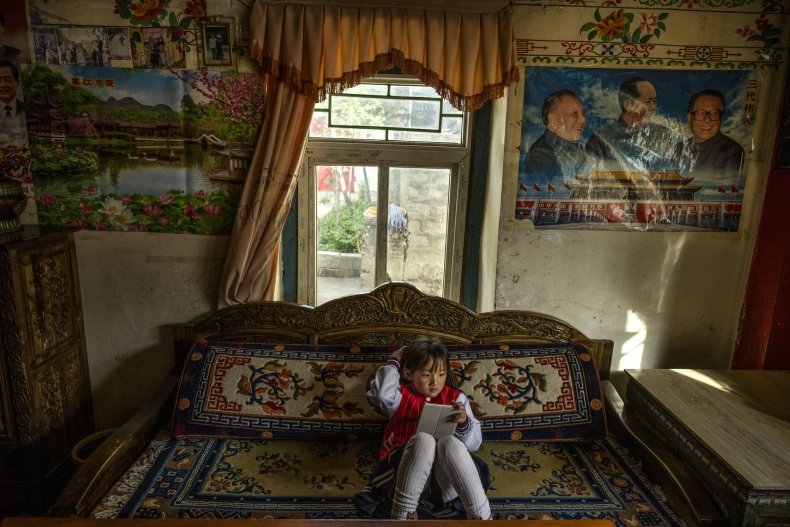 China annexed Tibet in 1951; Beijing argues decades of education, development and prosperity have followed its "peaceful liberation" of the region seven decades ago. Tibetans in exile say the long-ruling Communist Party seeks cultural erasure.
Mao Ning, China's foreign ministry spokesperson, said the U.N. special rapporteurs "ignored facts" and "endorsed lies and rumors to malign and discredit China."
Mao told a press briefing in Beijing on Wednesday that the experts should "stop politicizing and instrumentalizing human rights issues, and stop serving certain countries' political schemes to suppress and contain China by abusing the U.N. platform.
"Otherwise, they will risk losing their own credibility," she said.
Special rapporteurs are unpaid independent experts who aren't considered U.N. staff.
In August 2022, Chinese officials responded similarly when a U.N. expert concluded Uyghurs and other ethnic minorities in Xinjiang were victims of modern slavery through state-mandated training and work programs.
"Similar arrangements have also been identified in the Tibet Autonomous Region, where an extensive labor transfer program has shifted mainly farmers, herders and other rural workers into low-skilled and low-paid employment," said Tomoya Obokata, U.N. special rapporteur on contemporary forms of slavery.
"Further, given the nature and extent of powers exercised over affected workers during forced labor, including excessive surveillance, abusive living and working conditions, restriction of movement through internment, threats, physical and/or sexual violence and other inhuman or degrading treatment, some instances may amount to enslavement as a crime against humanity, meriting a further independent analysis," Obokata said.
Later the same month, the U.N. rights office published a long-awaited report that concluded Chinese government policies amounted to "serious human rights violations" in Xinjiang.
Do you have a tip on a world news story that Newsweek should be covering? Do you have a question about China? Let us know via worldnews@newsweek.com.