Trump U.N. Speech Apparently Sent Zimbabwe President Robert Mugabe to Sleep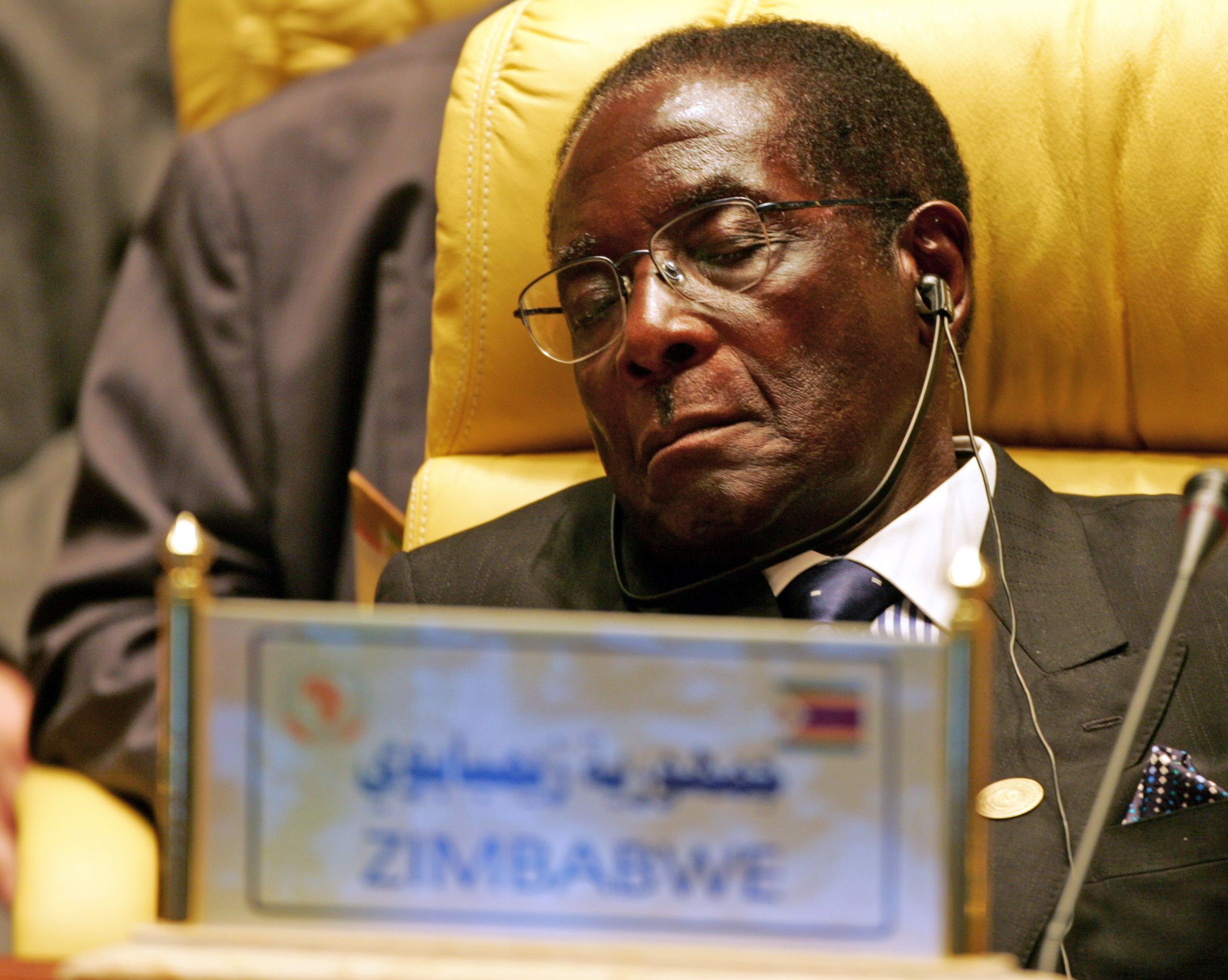 Updated | President Donald Trump touched on many hot-button subjects during his 41-minute address at the United Nations in New York on Tuesday.
The U.S. president pontificated on the potential impending destruction of North Korea; railed against Iran as a "rogue regime" and described the Venezuelan government as a "socialist dictatorship" and "corrupt regime" that had inflicted "terrible pain and suffering" on its people.
But it seems that none of these topics was particularly engaging for Zimbabwe's President Robert Mugabe. The 93-year-old African leader—the world's oldest serving head of state—appeared to try and catch up on sleep during Trump's address.
While Trump was speaking about how the United States "bears an unfair cost burden" for maintaining the U.N., a cutaway showed members of the Zimbabwean delegation in various states of what looked like slumber, confusion and contentment.
Mugabe, sat at the front of his delegation, rested his head on his left hand and seemed to have his eyes closed.
With an economic crisis at home in Zimbabwe and preparations underway for a general election in 2018, Mugabe is probably in need of some rest. The nonagenarian leader has also been plagued by illness in recent years: Mugabe makes regular trips to Singapore for medical check-ups and has suffered problems with his eyes, though government officials have downplayed his ailments.
It's also not the first time Mugabe has been caught apparently snoozing in public. In May, the Zimbabwean leader seemingly nodded off during a World Economic Forum meeting in South Africa.
On that occasion, Mugabe's spokesman George Charamba explained that his boss was not really sleeping during important conferences, but was rather protecting his eyes from bright lighting by looking down and avoiding the glare of lights.
Whatever the explanation, the reactions of Zimbabwe's delegation to Trump's speech were well-received by many on social media.
Mugabe has previously spoken of his approval for Trump's "America first" rhetoric and said that he employs a similar mindset in Zimbabwe. But on this occasion, it appears that Trump failed to capture the attention of his Zimbabwean counterpart.
This article originally incorrectly stated that Robert Mugabe is 90 years old. Mugabe is actually 93 years old.