U.N. Suspends Aid Missions to Syria After Airstrikes on Convoy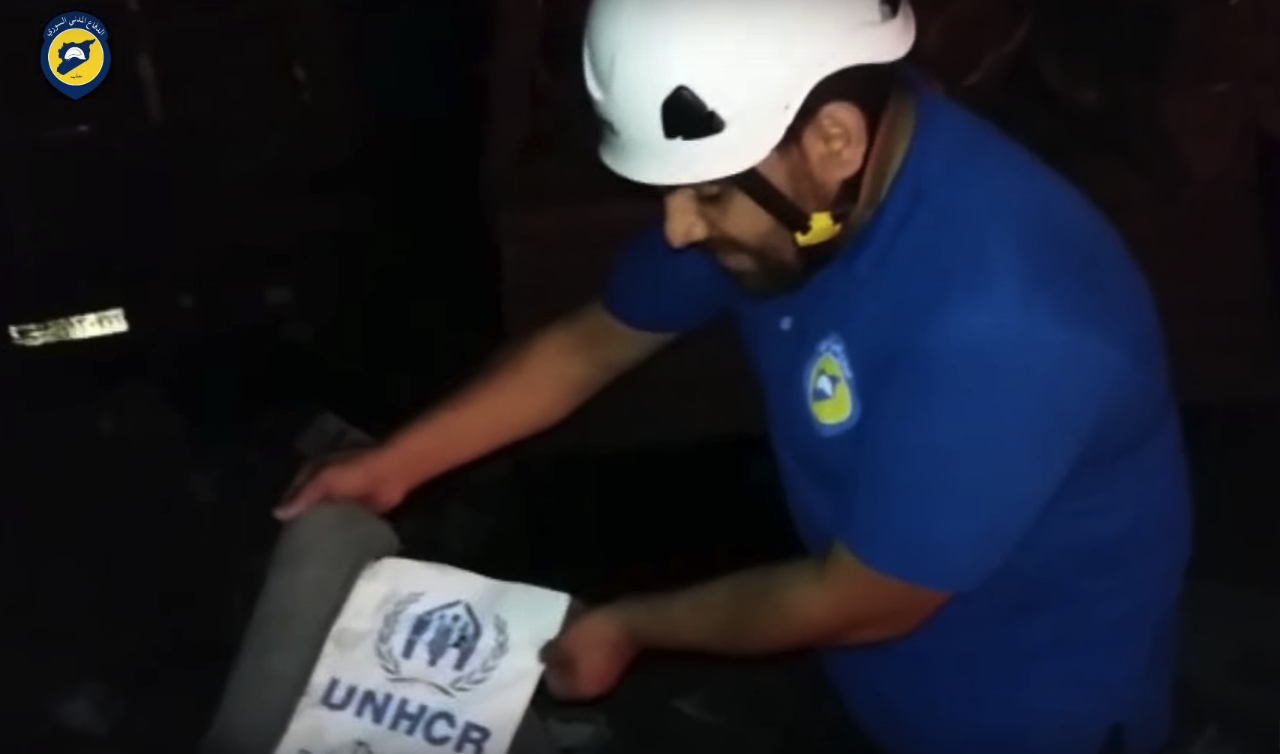 The United Nations humanitarian aid agency has temporarily suspended all of its aid convoys to Syria after airstrikes targeted a U.N.-backed convoy on Monday night near the northern city of Aleppo.
The attack on more than a dozen lorries and a warehouse near the town of Urum al-Kubra, killed 12 people, including at least one Red Crescent staff member, according to U.K.-based monitoring group The Syrian Observatory for Human Rights (SOHR).
In response, the U.N. said that as an "immediate security measure, other convoy movements in Syria have been suspended." Jens Laerke, spokesman for the U.N.'s aid agency said on Tuesday, calling it a "very, very dark day...for humanitarians across the world."
Laerke stated that the U.N. aid coordinator had obtained the necessary authorization from Damascus for aid convoys to enter Syria.
No side of the conflict has claimed responsibility for the attack but SOHR and activists blamed either the Russian or Syrian regime air force. The attack came just hours after a seven-day ceasefire ended between opposition rebel groups and Syrian regime forces backed by the Russian air force.
The president of the International Committee of the Red Cross (ICRC) said on Tuesday that the attack had violated international law and could seriously hamper relief work in the war-torn country.
"Yesterday's attack was a flagrant violation of international humanitarian law and it is unacceptable. Failing to protect humanitarian workers and structures might have serious repercussions on humanitarian work in the country," Peter Maurer said in a statement released on Tuesday.
The Syrian conflict, now in its sixth year, has claimed more than 300,000 lives and displaced millions of Syrians, both internally and externally. It has drawn in international actors from across the world, with western powers conducting strikes against the Islamic State militant group (ISIS), Turkey and Saudi Arabia-backed opposition rebels and Russia alongside Iran propping up the Assad regime.
On Saturday, the U.S.-led coalition killed dozens of Syrian soldiers, mistaking them for ISIS fighters, stoking the ire of Damascus and Moscow. World powers continue to attempt to negotiate an end to the violence but there has been both a military and a political stalemate that has left no end in sight to the conflict. The convoy attack, and Saturday's strike against Syrian soldiers, has left a prolonged cessation of violence a distant prospect.