U.N. Urges ISIS and Iraq to Let Civilians Escape Falluja Fighting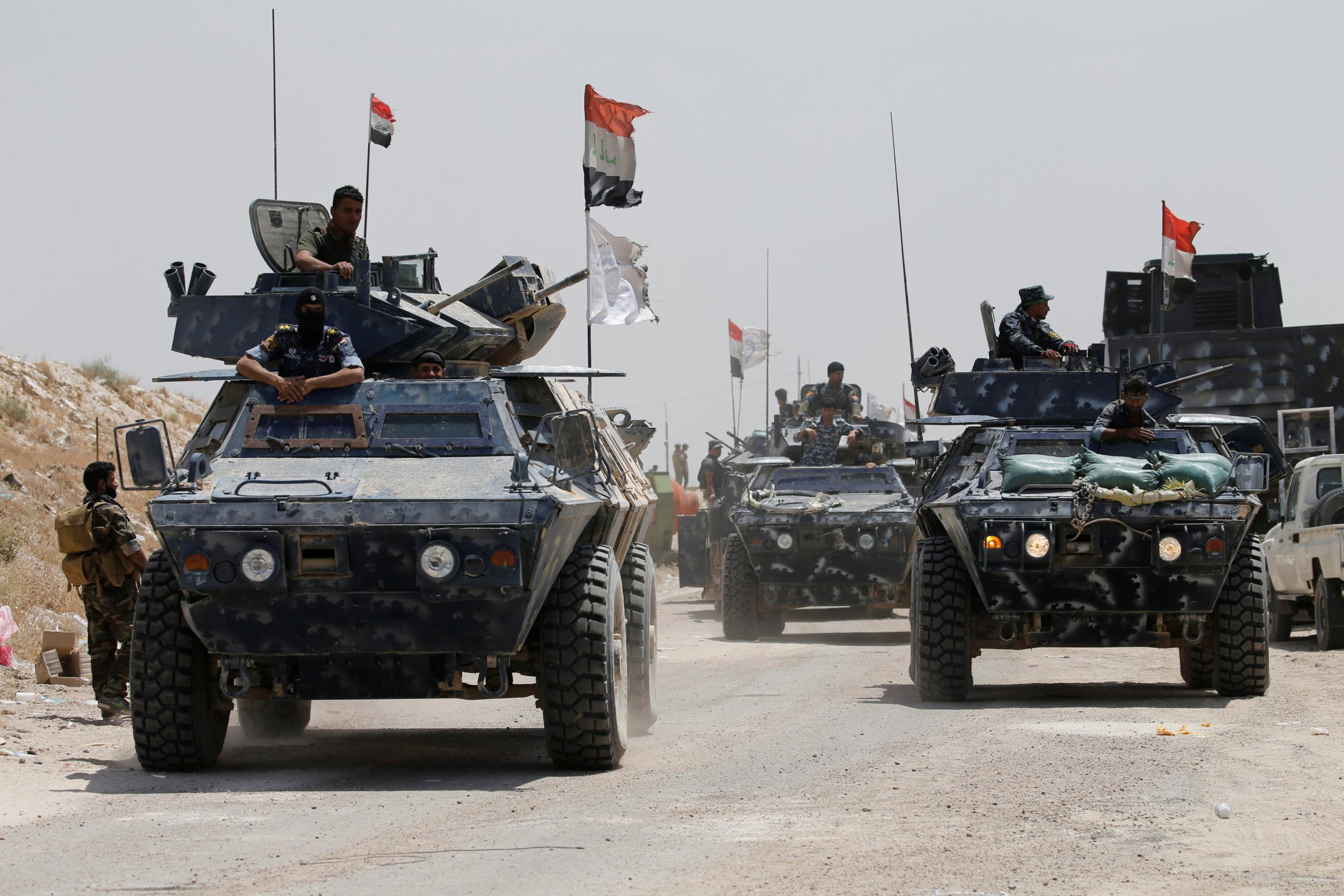 UNITED NATIONS (Reuters) - The United Nations on Tuesday pleaded with combatants in Iraq's embattled Falluja to protect civilians escaping the fighting as Iraqi forces shelled Islamic State targets in an attempt to retake the militant stronghold just west of the capital.
Earlier the United Nations refugee agency UNHCR said a number of women and children had died while trying to leave the city. Over 80 families had managed to escape since May 20, it said in a statement.
In New York, a spokesman for the world body issued a public plea on behalf of the nearly 50,000 civilians still in the city.
"We're calling on all parties to the conflict to take all measures to protect civilians caught in the middle," Farhan Haq told reporters. "That includes allowing civilians to freely move out of conflict zones and being provided with protection as they disperse."
He noted that the United Nations has long wanted the international community to join forces and stop the crimes of Islamic State (IS), also known by its Arabic acronym Daesh. But that must not be done at the expense of innocent civilians.
"We have been encouraging united international action in the face of the sort of atrocities that have been carried out by Daesh," Haq said. "At the same time ... we urge that all participants in such operations observe international human rights and humanitarian law."
Iraqi forces have surrounded Falluja since last year but focused most combat operations on IS-held territories further west and north. The authorities have pledged to retake Mosul, the north's biggest city, this year in keeping with a U.S. plan to oust Islamic State from their de facto capitals in Iraq and Syria.
Falluja is a bastion of Sunni Muslim jihadists 50 km (30 miles) from Baghdad that was the first city to fall to Islamic State in January 2014. About 300,000 people lived in the Euphrates River city before the current war.