U.N. Urges Jordan to Allow Entry to 12,000 Stranded Syrian Refugees, Many Sick and Wounded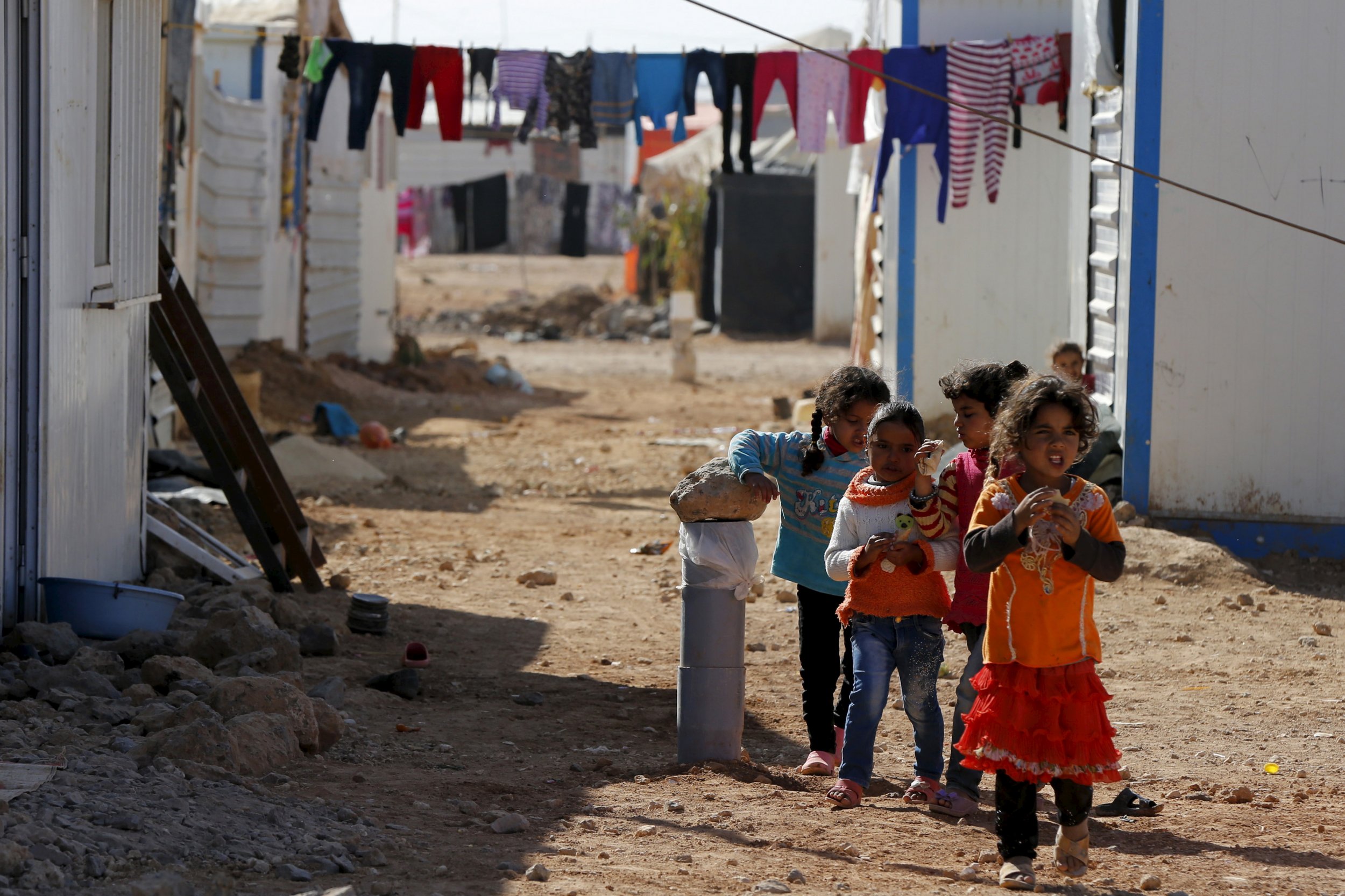 GENEVA/AMMAN (Reuters) - The United Nations urged Jordan on Tuesday to allow in 12,000 Syrian refugees stranded at the border in deteriorating humanitarian conditions and offered to help reinforce security at registration points.
The Syrians are fleeing escalating air strikes on their battered homeland as well as punishments imposed on civilians by Islamic State militants in the north, including forced marriages, beheadings and floggings, it said.
The number of refugees at Syria's remote northeastern border with Jordan, where many are gathering near an earthen wall or berm, has jumped to 12,000 from 4,000 in recent weeks, the office of the U.N. High Commissioner for Refugees (UNHCR) said.
Human Rights Watch said Jordan was putting many lives at risk by blocking 12,000 refugees, most of whom it said were women and children.
"Jordan should stop stranding people in remote border areas for months on end and swiftly screen them in the country's well-established transit centers," Nadim Houry, deputy Middle East and North Africa director of HRW, said in the statement.
Aid workers and two Jordanian relief officials attributed the sudden rise in refugees at the border to Russian bombing of IS-controlled areas in eastern Homs, such as Palmyra, as well as in Raqqa province and city.
A Jordanian official declined comment.
"It includes elderly people, it includes people who are sick and wounded, it includes children, women and others who are vulnerable and really need help," UNHCR spokeswoman Melissa Fleming told a briefing.
"We're concerned that women have had to give birth at the berm in very unsanitary and unhygienic conditions," she said.
Health Problems Mount
Respiratory tract infections, gastroenteritis and skin diseases such as scabies have been reported. There are signs of acute malnutrition among children and outbreaks of diarrhea.
The UNHCR is appealing to Jordan to allow in the most vulnerable cases, Fleming said.
Diplomats say refugee numbers in Jordan have fallen sharply in the last 18 months as tens of thousands have returned to Syria or emigrated while only a trickle are now allowed in.
Jordanian officials have closed scores of unofficial border crossings since May 2013 and say the kingdom has reached its limit in absorbing more refugees.
The numbers entering Jordan have slowed to fewer than 50 a day this year, according to UNHCR.
Jordan still hosts 632,228 Syrian refugees, severely straining its infrastructure and economy, Fleming said.
She said Jordan had legitimate security concerns but those could be addressed by properly assessing each case, and UNHCR was prepared to upgrade security of the registration area at Jordan's Azraq camp to allow for comprehensive screening.
"If refugees are not admitted to Jordan and substantial assistance is not provided, the lives of refugees will be at risk in the coming months," Fleming said.