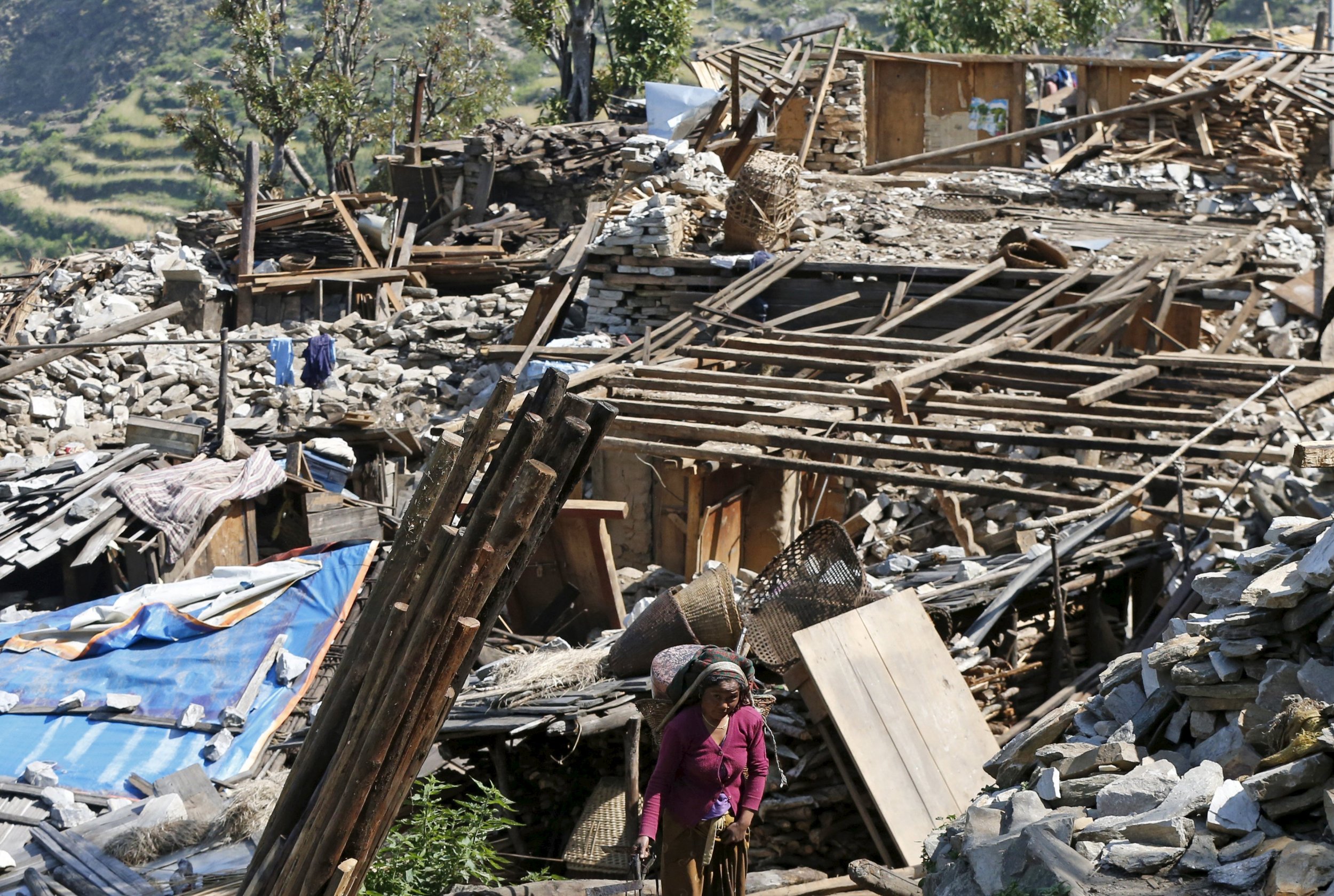 The United Nations has received only slightly more than 5 percent of its $415 million appeal for relief in Nepal and has called for funding to be "dramatically ramped up."
On April 29, the U.N. launched a flash appeal for funds with a target of $415 million, but it has received just just $22.4 million, leaving a enormous funding gap of $392.6 million, said Jamie McGoldrick, the U.N. resident coordinator for Nepal, during a media briefing in the capital of Kathmandu on Thursday.
"The relief needs remain great and we urgently need funds to be able to continue our work," said McGoldrick. "We need to [deliver relief] urgently, so that people have roofs over their heads and their other urgent needs are addressed before the monsoon season starts."
The 7.8-magnitude earthquake that struck the region on April 28 killed more than 7,800 people and has displaced nearly 3 million people, according to the United Nations refugee agency, UNHCR. An additional 16,000 people were injured and 300,000 homes were destroyed in Nepal; 100 people were killed by the earthquake in India and China.
Outside of the recent flash appeal, donors have contributed or committed more than $120 million in humanitarian aid to Nepal through the U.N., according to the U.N. Office for the Coordination of Humanitarian Affairs. The largest donation has come from Norway, which donated $17 million, followed by the U.K., which donated $15.1 million. According to the U.N., 8.1 million people are in need of some form of humanitarian assistance.
Children risk not being able to return to school unless new classrooms are quickly built, warned UNICEF this week. In the worst-affected districts of Gorkha, Sindhupalchok and Nuwakot, 90 percent of schools were destroyed in the earthquake, and 24,000 classrooms were damaged or destroyed, according to the group. Some schools are being used as emergency shelters.
Risk of disease also looms as the country's sanitation and water infrastructure was severely damaged by the earthquake. Taps don't work because water pipes have been destroyed, on top of existing water scarcity and sanitation problems.
The Nepali government has been criticized for blocking foreign aid to remote areas and imposing import taxes on aid materials. Last Friday, local media reported that hundreds of tons of supplies were blocked at the Indian border and that government was only allowing tarpaulins and tents through without taxation. McGoldrick said the government shouldn't be following peacetime customs rules—instead, he said, all relief materials should be exempt from taxation. He added that all emergency material should be exempt from checks on arrival at the border, Reuters reports.