The U.N. Library's Most Popular Book of 2015 Is About War Crime Immunity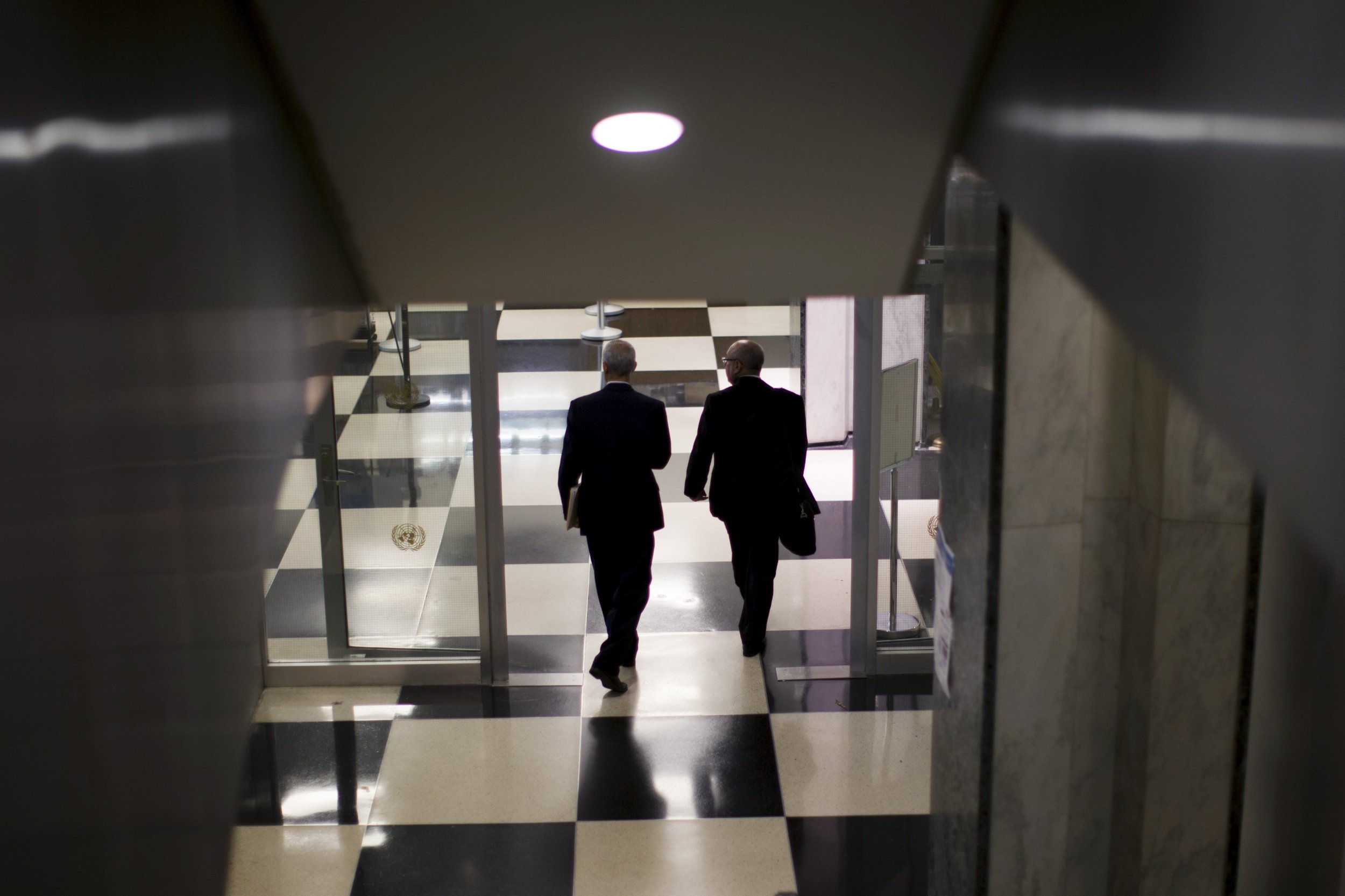 The Dag Hammarskjöld Library at the United Nations announced its most popular book of 2015 last week—a surprising and somewhat grim choice for an organization dedicated to improving the state of the world.
An upbeat tweet from the library on December 31 revealed that the most popular book was Immunity of Heads of State and State Officials for International Crimes, a doctoral thesis by Ramona Pedretti. The nearly 500-page tome looks at whether heads of state and other state officials can be charged in foreign courts, concluding that while current heads of state cannot be prosecuted, past ones can.
"Find it in our library catalogue!" encourages the library in its tone-deaf tweet. The library, named after the second U.N. secretary general, contains books and documents for staff of the U.N.'s 193 member states and also responds to frequently asked questions about the U.N., like the length of the longest speech given at the organization or the location of statements given by a particular country.
While there's no proof suggesting that people who checked out the book are researching how to get away with war crimes, several U.N. member states have recently been accused of breaking international law. Syrian President Bashar al-Assad has been been accused of war crimes for using deadly barrel bombs against civilians in his country, while NGOs said last year that Russian airstrikes on hospitals and other civilian targets in Syria could amount to war crimes.
Twitter users responded to the the library, calling the book choice "a bit scary" and "somewhat disconcerting." Several people said they checked to make sure the official U.N. Library Twitter account was not a parody.