The United Nations said Friday that since the beginning of Russia's invasion of Ukraine, dozens of people including local Ukrainian officials, journalists and "civil society activists" who opposed to the invasion have been arbitrarily detained or faced "enforced disappearance."
The UN says it has documented 15 of such cases for journalists and activists, and 22 for local officials, news that comes as Russia's invasion of Ukraine drags on and Russia has faced accusations of committing war crimes and targeting civilians.
Speaking to members of the media via a video call from Western Ukraine, Matilda Bogner, who heads the UN's Human Rights Monitoring Mission in Ukraine, said the detainments and enforced disappearances "seem to be a pattern that is occurring in areas that are occupied by the Russian Federation."
"Forces of the Russian Federation are going specifically to detain, and do not inform relatives and others where they are taking people," she said, according to Agence France-Presse. "That does in some cases appear to be a form of hostage-taking."
In a statement on Friday, Bogner wrote that 13 of the 22 Ukrainian officials who had been detained by Russian forces have been released.
"We are currently trying to verify reports that five of the journalists and three of the activists were subsequently released. The whereabouts of the other individuals remain unknown," the statement read.
"We are also concerned by videos depicting prisoners of war being interrogated after their capture by both Ukrainian and Russian forces. Prisoners of war must be treated humanely, not subjected to acts of violence and protected against insults and public curiosity," it continued.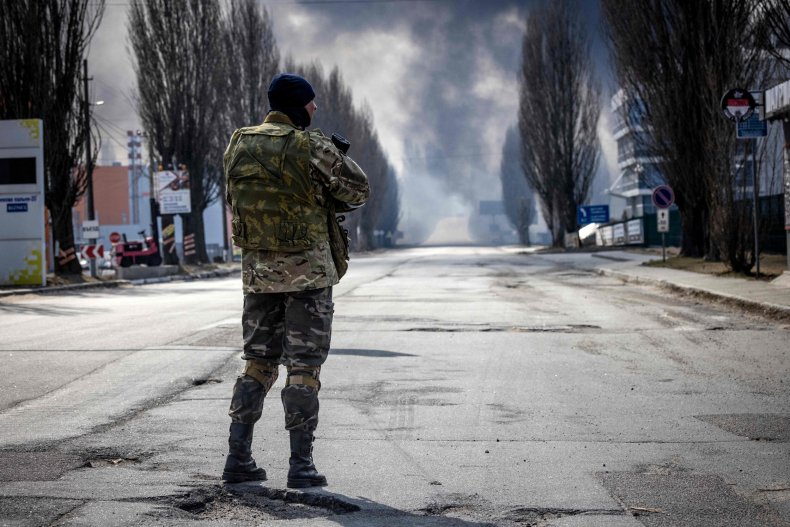 Newsweek reached out to the Russian Foreign Ministry for comment but did not receive a response before publication.
Earlier this week, the World Health Organization condemned Russia for recently attacking Ukrainian health care facilities. The WHO claims that Russian forces have conducted 64 attacks on health care in Ukraine—or two to three attacks on health care per day since the invasion began in late February.
"Attacks on health care are a violation of international humanitarian law, but a disturbingly common tactic of war—they destroy critical infrastructure, but worse, they destroy hope," Dr. Jarno Habicht, a WHO representative in Ukraine, said in a statement. "They deprive already vulnerable people of care that is often the difference between life and death. Health care is not—and should never be—a target."