U.N. Warns Russian Invasion Could Result in 5M Ukrainian Refugees
Representatives from United Nations aid agencies said on Friday that Russia's invasion of Ukraine could result in up to 5 million people fleeing the country.
The U.N. has estimated that more than 100,000 people in Ukraine have already left their homes with thousands relocating to other countries since Russia began its military strikes on Thursday. Reuters reported that U.N. refugee agency spokesperson Shabia Mantoo said several thousand people have escaped into bordering countries Moldova, Poland and Romania. The number of refugees into surrounding countries is expected to increase dramatically.
In an early Thursday speech, Russian President Vladimir Putin announced Russia was going "to conduct a special military operation" in Ukraine. Soon, missile attacks struck locations near the Ukrainian capital Kyiv while long-range artillery was reportedly fired on the city of Kharkiv. Russian forces then expanded the attack from three sides with the invasion expanding into central and eastern Ukraine. By early Friday, explosions were reported in Kyiv.
U.N. representatives warned floods of people will continue to flee Ukraine as supplies of fuel, money and medical supplies get low, according to Reuters.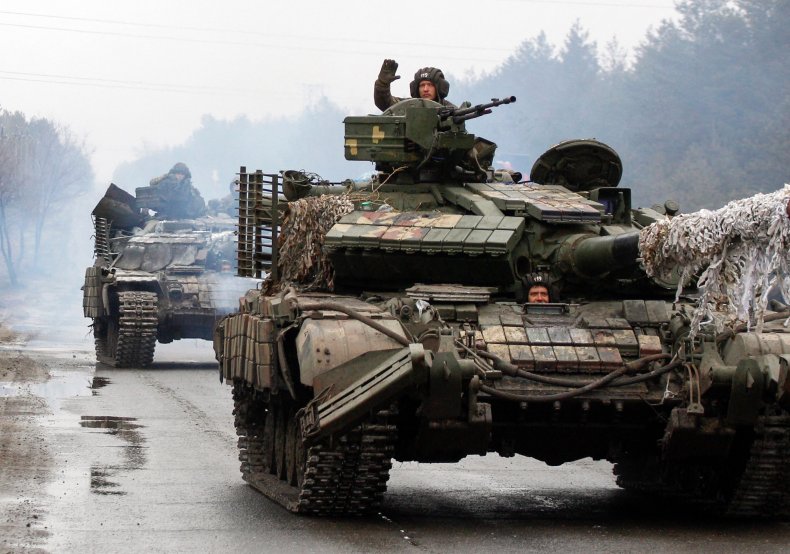 Afshan Khan, the UNICEF (United Nations Children's Fund) regional director for Europe and Central Asia, spoke of concerns regarding refugees during a U.N. press briefing in Geneva on Friday.
"We are looking at ranges of 1 [million] to 3 million into Poland for example.… A scenario of 1 [million] to 5 million including all surrounding countries," Khan said, according to Reuters.
Khan also pleaded for military forces to avoid attacking resources important for he children in Ukraine.
"As many of you know, the military operation in Ukraine poses an immediate threat to the lives and well-being of the country's 7.5 million children," she said, according to a summary of her comments posted online by the organization. "UNICEF...calls on all parties to refrain from attacking essential infrastructure on which children depend, including water and sanitation systems, health facilities and schools. Already we have reports of grave shortages, along with a fast-rising number of requests for psychological support, and care for children."
The UNICEF representative made a request for $66.4 million in aid to be used toward sanitation, health care and other basic services for children. Khan also said UNICEF would be coordinating a response with the United Nations High Commissioner for Refugees (UNHCR) in order to assist those who have fled the country due to the conflict.
"We will be working with UNHCR and other U.N. agencies in the coming days for a Flash Appeal for the surrounding countries, and we have activated what we call the 'Blue Dots,' which we used during the refugee and migrant crisis in Europe during 2015-2016, providing essential services en route where families and children have been evacuated in surrounding countries," Khan said.
For more updated information on the Russia-Ukraine situation, visit Newsweek's live blog.