U.N. Watchdog Slams 'Inclusive' M&M's Campaign While Parent Company Sponsors China Olympics
Candy manufacturer Mars announced Thursday that its promotional M&M's characters would be redesigned as "the brand continues to evolve to reflect the more dynamic, progressive world that we live in."
Among those who criticized the announcement was Hillel Neuer, the executive director of UN Watch, a human rights nongovernmental organization and United Nations watchdog group.
While other people objected to the characters' makeover because they felt the company was becoming too "woke," Neuer's disapproval came from perceived hypocrisy on Mars' part since it is a sponsor of the upcoming Beijing Olympics.
Neuer posted a tweet that was short in length but clear in its message of targeting China's alleged human rights violations. He wrote that Mars is making "M&Ms 'more inclusive' as it sponsors the Beijing 2022 Uyghur Genocide Olympics."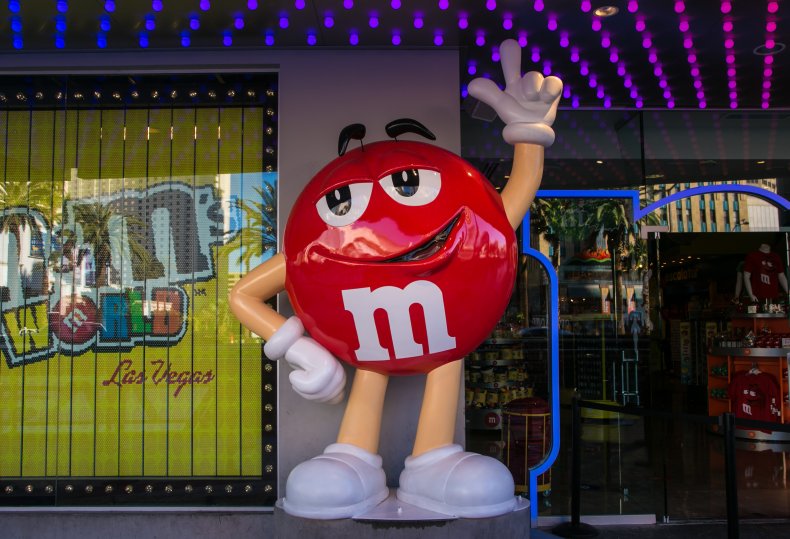 In its Thursday announcement, Mars said the M&M's characters will be given a "more modern" look, which includes the green M&M's heeled, go-go boots being replaced by more comfortable-looking sneakers.
Mars also announced M&M's FUNd, which will offer resources, mentorship and financial support in the arts and entertainment business.
Neuer seemingly didn't find the company's "inclusive" outreach campaign consistent with a business decision, namely its marketing of Snickers, another Mars product, as the "official chocolate" of the 2022 Olympics.
Neuer wasn't the only prominent figure to suggest Mars was being hypocritical with its rebranding while sponsoring the winter games in China.
Robby Starbuck, a music video director who is running for a congressional seat in Tennessee as a Republican candidate, also called out the sweets company.
"Candy-maker Mars has announced that they're remaking M&M's to be 'more inclusive' for a 'progressive world,'" Starbuck tweeted on Thursday. "Mars is also sponsoring the Olympics in communist China where they have concentration camps for Uyghurs. Woke corporations are as authentic as elected Dems. Hypocrites!"
Activists and human rights experts say at least 1 million Uyghurs—a Turkic ethnic group mostly made up of Muslims—are being detained in camps in Xinjiang, a western region of China. There have been claims that Chinese officials have tortured the detainees and subjected them to forced labor and sterilizations, although China has long denied any human rights abuses.
On Thursday, France's parliament passed a motion that condemned China for "crimes against humanity and genocide" against its Uyghurs and called on the country to take foreign policy measures to stop the alleged abuse.
Mars' sponsorship of the 2022 Winter Games has been attacked before. More than 200 global campaign groups signed an open letter posted on March 31, 2021, that urged the company to drop its sponsorship of the Beijing Olympics.
The letter was addressed to Grant Reid, CEO and president of Mars, and was titled "Snickers: Drop Beijing 2022." The letter said the manufacturer shouldn't risk its values "to reap the financial rewards that come with sponsoring a major sporting event taking place against the backdrop of genocide."
Newsweek contacted Mars and Neuer for comment but did not hear back from either in time for publication.