U.N. Weapons Approval For Libya Put on Hold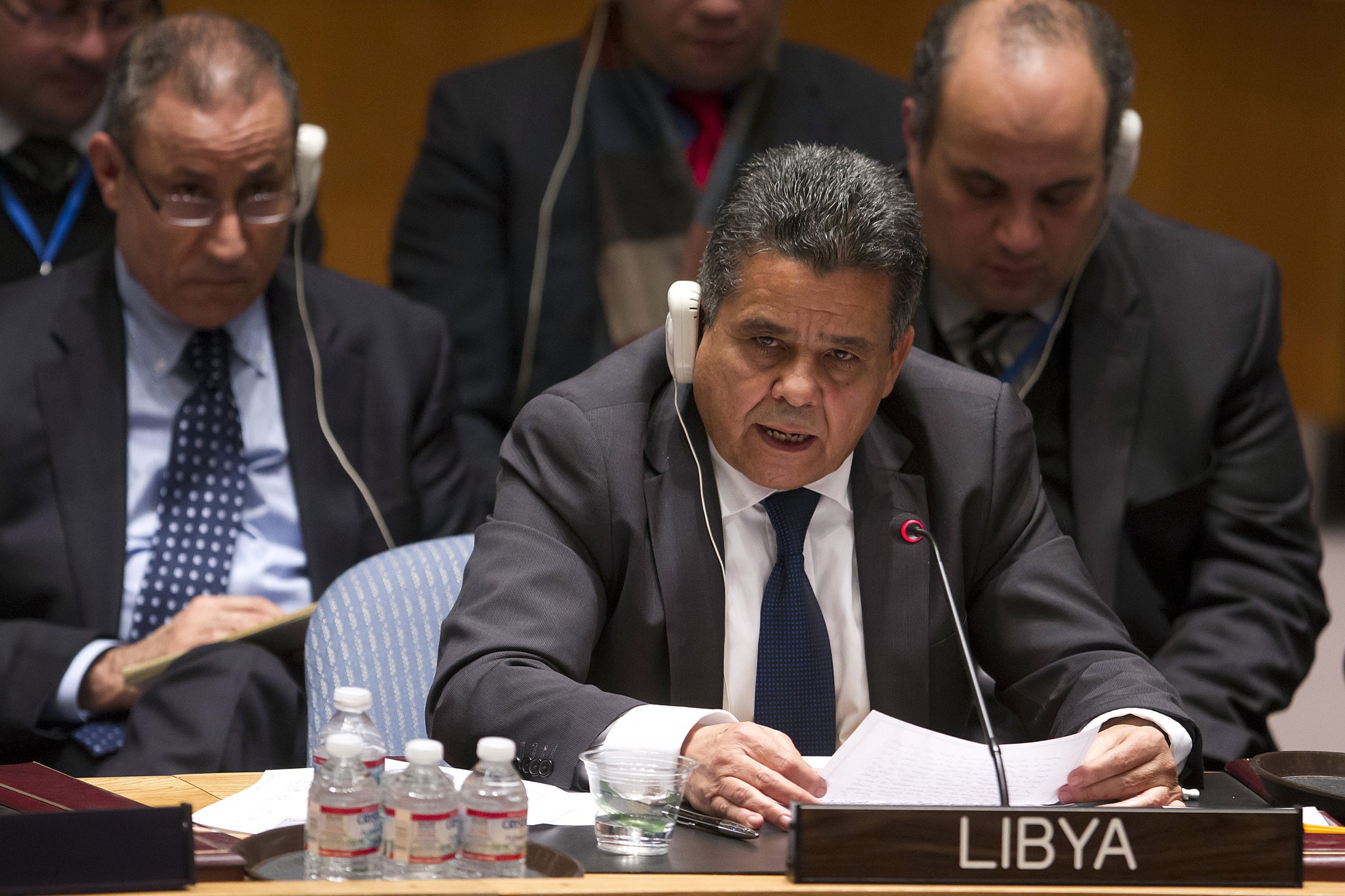 At least eight United Nations Security Council members delayed approval on Monday of a request by Libya to import weapons, tanks, jets and helicopters to take on Islamic State militants and monitor its borders, diplomats said.
Spain - supported by Lithuania, Chile, New Zealand, Britain, France, Angola and the United States - placed a so-called "hold" on the request to the Security Council committee that oversees an arms embargo imposed on the North African state in 2011, said council diplomats, speaking on condition of anonymity.
"Spain would appreciate further information on the point of origin of the weapons requested and the arrangements established for transportation," the Spanish U.N. mission wrote to the chair of the committee in a note seen by Reuters.
Libya wants to import 150 tanks, two dozen fighter jets, seven attack helicopters, tens of thousands of assault rifles and grenade launchers and millions of rounds of ammunition fromUkraine, Serbia and Czech Republic.
If agreement is not reached to lift the hold, it could leave the request in limbo indefinitely. The 15-member committee works on the basis of consensus.
The internationally recognized government is allowed to import arms with approval of the committee. Libya said it needs the weapons and equipment to take on Islamist militants and to control borders.
"Without strengthening the air force we cannot do anything about it," Libya's U.N. Ambassador Ibrahim Dabbashi told Reuters, adding that he was disappointed by the delay.
U.N. sanctions monitors say they are concerned that if the committee approves the request, then some of the weapons and equipment could be diverted to militia groups.
"Spain is also deeply concerned about the major threat to international peace and security posed by the proliferation of weapons in the region," the Spanish U.N. mission said.
Libya's internationally recognized government has operated out of the east since a rival armed faction called Libya Dawn took over Tripoli in fighting last year and set up its own administration.
The rival governments are battling for control of Libya four years after Muammar Gaddafi was ousted. The chaos has allowed Islamic State and Ansar al-Sharia militants to strengthen their foothold in Libya, an OPEC member.
Libya has called for the arms embargo on the government to be lifted entirely. The council committee has long urged Libya to improve monitoring of its weapons over concerns that arms were being diverted to militant groups.