Watch: Video Shows What Immigrant Children Face Alone in Court Using Real Transcripts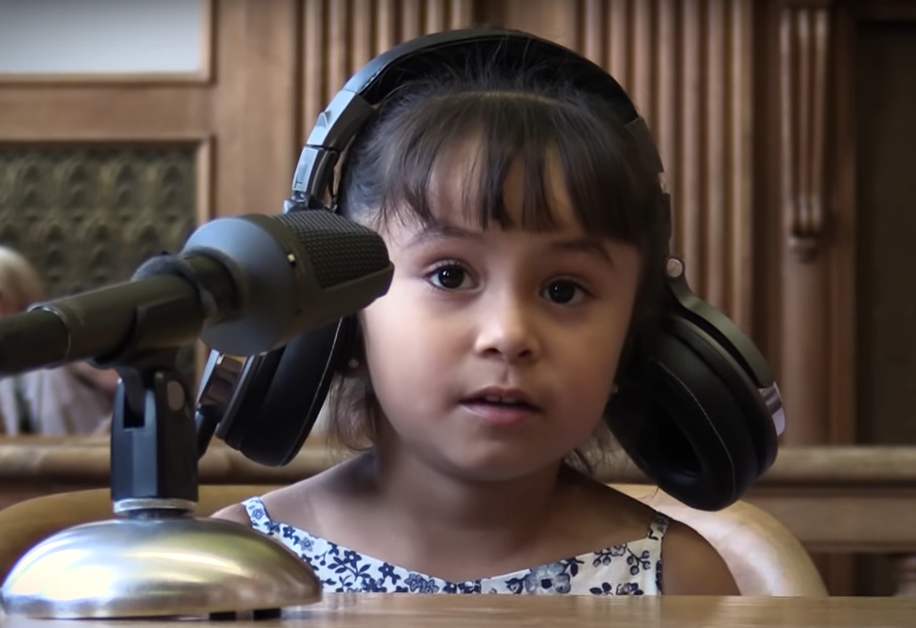 A new film by the nonprofit Immigration Counseling Service and filmmaker Linda Freedman shows the real-life court experiences of immigrant children separated from their parents, using actual court transcripts.
Unaccompanied: Alone in America shows former Oregon Judge William C. Snouffer portraying the stern-faced immigration trial judge who asks several Latino children if they are even aware who or what a lawyer is or does. Several respond to the U.S. government's charges, in Spanish, that they don't know the definition of a lawyer and are clearly not represented by one. The court proceedings in the four-minute film take quotations directly from transcripts from immigration trials in which migrant toddlers often appear alone and frightened.
"These are removal proceedings. Do you understand what these proceedings here in court are all about?" Snouffer asks. "Do you know what a lawyer is? No? Do you have a lawyer? No? The respondent is present in court, but without an attorney."
Another clip re-enacts an immigration court scene.
"Sophia good morning. Are you a little nervous this morning?" Snouffer asks a young Hispanic girl.
"Si," she responds, appearing bewildered but smiling.
"And to the respondent, do you speak and understand Spanish?... The government charges that you're a native citizen of El Salvador and that you are present in the United States without legal permission or parole. Have you talked to an immigration attorney?" Snouffer asks a teenage girl in another scene.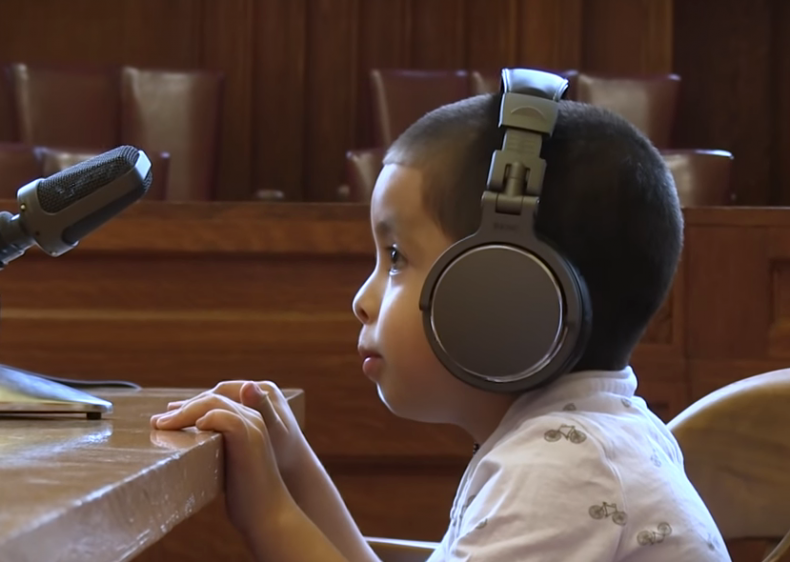 Director Freedman wrote that she was "stunned at the obstacles [the kids] faced alone, and the disregard for their basic rights.
"I know in my heart that this film will find those of you who will rise up, as you always do, to help your fellow humans in their time of need," she wrote. "When one child hurts, we all hurt, and to quote a fellow love-warrior: There is no such thing as other people's children."
A 2016 Univision data report found that more than nine out of 10 children who appear alone in immigration court are deported. A majority of the children are from Central American countries and are frequently under the age of 5. The video notes that when children are represented by attorneys in immigration court nearly half are allowed to remain in the United States.