Number of Unaccompanied Child Refugees Has Tripled Since 2014: U.N.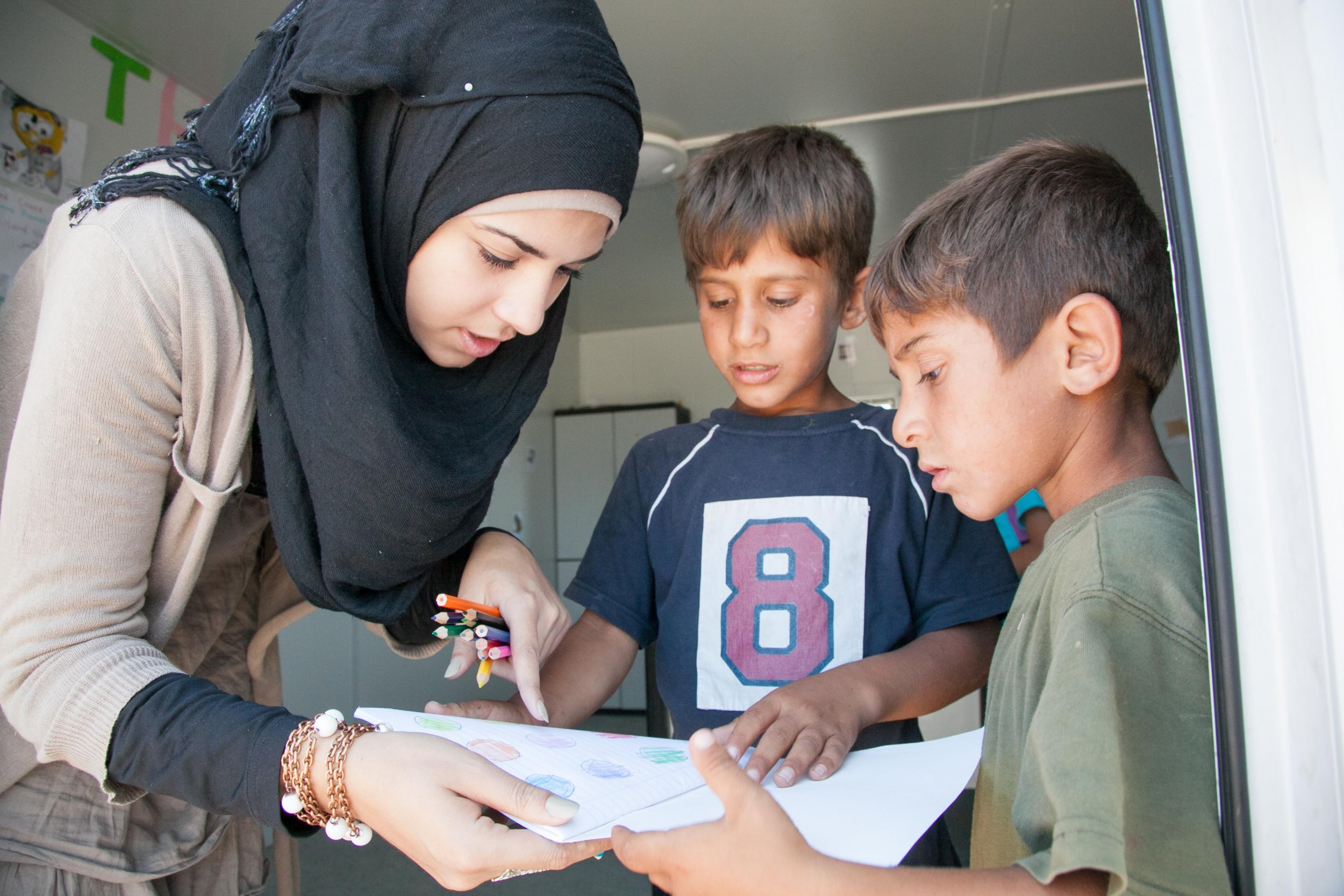 The number of child refugees and migrants crossing international borders on their own has tripled since 2014, according to a new report from UNICEF, the U.N.'s child protection agency.
More than 100,000 unaccompanied minors—mainly from Afghanistan, Syria, Eritrea and Somalia—applied for asylum in 78 countries in 2015, according to the report, more than three times the number in 2014. Children who travel on their own are at great risk of exploitation and abuse by smugglers and traffickers, said UNICEF. In the decade between 2005 and 2015, the number of child refugees doubled.
The report, published on Thursday, warns that nearly 50 million children are displaced around the globe, and violent conflict has driven more than half of them from their homes. Around 17 million children have been displaced within their own countries, and nearly one in every 200 children on Earth is a child refugee.
The report comes several weeks after the photo and video of a bloodied and dust-covered 5-year-old boy, Omran Daqneesh, was shared around the world. Daqneesh was photographed shortly after being pulled from the rubble of a building hit by an airstrike in Aleppo, Syria. One year ago last week, Aylan Kurdi, a 3-year-old Kurdish refugee, washed ashore on a Turkish beach.
"Indelible images of individual children—Aylan Kurdi's small body washed up on a beach after drowning at sea or Omran Daqneesh's stunned and bloody face as he sat in an ambulance after his home was destroyed—have shocked the world," Anthony Lake, executive director of UNICEF, said in a statement. "But each picture, each girl or boy, represents many millions of children in danger—and this demands that our compassion for the individual children we see be matched with action for all children."
According to UNICEF, children under the age of 18 make up "a disproportionate and growing proportion of those who have sought refuge outside their own countries." Children account for around half of all refugees, despite making up around a third of the world's population. In 2015, 45 percent of all child refugees came from Syria and Afghanistan, two of the largest origin countries for refugees.
UNICEF also warns that child refugees, many of whom are already traumatized from the events they witnessed in their home countries, risk additional dangers as they flee, including drowning at sea, malnourishment, kidnapping and sexual assault.
The report comes several weeks ahead of two high-level summits, one organized by the U.N. on refugees and migrants, the other by U.S. President Barack Obama solely on refugees, which aim to come up with new ways to solve the largest displacement crisis since the end of World War II.
In the report, UNICEF urges better protection of child refugees and migrants, especially those who are unaccompanied, and says "keeping families together [is] the best way to protect children and give children legal status." The organization notes that because "children are too often relegated to the fringes of the world's debates about migration and displacement," there remain gaps in the data.