The Unassuming Creator Behind 'Fifty Shades of Grey'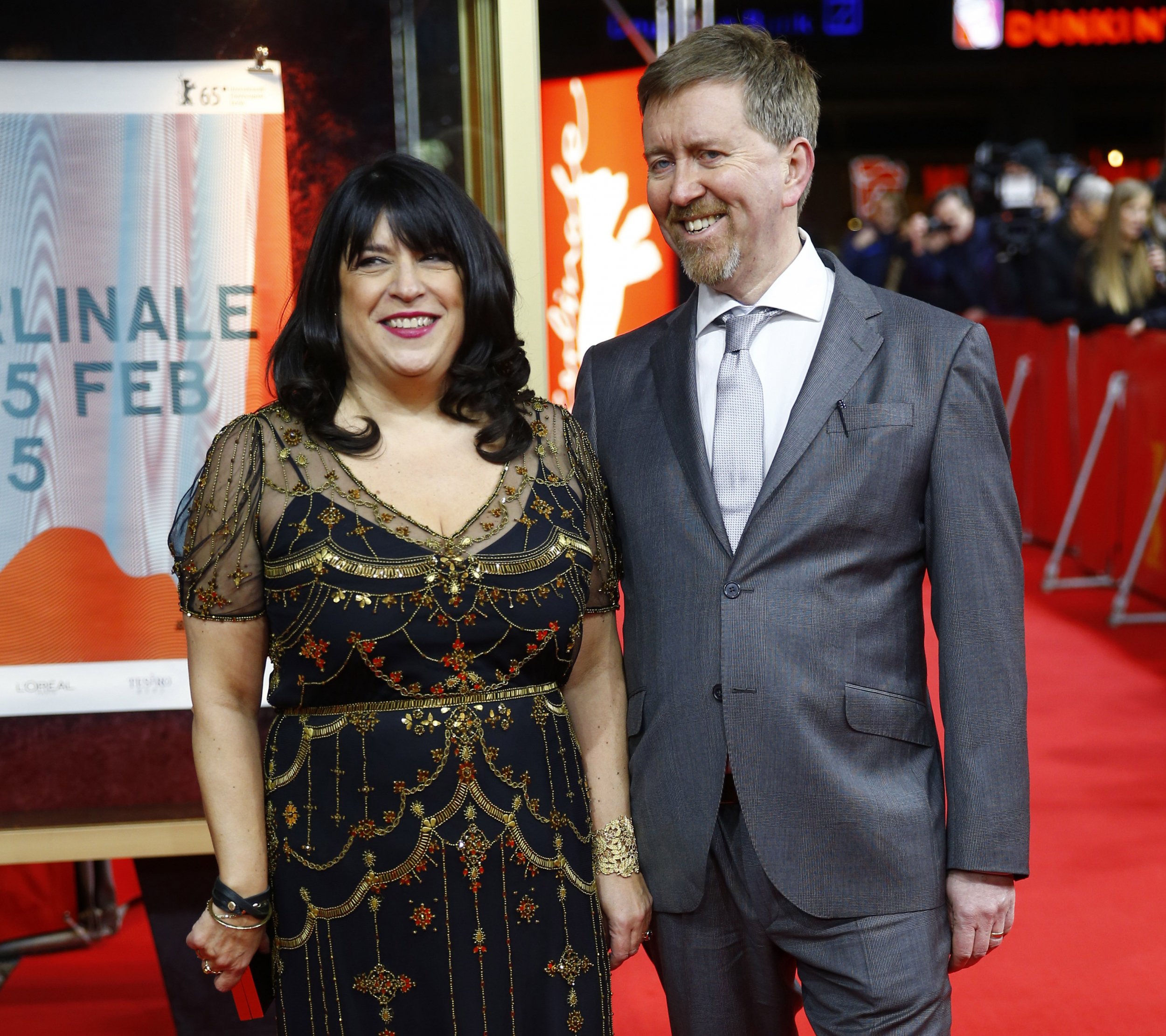 Erika Leonard is just like you. She's flirty, funny and a little camera shy. In fact, the biggest difference between Leonard and you is that, using the pseudonym E L James, she wrote a book that changed the way women globally perceive (and approach) sexuality.
The transition from late-40s working mom to S&M guru for the sexually frustrated can be jarring, even if the volumes happen to be made up of one's own most vivid sexual fantasies. But how exactly did mild-mannered BBC television producer Erika Leonard become E L James, master of the erotica universe?
Born in London to a Chilean mother and a Scottish father, Leonard studied history at the University of Kent before entering the television business as a manager's assistant at the National Film and Television School in London. She met her husband (and soon-to-be erotica test dummy) while employed at the school. The couple have been married for nearly 30 years and have two sons. Mr. Leonard, who described himself in The Guardian as "the least romantic [person] who ever lived," has appeared on British television and said that the couple's sex life is not the basis for Ana and Christian's. But, the author has also let slip that her husband was tired out by the primary research for the novels.
Over the course of an extensive career in TV production, Leonard developed quite the CV, working on projects as diverse as There's Only One Madonna, which traced the pop superstar's career from its beginnings to her 2001 Drowned World Tour, and Bodies, an hour-long BBC medical drama.
After reading Stephenie Meyer's Twilight series, Leonard was moved to write her own take on the story. She became "Snowqueen's Icedragon," the moniker she used to publish an early version of Fifty Shades of Grey, titled Master of the Universe, in an online fan fiction forum.
Before Fifty Shades made the transition to print, Leonard needed a pen name rather than a screen name and arrived at E L James without much difficulty. "To be honest, I didn't give it a huge amount of thought," she told The Boston Globe in 2012. "In three minutes I thought of E L James." James is a family name, E is her first initial and L is her middle initial, though Leonard won't disclose what it stands for.
As E L James, Erika Leonard has given the book publishing industry a much needed boost. Her original book deal was worth six figures, to say nothing of the fact her earnings between June 2012 and June 2013 rang in at $95 million. By all accounts, the money has yet to change Leonard's day-to-day life, however, as the author has been known to shop at IKEA and wrestled with the cost of a pair of £110 Ugg boots.
Despite her modest lifestyle, writing one of the most popular books in history has garnered her a feature film that was released on Valentine's Day. Though the author was hesitant to dive into the world of film adaptation, she told Entertainment Weekly last year, "I thought, 'I'm middle-aged; when in the hell am I going to get another chance to make a movie in Hollywood?'" Leonard embraced the film adaptation right away, complete with script approval, casting credit and a constant presence on set in Vancouver.
As fans impatiently waited for the big screen reveal, they could do so with this little bit of hope: Leonard has written another book. When or if that book will make it to print is still undetermined, though she has admitted that it's nothing like Fifty Shades of Grey.
What is known for certain, however, is that the characters she created in her first novel have lived on longer than she could ever have imagined. And women all over the world love her for it.
This article appears in the Newsweek's new book, "Fifty Shades Phenomenon: Exploring a Sexual Revolution," by Issue Editor Courtney Kerrigan and Executive Editor Jeff Ashworth of Topix Media Lab.