'Unbreakable Kimmy Schmidt' Is Getting the 'Black Mirror: Bandersnatch' Treatment
Beloved Netflix comedy series Unbreakable Kimmy Schmidt is getting a Black Mirror: Bandersnatch twist.
After wrapping its fourth season in February, Netflix announced last month that Ellie Kemper, Titus Burgess, Jane Krakowski and the rest of the cast will reprise their roles in an interactive special coming in 2020.
"We're thrilled to announce that we're about to start production on an all-new interactive Unbreakable Kimmy Schmidt special, set to debut on Netflix in 2020," the show writer, Tina Fey said, according to The Hollywood Reporter. "Unbreakable Kimmy Schmidt was one of the first original comedy series on Netflix, and now it will be its first interactive comedy event."
She continued: "Fans will be able to make choices on behalf of our characters, taking different story paths with, of course, different jokes. I think it's a great fit for our show and will be a great way to officially complete the series."
Following the special's announcement, Unbreakable Kimmy Schmidt is also adding another familiar face to the cast. Harry Potter alum Daniel Radcliffe was announced Wednesday to appear as the character Fredrick. It's not clear how Radcliffe's character will fit into the story, but Netflix has advertised the special as Kimmy's "biggest adventure yet."
While it has been eight years since the final Harry Potter film premiered, Radcliffe is arguably best known for his role as the young wizard and it looks like Unbreakable Kimmy Schmidt may be inspired by the popular series. Fey previously told THR the Kimmy's career storyline could go along the lines of Harry Potter author, J.K. Rowling.
"We talked about Kimmy having sort of a J.K. Rowling arc to her life, J.K. Rowling having come from being out of work and [after going through] some difficult things in her life, finding a whole life in this way as an author," Fey said. "We thought it might be an interesting place for Kimmy's unique experience, as someone who's been through something so dark but also has a sense of childlike wonder and a desire to make the world a better place, that the kind of story she could come up with would be a huge success."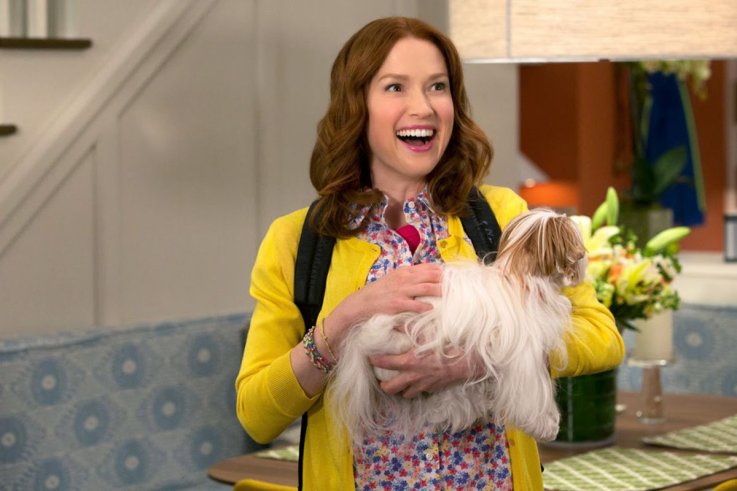 'Unbreakable Kimmy Schmidt' Is Getting the 'Black Mirror: Bandersnatch' Treatment | Culture