After UNC Charlotte Shooting, Parkland Families, Activists Call for Action But Differ on Solution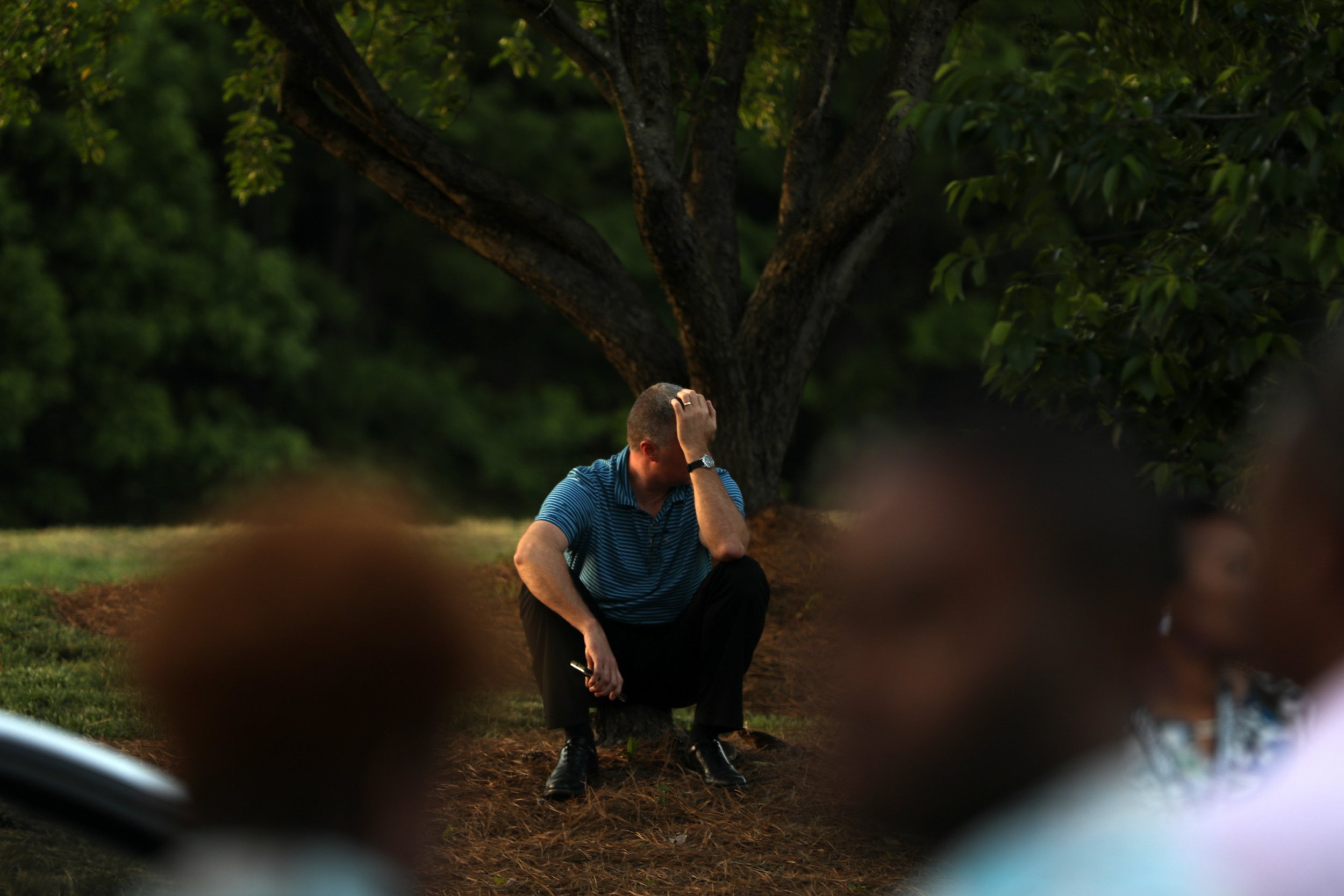 After Tuesday's shooting at the University of North Carolina at Charlotte (UNCC), several former Marjory Stoneman Douglas students and families of those killed during the shooting at the Parkland, Florida, high school called for action to be taken, although they disagreed on the path forward.
Since the February 14, 2018, shooting in Parkland, parents, siblings, spouses and classmates of those who lost their lives have pushed for changes to help prevent others from suffering a similar loss. On Tuesday, two people were killed and four injured during the UNCC shooting before the suspected gunman was apprehended. The shooting was a reminder of the reality for students on campuses across the country, and people who have been fighting for change for over a year reignited their calls for something to be done to stop the violence.
During a discussion at the White House in the days following the Parkland shooting, Andrew Pollack, whose 17-year-old daughter, Meadow, was killed, made a plea in favor of school safety. At the time, he argued that it wasn't a partisan issue and that schools should be treated the same way as airports, which, he noted, had new policies put in place immediately after the September 11, 2011, attacks.
"When is enough going to be enough?" Pollack posted Tuesday on Twitter. "We need to secure our schools now!"
He didn't elaborate on the details, but a website dedicated to his "fix it" mission outlined an eight-point plan:
Secure the perimeter
Control the flow
Protect the interior
Develop a school safety volunteer network
Increase parental communication
Appoint a district school safety specialist
Increase mental health services
Establish a school safety hotline
Pollack's son Hunter agreed that it was time for the country to act but took a different approach on what had to be done. Hunter, a Florida State University student, said on Twitter that he'll sit in a class with 200 students with "zero protection" on Thursday.
He asked, "When will Legislators pass campus-carry laws so I can protect myself?" in one tweet and added in a second tweet that Americans "shouldn't be prohibited from protecting themselves anywhere."
Fred Guttenberg, whose 14-year-old daughter, Jaime, was killed in Parkland, spent the immediate aftermath of her death advocating for changes to America's gun control laws, including those preventing people from holding gun manufacturers accountable. He pursues his activism on a daily basis, and on Tuesday he also posted on Twitter about the UNCC shooting, writing "ENOUGH!!!" He said anyone who doesn't believe America has a problem should "get out of the way" and argued that more guns weren't the solution.
"If you believe more guns are the solution, you are wrong," Guttenberg wrote. "We have a problem in this country and if you argue with that, you are part of the problem."
David Hogg, a co-founder of March for Our Lives, retweeted Guttenberg's tweet and also posted one of his own.
"I'm so sick of being sick and tired," Hogg wrote. "The only thing stopping us from saving 40,000 lives annually isn't people caring about gun violence, it's a couple of Senators."
Alex Wind, another co-founder of March for Our Lives, wrote on Twitter that "we need action NOW" and called on lawmakers from both political parties to act.
"No lawmaker, Republican OR Democrat, should be allowed to sit idly by in this gun violence epidemic," Wind wrote.
Police said they believe that the UNCC suspect acted alone and said there is no further threat to campus. On Tuesday night, the Charlotte-Mecklenburg Police Department was still clearing buildings on campus. The department asked people to "hang tight" and not leave their building until it had been cleared.