'Uncharted' Movie Signs New Director To Project (Again)
The Uncharted movie, based on Naughty Dog's best selling PlayStation franchise, has had a troubled development so far including new actors, directors, writers and even completely changing the concept of the movie since it was first pitched years ago. The latest update includes a new director who is scheduled to take over the project and hopefully get it across the finish line.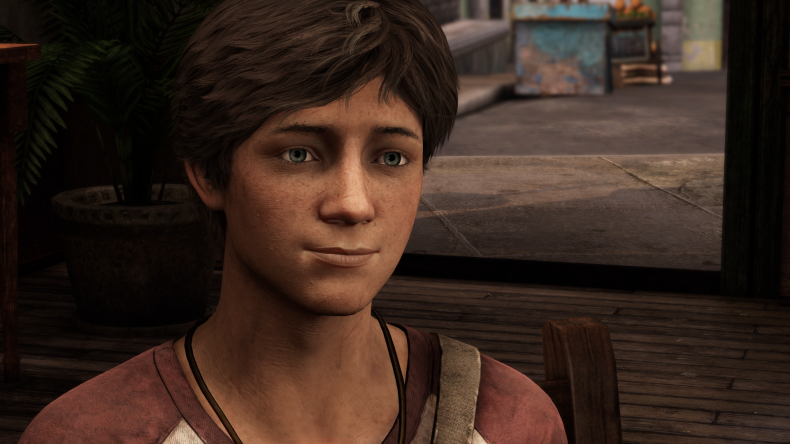 According to a report from Variety, Dan Trachtenberg, director of 10 Cloverfield Lane, is set to replace Shawn Levy in the Uncharted director's chair. Levy left the project to pursue another video game-focused movie called Free Guy starring Ryan Reynolds as a background NPC in an online video game who realizes his world is about to be shut down. Reynolds is joined by Get Out's Lil Rel, Killing Eve's Jodie Comer and Stranger Things', Joe Keery in Free Guy.
As for Trachtenberg, he joins Tom Holland on the Uncharted movie, which serves as a prequel to the video game series. Holland plays a young Nathan Drake who learns the ropes of treasure hunting alongside his wisened mentor Victor Sullivan. Other than Holland, no actors have been confirmed for the Uncharted cast.
The Uncharted movie has had its share of ups and downs during its long production period, including multiple director and actor changes. At one point, both Mark Wahlberg and Chris Pratt were considered for the role of Nathan Drake, while previous directors tied to the project include Levy, Seth Gordon, David O. Russell and Neil Burger.
Shooting is scheduled for late 2019, once Holland wraps up his press tour for Spider-Man: Far From Home. Specific dates for the start of production have not been confirmed. The latest live-action Spider-Man movie is scheduled to release later this year on July 5.
The Uncharted movie originally was supposed to take place during the events of the game series. According to Variety, the change to a prequel movie was made after Sony saw the success of Spider-Man: Homecoming and decided to rework the movie to support a starring role for Holland. The movie will now likely focus on the time period seen in flashbacks of Uncharted 3: Drake's Deception, with a teenaged Drake trying to steal an item from a Colombian museum.
So what do you think? Are you interested in seeing an Uncharted movie directed by Dan Trachtenberg? What other actors would you like to see play Uncharted characters? Let us know your thoughts in the comments section below.