Unclean Water Kills Half a Million Newborns a Year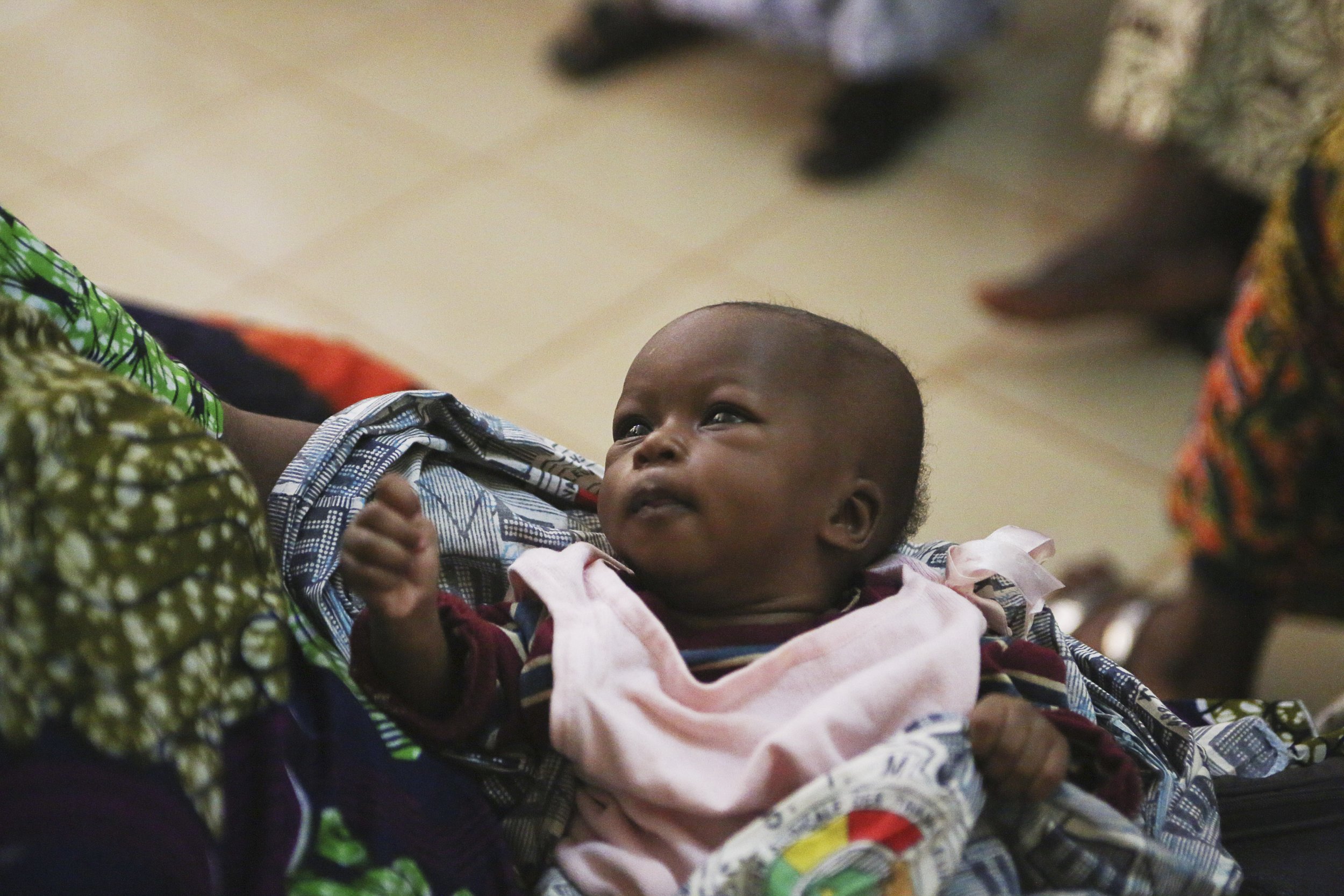 Half a million babies die in their first month of life from preventable deaths in unclean hospitals and clinics across the world, according to a new report from the World Health Organization (WHO) and international nonprofit WaterAid.
The report, published Tuesday, investigated health care facilities in 54 developing countries and found, for example, that more than a third of hospitals and clinics in the low- and middle-income countries don't have anywhere for staff or patients to wash their hands with soap, and nearly 19 percent don't have toilets. Nearly half of all facilities in Africa don't have access to clean water.
Of the 58 percent of African hospitals and clinics that do have access to clean water, half don't have a safe or reliable supply of clean water, according to the report, titled "Water, sanitation and hygiene in health care facilities: Status in low and middle income countries and the way forward," published by WaterAid, the WHO and UNICEF.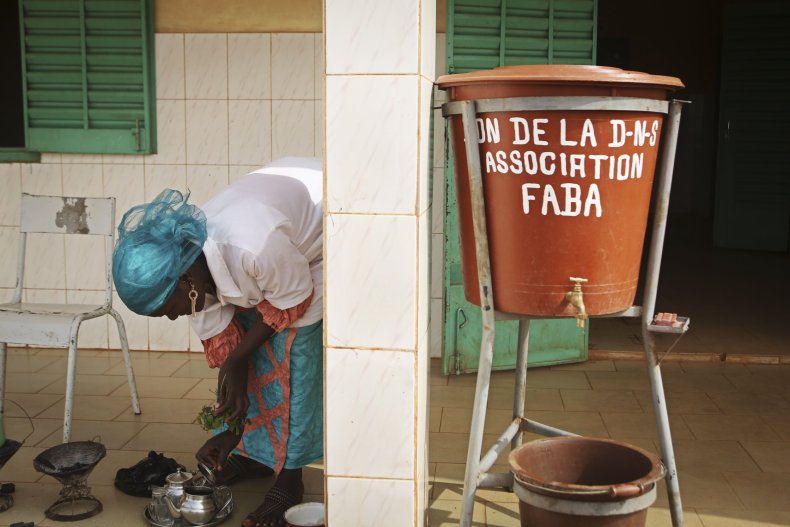 In parts of sub-Saharan Africa the situation is even more dire: In 18 countries, access to water in health care facilities is as low as 20 percent. And even among those clinics with access to water, the supply could be up to a third of a mile away.
Access to water in larger hospitals is typically better than it is in smaller, primary health care clinics, where most people receive their care, the report finds. In Sierra Leone, one of the three African countries hit hardest by the Ebola outbreak, 87 percent of hospitals had access to water, compared with 61 percent of primary health care clinics. In Kenya, 58 percent of hospitals can access water, compared with 35 percent of smaller clinics.
"The main finding is that it's an uncommon thing for health facilities to have water sanitation and hygiene on site. What was more surprising, and perhaps a greater call to action, is that it's even less common for health care facilities to have reliable access to water sanitation and hygiene," said Lisa Schechtman, policy director at WaterAid America.
She explained that in facilities with poor reliability, water is shut off frequently by utility providers or is dependent on an unreliable or poorly managed technology or maintenance scheme. "It can vary from one day to the next," she said, "and for some patients, that one day can literally be a matter of life and death."
The WHO defines a "reliable" water source as one that is accessible within 500 meters of the facility—over four and a half football fields away. In other words, even supposedly "reliable" water can be difficult to get to. And in some cases, patients, including pregnant women, are expected to bring their own water, which may be difficult to acquire, said Schechtman.
Also published on Tuesday was a report from WaterAid detailing the link between poor access to clean water and newborns' survival. The report, "Healthy start: The first month of life," found that one in five newborns in developing countries dies from preventable deaths due to a lack of clean water.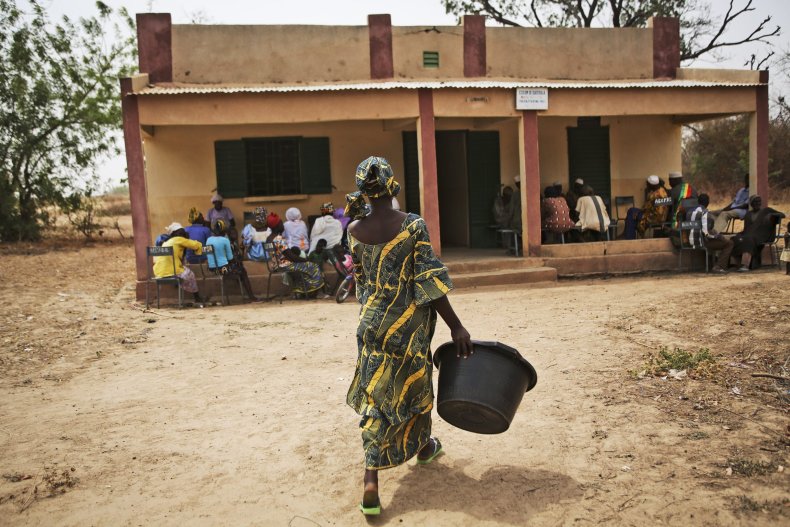 Sepsis is the leading cause of neonatal mortality (death in the first 28 days of life) and can be prevented by hand washing, cleaning the baby in clean water and making sure the instrument used to cut the umbilical cord is clean.
"These are all very simple, preventive measures that health care workers and birth attendants can take, but it assumes that they have the information about hygiene practices, access to water and soap," said Schechtman. "Unfortunately, in a lot of places those are a lot of assumptions to make."
Infant mortality rates in some of the countries examined in the report are staggering. In Mali, one in every 17 children will die, compared with one in every 2,958 in the U.S . In total, half a million preventable infant deaths are linked to unclean water every year.
The rapid spread of Ebola across the three worst-affected countries (Sierra Leone, Guinea and Liberia), as well as, briefly, Mali and Senegal, has highlighted the importance of having good water sanitation and hygiene in health care facilities, said Schechtman. The lack of sanitation and access to water and soap helped contribute to the spread of the disease, which has killed 10,179 and infected 24,666 in the three worst-affected countries.
Malaria and diarrhea, two other diseases related to and spread by lack of sanitation, were already taxing health care systems in the worst-affected countries, making it more difficult to effectively tackle Ebola.
"The health systems weren't strong enough to withstand this kind of outbreak because the populations already had so many preventable illnesses they needed to care for," said Schechtman. "If there had been water and sanitation facilities in these health care facilities, there may have been fewer people impacted in the end."
In the WHO report, researchers found that health care facilities treating Ebola patients require around 400 liters (about 105 gallons) of water per person per day, while the minimum amount of water needed for outpatient services is five liters (1.3 gallons) per person per day. The report also recommends four toilets for each outpatient setting.