Nonprofits are businesses that are held to an extremely high standard, especially when it comes to their operating budget and how those funds are allocated.
Donations keep the lights on, and many nonprofits rely on events as a primary source for donations. The pandemic put a halt to essentially all in-person gatherings, including fundraising. In fact, it put such a financial strain on nonprofits' through lack of donations that the federal government had to step in and provide PPP programs to help struggling organizations make it through to 2021. The Nonprofit Leadership Center found that 83 percent of nonprofit organizations reported a decrease in contributions in 2020.
Tech, on the other hand, has thrived through the sharp focus on digital through the pandemic. What can technology companies do to help the nonprofit world and its 12 million plus U.S. workforce? One powerful way is to give free access to their products and services.
Shifting to Digital
We have seen that through the use of innovative technology, nonprofits have found impactful ways to engage with donors to help drive their missions.
Integrating digital assets could hold the key to a more successful donation drive moving forward. According to the Charitable Giving Report (CGR), online donations grew by 20.7 percent in 2020 with 13 percent of fundraising coming from digital, yet The Nonprofit Times reported that less than 50 percent of nonprofits have a digital marketing strategy in place.
As we start moving forward to a hybrid virtual and in-person future, nonprofits that have access to free or greatly reduced programs will be able to have more meaningful opportunities with their key constituencies through digital touchpoints.
Focusing on Digital Touchpoints
Digital is a broad term, and there are some specific efforts that are particularly effective at eliciting a response. Email for one, is tried and true. A report from statista estimated that 82 percent of email users in the U.S. check their email at least once a day.
We now know that even during the middle of a pandemic, many have been eager to offer support and are actively looking for ways to help. Nonprofits are on the frontlines, and emails have been a powerful digital touchpoint to help us react to societal moments that are important to us. For every 1,000 email messages sent in 2020, nonprofits raised $78 according to M+R Benchmarks, a 35 percent increase over 2019.
Mobile usage is also on the rise. Last year, nearly 28 percent of online donations were made with mobile devices, and apps can be an effective way to facilitate that experience. ShareTheMeal is an example of an app that speaks to the important purpose of helping to end world hunger and offers its users a friction-free way to help. App users choose dollar amounts as well as countries they wish to donate to based on the specific needs of that location. Or the app can pick a country for them, providing context about why help is needed there. There's also a bit of gamification around the number of meals shared, and various badges earned when achieving specific goals.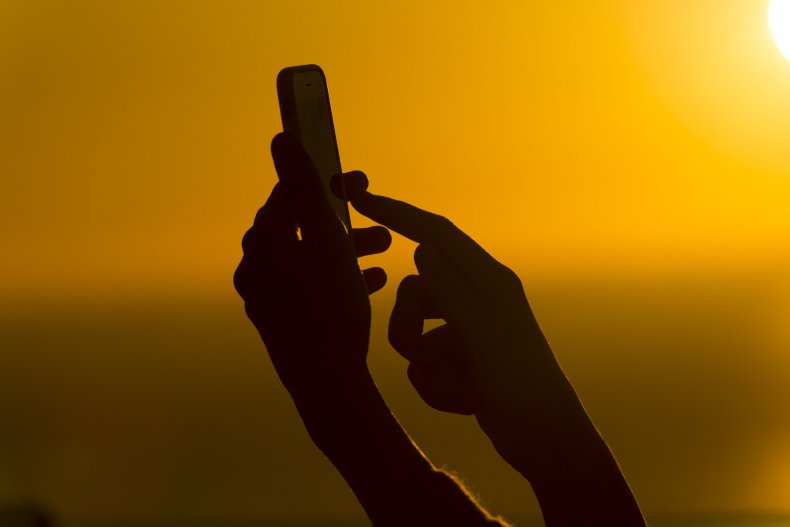 Eliminating friction is a key consideration and one that should be applied to digital strategies on social platforms. Experts say the pandemic pushed more consumers toward shopping online and increased adoption by nearly five years. According to the same M+R Benchmarks report, for every 1,000 email addresses, nonprofits in 2020 had an average of 817 Facebook fans, 291 Twitter followers and 149 Instagram followers, allowing users to donate directly through social platforms to help yield powerful results.
Instagram recently rolled out solutions specifically for fundraising. Stickers allow users to post directly on stories to encourage others to donate to a specific cause. The interactive elements of Instagram mean nonprofits can engage with over 1 billion monthly Instagram users.
Facebook features a donation button where users can promote a specific charity and encourage friends to donate. In 2020, Facebook reported that users raised over $2 billion toward various charities and causes. While Instagram and Facebook have been experimenting with tools focused specifically on donations, nearly every social media platform can be used by nonprofits to share key messaging and connect with donors.
The Future of Fundraising
As we look to the future, there are many exciting opportunities to enhance the event experience and create digital components. A gala—or portions of it—can be live-streamed. There are dedicated platforms to help nonprofits raise money through strictly virtual events. Givebutter, an online giving platform, allows viewers to donate throughout an online event and makes it simple for attendees by leveraging platforms like Zoom, Facebook and YouTube.
Social media influencers also provide unique opportunities to support causes and encourage donations in a "telethon" fashion that can include a countdown clock to reach a certain monetary goal. TikTok rolled out tools and initiatives geared at helping influencers celebrate and raise awareness for LGBTQ+ issues during the month of June. TikTok is just one of many platforms where charities can engage with influencers to help spread awareness through user-generated content.
2020 heightened the need for virtually every industry and individual to embrace digital. As more people become comfortable with having a stronger online footprint, now is the time for nonprofits to be bold and creative with the way they communicate digitally. But they need help from the tech community.
A Scalable Way to Help
Nonprofits face a paradox. They have to run as lean as possible, which has an impact on the amount of resources they can invest in leveraging marketing technologies to optimize their communication and fundraising efforts. Yet that investment is crucial to their ability to survive in a world where an increasingly larger slice of donations happens online.
A way out of this catch 22 situation can come from the tech world itself in the form of free or heavily discounted products and services. There's the famous Pledge 1% initiative pioneered by Salesforce. There are tech marketplaces for nonprofits like Techsoup which often feature large brands. Small tech vendors are also identifying ways to help, like BEE, who launched a program designed for nonprofits and offers their email and landing page design tools at no cost or reduced fee.
In this approach, larger nonprofits (like UNICEF or the W.K. Kellogg Foundation) are funding the free service provided to their smaller counterparts through BEE. It's a financially scalable model that works and we encourage other tech companies to do the same.
Massimo Arrigoni is CEO of BEE.
The views expressed in this article are the writer's own.