How to Watch 'Uncorked' on Netflix: Release Date, Time, Cast and Everything Else to Know About New Wine Movie
If you've ever enjoyed the experience of fine dining, then you've likely encountered a sommelier or two.
A professional expert in wine, the sommelier is the person at restaurants who guides you through the reds, whites, rosés, champagnes and—if you really are about that life—the after-dinner ports and aszús, too. It's the sommelier who can lead you to the perfect pairing for the expensive appetizer comprised of vegetables and sauces and seasonings you've never heard of. And it's the sommelier who can tell you all about the region, terrain, climate and grape that fills the $100 bottle you selected to wash down your aged prime rib entree.
Basically, a sommelier is like a living, breathing, sharply-dressed human encyclopedia of all things vino.
Of course, becoming an expert in any field takes immense passion for the subject and willpower beyond measure. But becoming a sommelier is particularly challenging. While thousands have studied, toured the vineyards and even worked at wineries for a spell of time, not very many people in the world have the dignified pleasure of being named a master sommelier—the highest-level wine expert. In fact, there are only 269 people in the world who have received the title of master sommelier after passing the incredibly difficult master sommelier diploma exam.
The journey to becoming a sommelier is one that Netflix users can learn a little bit more about when the streaming services debuts its newest feature-length film, the wine-centric Uncorked.
Directed by Insecure showrunner Prentice Penny, the film premieres on Netflix Friday. It follows a young black man as he navigates the many perils and challenges of becoming a wine professional.
Played by Mamoudou Athie—who you may remember as The Get Down's Grandmaster Flash—Elijah is a twentysomething Memphis man with an undeniable zeal for wine. While he starts the film working retail at a wine shop, it's clear that he not only knows his stuff when it comes to fermented grapes—he also knows how to accurately describe wine in a way that everyday people can understand. So, naturally, he decides to pursue a career as a sommelier.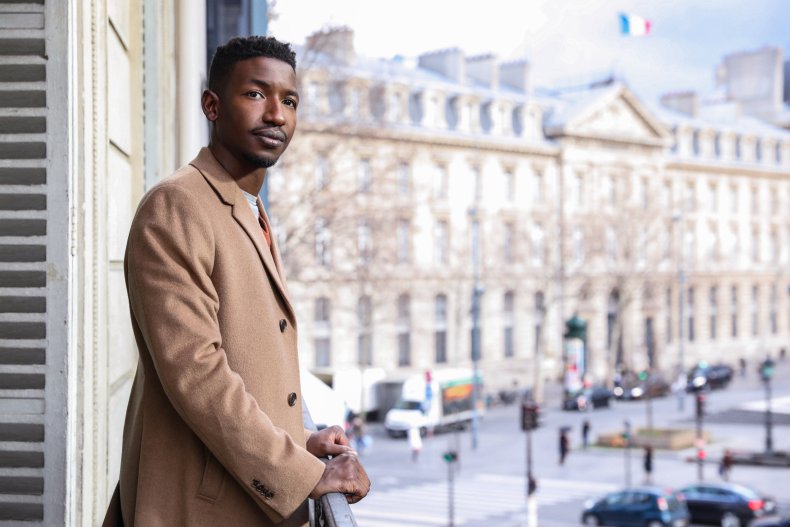 The problem, however, is that his dreams of being a professional of the wine world is in direct conflict with his father's chosen career path for Elijah, as the next in line to own and run the family barbecue joint. Tensions only escalate in Elijah's personal life when he decides to go after his dreams despite his father's dismissal of them. Elijah enters a world that is vastly different than the one he grew up in, and the pressures involved with mastering his studies seem to come crashing down on him with the lack of his dad's support.
Courtney B. Vance stars as Elijah's stubborn father Louis, while Niecy Nash plays his loving and dependable mother. Sasha Compère and Matt McGorry also star in the film.
Uncorked debuts on Netflix on Friday at 3 a.m. ET.